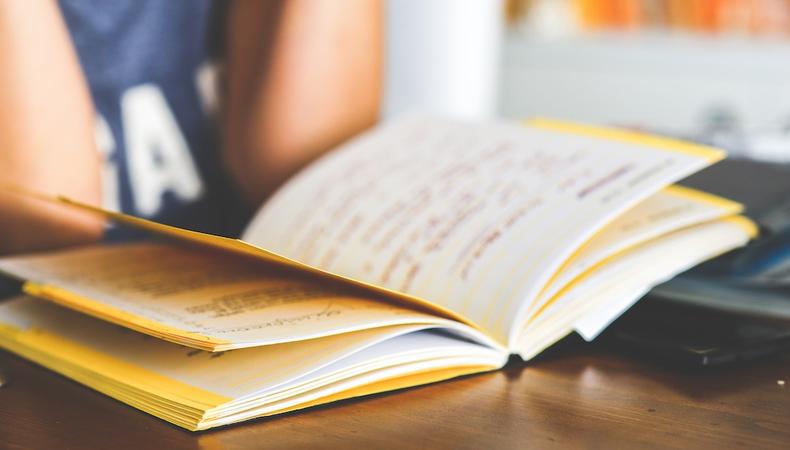 As an actor, a constant yearning for bettering and learning is crucial, and that comes in large part from acting class. With the new year upon us, perhaps you feel a new acting class may be in order, as well. Great idea!
The acting class in which you enroll could very well change the course of your career as well as your general makeup as an actor. Needless to say, choosing a class and teacher is a vitally important decision. But where to even begin? Below, Backstage Experts provide guidelines and advice for elements to consider (and pitfalls to avoid) when it comes to your training.
1. Know that there is not a single "right" technique.
"Acting teachers are often guilty of desperately clinging to the validity of the technique they teach. When you stake your honor and your mortgage payments on one technique, you're probably not going to be super objective about it. You may even talk smack about another technique in order to build yours up. But make no mistake. There is no one correct way to act. No technique can guarantee that you'll book work or be a brilliant actor. If a teacher tells you that her or his way is the only way, walk away lickety-split." —Risa Bramon Garcia and Steve Braun
2. Identify your needs and go from there.
"Be honest about why you want to be an actor in the first place. Though you may claim it's a pure artistic calling, if it's really for fame, glamour, or to prove something to your parents, be honest about that. If you want to exorcise your demons—though acting may not be the most reliable therapy—it's your life, your choice. Just be honest, because it will guide every decision you make." —Paul Barry
3. Find a teacher who you can trust to push you.
"First and foremost, you need someone you can trust so that you are willing to let go and move past your blocks. Everyone is different and you should consider that someone else might work for others but not you. It's like falling in love. Sometimes there is no rhyme or reason—it just works. Find someone that fits. But find someone who will keep you moving out of your comfort zone. My job is to take the time to see your light and then to help remove the blocks that keep you from setting it free. My favorite phrase anyone ever said about my coaching was, "You love everything about me that I hate." —Cathryn Hartt
READ: "How to Pay for Acting Class"
4. Make sure you will receive the individual attention you deserve.
"Class sizes must be small—I describe my classes as 'private coaching in a class setting.' Because our classes are small, our actors get up and work every single week on a new piece until they have an undeniable acting breakthrough, or else they don't sit down. Do not join a class where you are forced to work with a scene partner. When actors are required to partner up, it means the teachers can pack the class like sardines. What sucks about this imposed dynamic is the inevitability that your partner doesn't take it seriously. Why should you be shit out of luck just because your partner wasn't prepared?" —Joseph Pearlman
5. Find a class that will help build connections.
"Once an actor has sharpened their skills, it's time to audition and book work. All acting studios should help actors build their industry connections, because training an actor in marketing is just as important as training them in acting! Meeting with agents, managers, and casting directors provide opportunity for an actor's career to move forward. If you're torn between which studios to join, look at whether or not their actors are working in the industry—it's always a good sign when the studio has helped actors get work." —Mae Ross
6. This is a relationship, so make sure there's chemistry.
"Is this teacher or technique right for you? There are, depending where you live, plenty of teacher choices. Is this teacher one that you can trust, that will inspire not abuse you, that you can plan to stay with for at least a year, and you believe will give you the training you deserve? There are major teachers who have lots of 'résumé power,' but they may or may not be right for you, and it might be better to go with a lesser known one that feels like a fit for you for all the right reasons. It's your decision." —Carolyn Barry
Head over to Backstage's YouTube channel for more tips for finding the right acting class!
The views expressed in this article are solely that of the individual(s) providing them,
and do not necessarily reflect the opinions of Backstage or its staff.