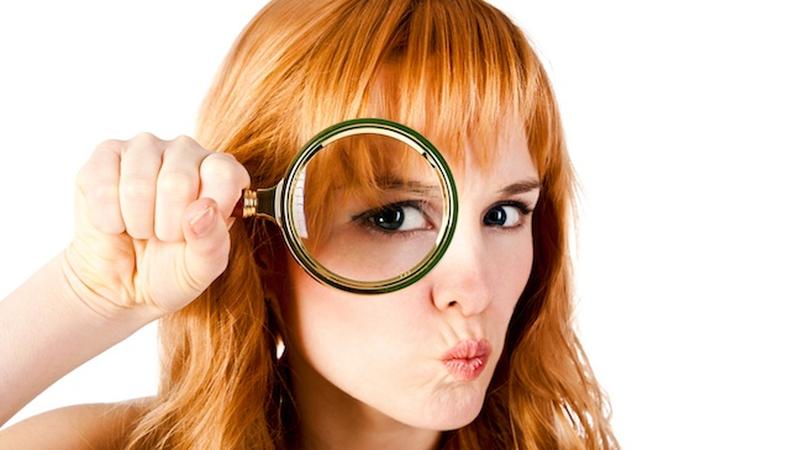 Are you new to Backstage and still learning the ropes of what we're all about? Besides daily career advice columns from industry insiders, casting directors, and talent agents—and celebrity insight from Academy Award winners and nominees like Will Smith, Kevin Spacey, Jennifer Hudson, and Saoirse Ronan—Backstage is also an essential tool for jumpstarting your acting career and getting you to work.
Available to subscribers only, our casting notices offer a boundless amount of available work across film, TV, theater, new media, print modeling, and more. So much work, in fact, that it can be difficult to decide what kind of jobs are right for you. Sure, it's important as an early-career actor to always meet prospects with a "yes," but you should still have a general idea of the kind of prospects you want in the first place.
Below, we break down how to use Backstage and our casting calls to help you find the right jobs for you. Happy auditioning!
Go to our Casting Calls tab.
Visiting Backstage.com, users are welcomed on our homepage with a big center-screen greeting of Today's Top Job Postings. This a great place to start seeing the kind of jobs that are in high demand at the moment, but it's just a taste. Click on over to our Casting Calls tab at the top of the screen for our daily inventory of nearly 6,000 available gigs.
APPLY: Check out our film audition listings!
Filter our job postings to fit your needs.
Now that you're in the right place, pick out the weeds. The right hand side of the screen lets you filter search results by gender, age range, ethnicity, and location. You can even get into greater detail by specifying what production type you're looking to work on (theater, film, TV & video—the list goes on), what type of roles you'd like to play (lead, supporting, day player, and more), union status, and compensation. Narrowing search results down to female, 20-something lead roles for New York City–area film productions, for instance, brings the initial tally of thousands of potential auditions to a more managable number that will seem less daunting. Now get to researching which of these opportunities fit your individual skillsets, and see which of these projects are casting roles that fit your type.
Determine your type.
Determining your type as an actor can be tricky territory, especially for actors who are first starting out. Lucky for you, many Backstage Experts have given their two cents on the matter, helping you nail down what roles you should be looking for beyond "20-something female."
L.A.-based headshot and editorial photographer Marc Cartwright wrote last year that one of the best ways to determine your type is simply by asking others how they perceive you. "Request 10 adjectives that describe you," Cartwright says. "Select some people that don't know you well. First impressions are great. Ask people who have seen you perform. While you may be a very confident, charismatic person day to day, you may come off comedic and quirky when you act. View the lists and look for the similarities." Such tips from an unbiased audience can help determine if comedy or drama is your strongest suit or if you're a leading man or a character actor.
READ: "7 Tips to Land Your Next Role"
In addition to others' opinions, finding your type will require a certain amount of self-reflection. It may not come down to what roles you want to play, but what roles are best suited to you physically and personally. Could you potentially get cast as a college student—or are you better off playing that student's mother? Are you built to be a "Baywatch" lifeguard or a "Sopranos"-style mobster? Be realistic, Cartwright advises—"Traits that are unique to you are what make you intriguing."
Give it your all.
Nobody said this profession was going to be easy. In order to succeed, you need to be prepared to put the effort in! If you've now compiled what you feel is a solid list of available jobs through our casting notices, now's as good a time as any to apply—but that doesn't mean you'll immediately be satisfied with the results. Be prepared for a few "nos" before you hear the "yes."
A lot of that progress will come through trial and error. Beginning to land minor roles through Backstage will slowly build your résumé and your industry contacts (Read about some Backstage subscribers who have already been cast!). You'll then have more to show on your reel, more experience to showcase on your self-taped audition, and more funds to amp up your headshots. Those day-by-day successes will come, and they will lead to something greater. You just have to be prepared to stick it out until they do—and Backstage will be there for you through it all!
Looking to break onto the small screen? Check out our television audition listings!
Want to tune of up acting chops with an acting class? See what Backstage Expert Anthony Meindl has to say below.