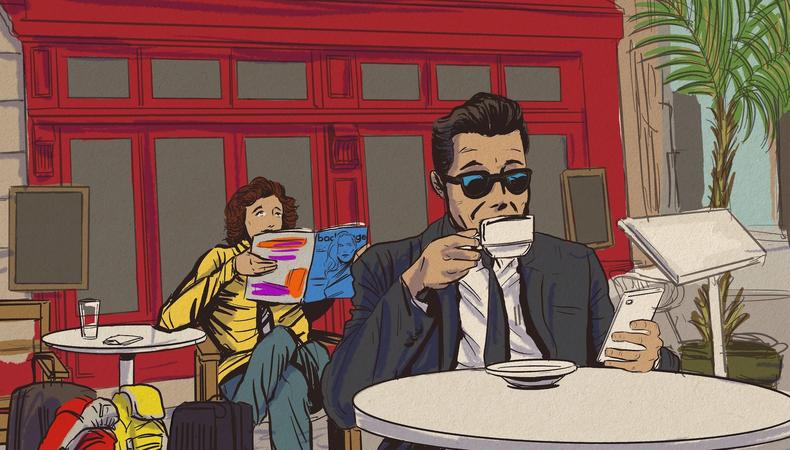 In the hunt for representation, you have to consider your environment. Different agents in different cities use different standards when they're meeting potential clients, and what impresses one might not impress another.
Let's start with the obvious similarity. Agents in every market are looking for talented actors who have the ability to book work. Some of us might prefer certain types or looks. Others might insist on a certain number of credits. But we all want clients who can generate income for our companies.
Now, let's take a look at what makes an agent in Los Angeles different. First of all, we're definitely cooler, because we work in Hollywood. We all look healthier because winter isn't a thing here. Oh, and our cars! Don't get me started on our beautiful cars. They are like a second home. But those are strictly surface-level differences. There are some professional ones that are worth noting, too.
READ: How to Get an Acting Agent in L.A.
I'm sure a lot of my cohort would disagree, but theater credits don't get as much respect in L.A. as they should. If you're based in New York and you manage to score a part in a new production at the Signature Theatre, agents there will be rightfully impressed. But if you mention that accomplishment at a Beverly Hills agency meeting, the reps probably won't be familiar with that company. They only know about the signature that goes at the bottom of a television contract that gets everyone paid.
Naturally, a Broadway show or a production at the Goodman in Chicago might get someone to take notice, but it's not going to get you signed. The business here runs on film and television, so the sad reality is that a few scenes on a show like "NCIS" might attract more attention than a show at the Public in Manhattan.
Are there exceptions? Yes, of course there are. I grew up in Chicago, so I worship at the altar of Steppenwolf—but I'm an outlier, and I swim in a small pond.
READ: What You Need to Impress + Sign With an L.A. Agent
A theater actor might stand out in L.A., however, with high-end theater credits at companies like the Center Theatre Group or the Geffen Playhouse. Why? Because those places are local, so we have to like them. That kind of thinking is why everyone here believes the Dodgers are the best team in baseball. (Spoiler alert: They're not.)
Another difference between us and everyone else is the size of our talent pool. It's no secret that L.A. is lousy with actors of all kinds and shapes. As an agent, my choices are unlimited. The talent pools in cities like New York, Chicago, and Atlanta are fairly large, but not by Hollywood standards. We even have a special arrival gate at the airport for actors who are moving here.
Understanding all of this might help in your search for L.A. representation. Know which credits will impress us and which won't. Be aware of the odds you're facing. Then, find an approach that makes you stand out. And when you finally score an agent, you can start looking for representation in all those distant cities where you can be a local hire.
And that is what we in Hollywood call irony.
This story originally appeared in the Jan. 9 issue of Backstage Magazine.