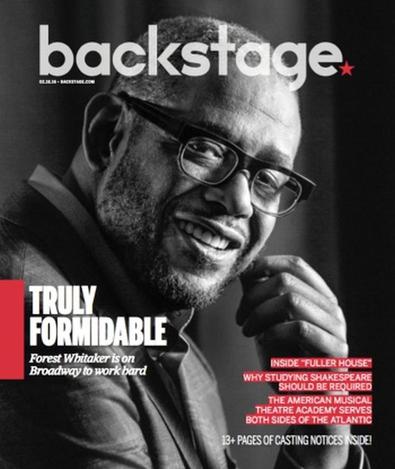 Imagining Forest Whitaker, Oscar-winning movie star and revered character actor, uttering the words "I'm trying really hard to become a better actor" may seem ludicrous. But sitting on the set of "Hughie," in which he'll make his Broadway debut on Feb. 25, he reiterates the refrain again and again. And because it's Whitaker—for whom the term "convincing" is a vast understatement—you believe every word.
"My purpose is to understand my connection with other human beings and understand how they're connected to me," he says. "I want to get there. And the only way I can do that is by continually pushing myself to learn and grow." Despite his 6-foot-2 build, Whitaker's demeanor is gracious, almost meek. He speaks in a voice that feels hushed even if it isn't, and chuckles often when reflecting on his early film career.
"I would always be focusing on something I was trying to get better at," he remembers. "There's a silly story, it's in the nature of the way I work; I think, at times, I can become very myopic and obsessed. I did this audition for a TV show and I started improvising because I had been working on the part for a week." After booking the gig and digging even deeper, he says, he found his improvised lines had been written into the script and no longer worked with his concept of the character. "I was, like, 'He would never say this.' They said, 'But these are your lines!' "
Texas-born Whitaker became a voice major after a back injury cut short a career in college football. By the time he graduated from the University of Southern California's drama conservatory in 1982, he had already filmed a cameo in "Fast Times at Ridgemont High." For every potential job, he says, "I would go in with a goal, really searching for a primal truth inside of [the audition]." Whenever he booked a role that didn't allow him to grow in some new direction, Whitaker would turn it down—something he hesitates to classify as good advice.
But saying yes only to the most challenging parts means developing a reputation as someone who can't be pigeonholed. "Some actors make a huge success of being smaller variations on themselves," says "Hughie" director Michael Grandage. What makes Whitaker "truly formidable," he adds, is that each performance is unlike any of the ones before it.
"When you're dealing with a proper Method actor, a character actor, somebody who really enjoys going on that very hard journey—hard for some actors—of excavating character, it's brilliant because he's got so much to excavate."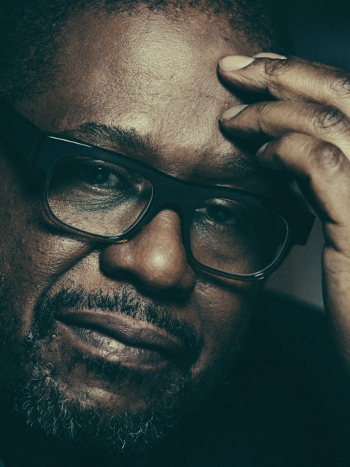 The evolution of Whitaker's career is also notable for his persistent doubts off-camera. "I was always not sure if this is what I should be doing, if I would be able to do it strongly enough or well enough to say, 'This is my career,' " he admits. Even after his lead role in "Bird," Clint Eastwood's 1988 biopic of saxophonist Charlie Parker, earned Whitaker top honors at Cannes, he kept asking, " 'Is this right?' At the same time my parents were saying, 'Why don't you go back to school?' " he adds with a laugh.
Not until 2006, when playing Idi Amin in Kevin Macdonald's "The Last King of Scotland," in fact, did he feel comfortable accepting the label of actor. (He's also a director, prolific producer, and UNESCO Goodwill Ambassador.) His bone-chilling portrayal of the Ugandan president, which won every film award in the book, resulted from months of preparation in the streets and jungles Amin ruled. Whitaker's goal was in keeping with his quest for transcendence, "to understand not just the character but what it was truly like to be African, to be Ugandan. To have that energy that flows through your feet, into your soul."
His usual process—peeling back a role's layers, finding where character and actor overlap, and rebuilding layer upon painstaking layer—proved indescribably intense in "Last King." "I did everything I could," he says. "In life there's a ladder sometimes, and maybe at the top there's a mirror. You take a step up, then maybe three steps down... just because you don't want to face the decloaking in the mirror.
"This, though," he says, gesturing to the rehearsal space around him, "it's a continual journey of trying to keep growing, keep learning." It's weeks before "Hughie" begins previews, but Eugene O'Neill's two-hander has already gotten under Whitaker's skin. "It's a great challenge. I read it and I was, like, this could be really powerful." After producer Darren Bagert convinced Whitaker to make his Broadway debut, Grandage signed on immediately.
"I said yes before I properly read 'Hughie,' " the director confesses. "Because I knew one thing I really wanted to do was work with Forest Whitaker." Although this marks the actor's first stage appearance since his college years, Grandage says Whitaker rehearses like a natural thespian. "I don't know where he's got it from but he has an innate understanding of the requirements of the stage," including, Grandage adds, how to amplify even the subtlest choices to the back of the Booth Theatre—not a typical instinct in a film star. "It's just something that's in his DNA. I've no idea."
Whitaker, of course, welcomes every challenge O'Neill's intricate writing presents. His ne'er-do-well hustler Erie Smith delivers most of the one-act's lines, a meandering monologue directed at the new night clerk of a 1920s Manhattan hotel. Following the loss of the play's titular character, Erie navigates loneliness as only a drunken O'Neill character can: somewhere between delusion and poetry. "I'm kind of starting to see the guy in my head," Whitaker says. "The way he moves." In the midst of an early rehearsal opposite his co-star Frank Wood (a Tony winner for "Side Man"), he found himself urged by some deep compulsion to do "a strange little dance! I don't know if it's right. But it was my impulse."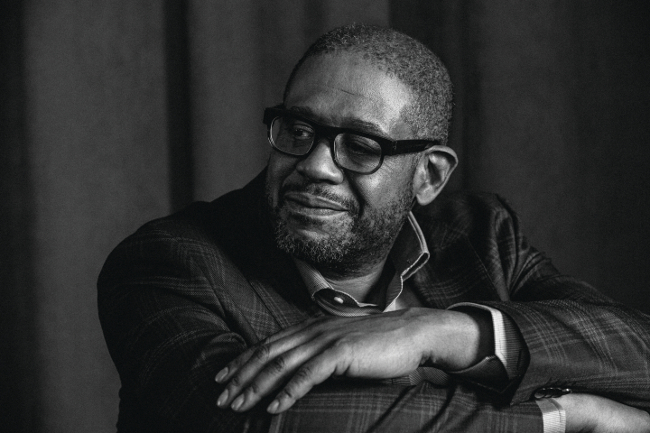 Such is the process of an actor dedicated to creating spiritual bonds with his characters. This time, though, there's the challenge of forging that bond with a live audience, too.
"It's a contract of connection, to be in the same space and watch and listen to stories, and be caught in them," says Whitaker. "When you're in a theater, your brain expands because somebody in the theater may do something or respond to something that you wouldn't have. So that expands you, to see [everyone] as one organism. You hear that laugh and go, Oh, that's funny. That thing, Oh, that's sad. You can't help it. You're not alone."
The stage, perhaps unsurprisingly, seems a natural fit for Whitaker; the intangible way live theater links an audience to a story echoes the endless quest for human connection that makes his acting great. "I gotta try to do something worthy," he says. "This is new territory to walk into for me, to try to discover—what's there in the dark? What's going to come out?"
Again, that resolution: "I gotta work harder here. I gotta work even harder."
Want to read more? Check out our Backstage covers here!