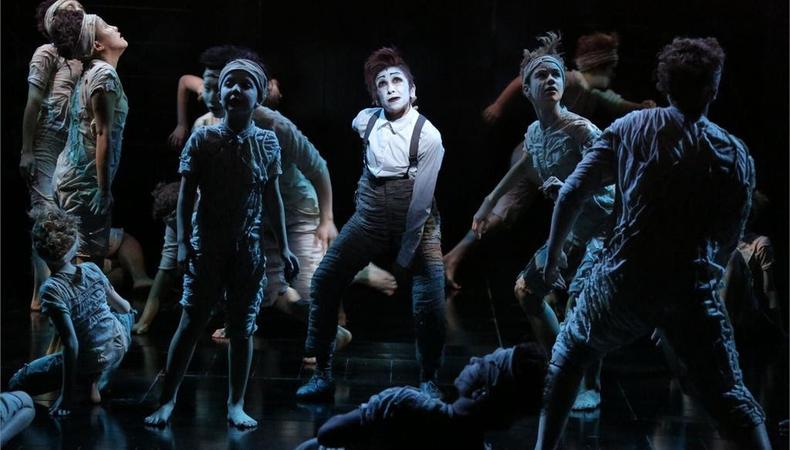 NYC-based movie buffs, take note: Film Society Lincoln Center is holding a series of talks with prominent artists and visionaries from now through July 16—and you don't have to pay a penny!
The society's Free Talks series highlights the work of rising and established filmmakers. Past talkbacks have included John Lithgow and Marisa Tomei of "Love Is Strange," Elijah Wood of "Grand Piano," James McAvoy of "Filth," and Jay and Mark Duplass of HBO's "Togetherness." Participants chat about their cinematic influences and approaches, as well as how their previous films have led to their current work. All talkbacks take place at the Amphitheater at the Elinor Bunin Munroe Film Center.
Julie Taymor, "A Midsummer Night's Dream," June 15 at 5:00 p.m.
The latest spectacle from Academy Award nominee Taymor is a filmed version of her staging of Shakespeare's most phantasmagorical play. As visually stunning as we've come to expect from the visionary, "Midsummer" is an immersive and innovative cinematic experience full of sex, comedy, darkness, and especially, breathtaking imagery. The film earned positive reviews at the Toronto International Film Festival and will open in select theaters June 22. Taymor will share her experience adapting the play both for the stage and screen, and provide attendees with a glimpse of her wild creative process.
Alan Rickman, "A Little Chaos," June 16 at 6:30 p.m.
In his second feature film as a director, Rickman plays King Louis XIV to Kate Winslet's landscape designer in 18th century Versailles. The accomplished actor-director will discuss the visually sumptuous film, which co-stars Stanley Tucci, Jennifer Ehle, and Matthias Schoenaerts.
Myroslav Slaboshpytskiy and Yana Novikova, "The Tribe," June 17 at 6:30 p.m.
Director Myroslav Slaboshpytskiy and actor Yana Novikova will chat about their award-winning silent thriller, which features a deaf and nonverbal cast. All dialogue in the film is given in sign language without subtitles, a challenging feat that had audiences at the 2014 Cannes Film Festival raving. "The Tribe" will be released in theaters on June 17, and should not be missed.
Matthew Heineman, "Cartel Land," June 30 at 6:30 p.m.
This year's Sundance Film Festival award for directing went to Heineman for this powerful documentary, which opens July 3. Dubbed a "classic Western set in the 21st century," "Cartel Land" follows the vigilantes on both sides of the Mexican-American border, and is likely to be on everyone's mind come awards season.
Joshua Oppenheimer, "The Look of Silence," July 16 at 6:30 p.m.
The follow-up to the much-buzzed Oscar nominee for best documentary "The Act of Killing," Oppenheimer turns his chilling directorial gaze again to the Indonesian genocide of 1965. Told through the eyes of one of its victims, the film tracks down retired torturers under the guise of paying medical visits and confronts them about their actions. Join Oppenheimer for a look inside his controversial work.
All events are free and tickets will be distributed at the box office (144 West 65th Street) on a first-come, first-served basis beginning one hour prior. For more information on the series and on the Film Society, visit filmlin.com.
Inspired by this post? Check out our film audition listings!