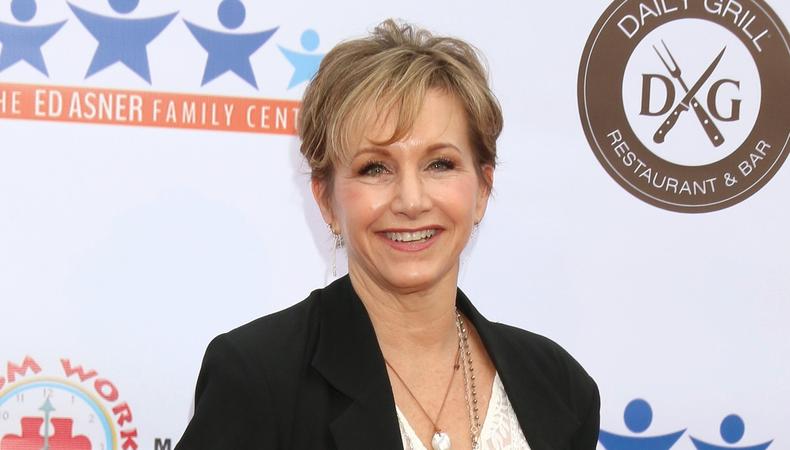 The nation's union for screen talent is reporting that Gabrielle Carteris has been reelected as president of SAG-AFTRA after a bitterly contentious race against main challenger Matthew Modine.
Unite for Strength's Carteris received 13,537 votes while Membership First's Modine received 10,682. Carteris' USAN running mate, Camryn Manheim won for secretary-treasurer, replacing Jane Austin, who ran for president as an independent. Austin came in at a distant third with 5,048 votes; 1,096 cast a ballot for Queen Alljahye Searles, 367 for Abraham Justice.
"I'm very grateful to all of the dedicated SAG-AFTRA members who participated in our union's elections," said Carteris in a statement. "Their support is humbling and I vow to fight every day on their behalf." This victory represents Carteris' third time occupying the union's highest elected office. In 2016, Carteris served as the interim president of the union after Ken Davis passed away. In 2017, she beat Esai Morales in a tumultuous race, which included insinuations of election fixing. Winks and whispers of similar allegations loom over this latest election as well.
"It appears there has already been a challenge from outside of the political groups with allegations of impropriety and possible federal election law violations," said Modine in a not-quite-a-concession statement. "Therefore, as a matter of principal [sic] it is important to withhold judgment until it is determined that the election was held fairly and in compliance with the labor code."
Both Carteris and Modine are recognizable names to American audiences, Carteris for "Beverly Hills, 90120" and Modine for "Stranger Things." While the campaigns aimed to focus on labor issues, both sides quickly spiraled into personal attacks.
The race enlivened the long-festering vitriol between two major slates within the union that challenge each other with the same ferocity as political parties in Washington D.C. This summer, Backstage was given access to a cease and desist letter sent to Modine and other Membership First candidates from the personal legal counsel of Carteris and other allies. The letter claimed that Membership First was at risk of violating a fiduciary duty to protect the union because of threats an impending lawsuit would halt the election.
A day before the letter was sent, Carteris released a video saying, "Well, it's union election time, which means your email mailbox and social media accounts are filling up with all sorts of attacks. Some are blatant attempts to mislead you and others are desperate attempts to distract you." Three days after the letter was dated, Modine released a video accusing Carteris of using "the politics of fear" saying "she has responded with false and misleading accusations."
Carteris' win locks in another term for the Unite for Strength slate, which has dominated power in the union since 2012 when the Screen Actors Guild and the American Federation of Television and Radio Artists merged, making SAG-AFTRA.
Although Modine and his running mate for secretary-treasurer, Jodi Long, lost their bids for union office, the Membership First ticket trumpeted significant gains in the SAG-AFRTA's key constituency: Los Angeles.
While the rivalry between Unite for Strength and Membership First displays itself with each side proclaiming transparency as it accuses the other of immorality, results prove that few members actually participate in union elections. In 2017, only 20 percent of ballots were returned for counting. This election saw a similar figure—roughly 21 percent of 145,700 eligible voters participated in the process. In the highly sought-after L.A. market, roughly 17 percent of union voters returned ballots.