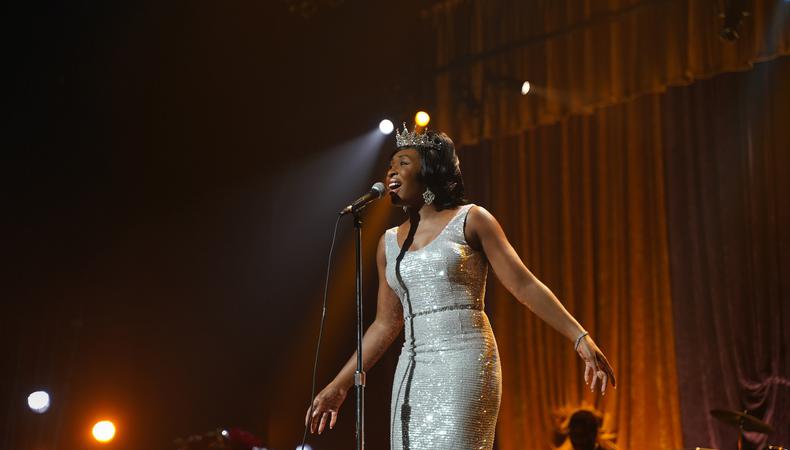 Costume designer Jennifer Bryan's two most recent gigs could not be more different—which is why she refers to her work on AMC's long-running hit "Better Call Saul" and on the Aretha Franklin–focused season of National Geographic's anthology series "Genius" as different languages. But if you want to work in costume, she adds, you'd be wise to become "creatively bilingual."
When "Genius: Aretha" first came on to your radar, what was your initial reaction, from a design perspective?
When I first heard about it, I was like, "Oh, my God, I want to do that." I was already, as I am now, working on "Better Call Saul," which I've been doing since its inception. I think I called my agent, which is the proper thing to do, and I said, "I'm hearing about this Aretha project. What do you know?" And he goes, "As a matter of fact, I was going to call you and talk to you about it, because I think you'd be a really good fit and we're going to put you up for it. Do you want to go up for it?" I went, "Are you kidding? Of course I want it!" We secured a meeting with [showrunner] Suzan-Lori Parks; I remember she was in New York, I was in L.A., so it was a Zoom before Zoom became mandatory in our lives. I just had such an easy, lovely meeting with her. And I remember when I got off the meeting, I was kind of crossing my fingers and toes and just thinking, I hope she gets my vision or what I've thought about. Afterward, I sat down and I took out my sketch pad and I actually sketched this evening gown, and I did the whole thing just off the top of my head. I said to myself, "If I get this show, I'm going to find a place to put this gown." I got it, and the first piece that I had put in our costume shop was that gown that I sketched before I even knew that I was going to get the show.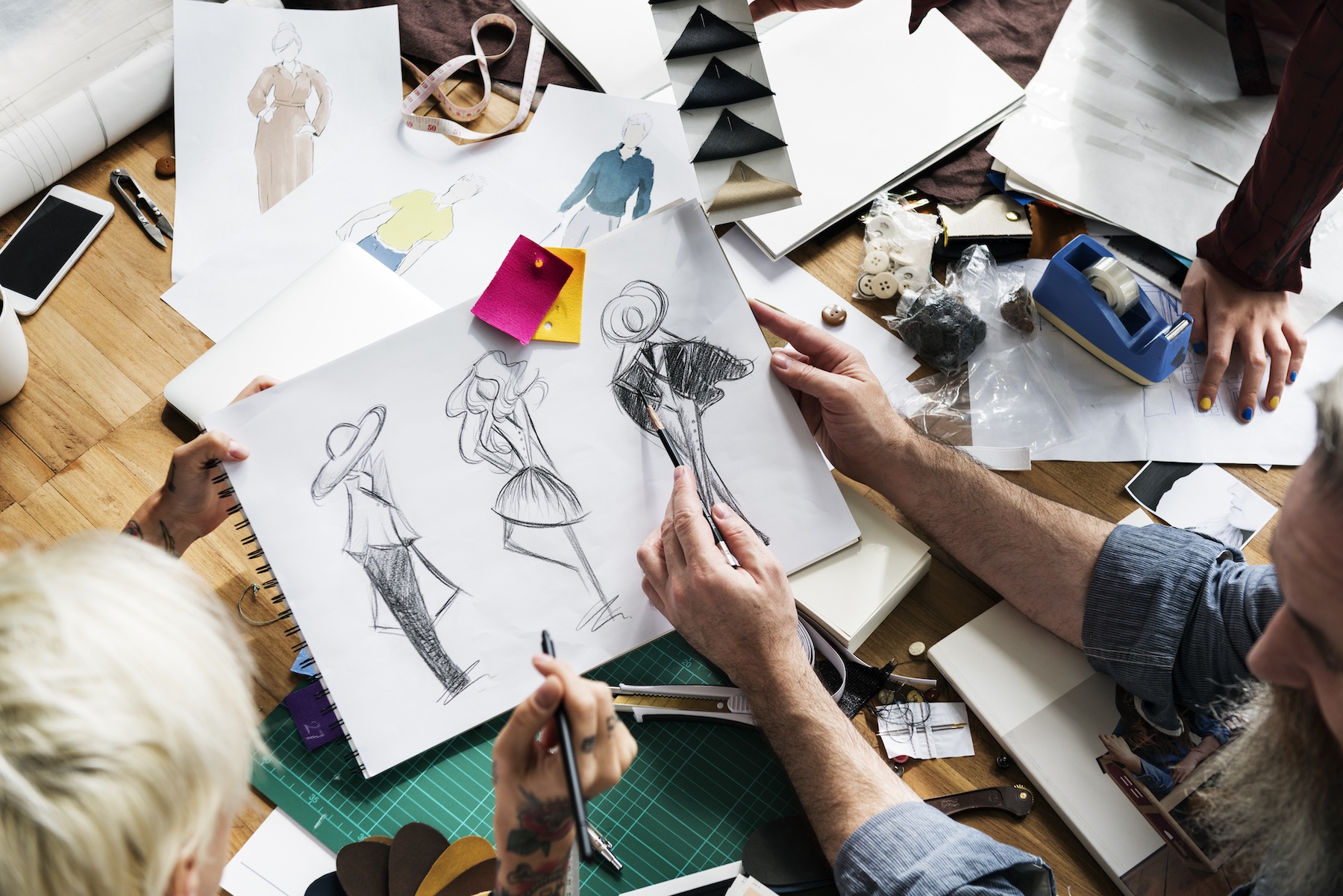 How to Become a Costume Designer
Speaking to the iconic Aretha looks that everyone recognizes, how much research did you do?
A ton of research. For the pieces that had to be replicated, there were specific ones that Suzan-Lori Parks and Anthony [Hemingway], our director, had targeted that were in the storyline. They were like, "We want to be able to replicate her first European concert, the dress that she wore. Then, when she did the fundraising for Martin Luther King, we want to do that one. When she was actually crowned Queen of Soul, we want to replicate that one." They ranged from the '60s all the way up to the '90s, all of these iconic moments of Aretha's life. For the research in the '60s, it was a lot of photographs. Of course, a lot of them were black-and-white, and at times that presented a challenge because I couldn't tell what color the dress was or what it was made out of. So, my research had a real forensic aspect to it. And when I started to get into the color photos, they fade, they change color, so the green dress might look a different shade of green in one magazine article. And then as her career broadened, I had access to television talk shows: Donahue, Oprah, more live footage. I started to get concert footage. The next challenge was finding fabrics. We're looking at dresses from 30, 40 years back. Fabrics have changed, colors have changed. I had to use some very modern techniques that didn't even exist back then to recreate the fabric, the drape of it. You have to look at the pictures and figure out the weight of the fabric, because it has to kind of sit on the body in a similar way on [star] Cynthia Erivo that it did on Aretha. So, it was like fabric DNA, forensics, research.
How different is working on something like "Genius," where you're recreating well-known images, compared to something entirely fictional like "Better Call Saul"?
It's very, very different. The first distinction between the two projects is that "Genius: Aretha" is period, technically, because you're going from the '40s all the way up to '98, 2000. That's all basically mid-century modern, so you have to research it differently; you have to build your clothes and find your pieces through different avenues. When you're working on a contemporary show, things are more accessible because it is the clothes that we wear every day. There is a certain kind of shorthand, because we all speak that language, whereas if I'm doing something like "Genius" and I'm working in the '60s, '70s, '80s, other people might not speak that language because they haven't experienced it or they don't know it as thoroughly as I am trained to know it. It's like being creatively bilingual. It's communication through clothing, but it's definitely a different age.
How did you get started in costume design?
I'm originally from Jamaica, grew up there. And I came to the States for college. I graduated from Pratt Institute in Brooklyn. Once I graduated, I thought at that time that I was going to be a buyer in a department store, go into retail. That's where I started after I graduated. I ran into an old schoolmate of mine who had also graduated from Pratt on 34th Street one day. And she says, "Oh, I'm working for this editing company." I thought she meant book publishing, but she meant film editing. She started to tell me about making movies and was like, "You should try to get on one of these shows in the costume department." Back then, I didn't even know that world existed. I thought actors dressed themselves or what have you, because they make you think that's what they do. I decided, What the heck, and I got this job as a PA. Talk about starting at the bottom. I was in a wardrobe room and I would do small repairs and polish shoes and all of that. Long story short, from that, I just got bitten by the bug, and didn't want to deal with retail fashion anymore. I started working on Broadway shows. That's basically how I got my start.
You eventually costume designed on massive films and TV shows. How did you go about moving up the ladder?
Here is the thing I always tell people when they're starting out: There's no set track or proven route to get here. When I worked on Broadway, there were these big Broadway designers, Tony Award-winning designers, and I just was like a little puppy. I was so imprinted by them and what they did. I supervised for a long time, but in doing that, I got to work with costume designers very closely. And I think it was in the mid-'90s, I knew that I didn't have all of my dues paid that you have to do to get to where I am today. My first movie I got was "Major Pain" with Damon Wayans; that was the first one I officially designed. And then I got into the designers' union, and from that point, things started happening for me in the direction that I wanted it to. But it did take time. And I also at one point had to draw a line in the sand and say, "OK. No more supervising." Because I could've just kept on supervising big movies forever and ever. I had to say, "Enough of this. Those jobs are going to come easy for me. I have to step out of my comfort level and present myself differently." I had to kind of reinvent myself [so the industry would] see me differently.
You've already touched on it, but what is the No. 1 piece of advice you'd give a costumer who wants to elevate their careers to your level?
One of the things they may want to learn and understand is that the craft is—there are many aspects to it. You want to identify, exactly: What kind of costume designer do you want to be? Do you want to focus on stage? Do you want to focus on television? Do you want to focus on film? Do you want to focus on the digital world, which is something that's a new subset? And once you find that niche that you want to be in, then you've got to really dig deep into it and study it. If they have the opportunity to go to school, I would strongly advise it, because you want to have a really good baseline knowledge of the history of clothing. Even if you're doing something contemporary, you might find yourself doing something within that project that may take you back to the 18th century, you may have a flashback. When I did "The Originals" and "The Vampire Diaries," it was a contemporary show, but vampires live forever! So, yeah. That's what I would say: Really be focused on what part of costume design you want to be in, and do your very best to get educated in the history of costume. Costume history is something that you will always use. And then be prepared to take jobs that may be smaller than what you were looking for, because it's an upward trail. It's also about just keeping your ear open for opportunities. One thing leads to another and, in our industry, it's about connections and just being there in the moment.
This story originally appeared in the June 17 issue of Backstage Magazine. Subscribe here.
Looking for remote work? Backstage has got you covered! Click here for auditions you can do from home!