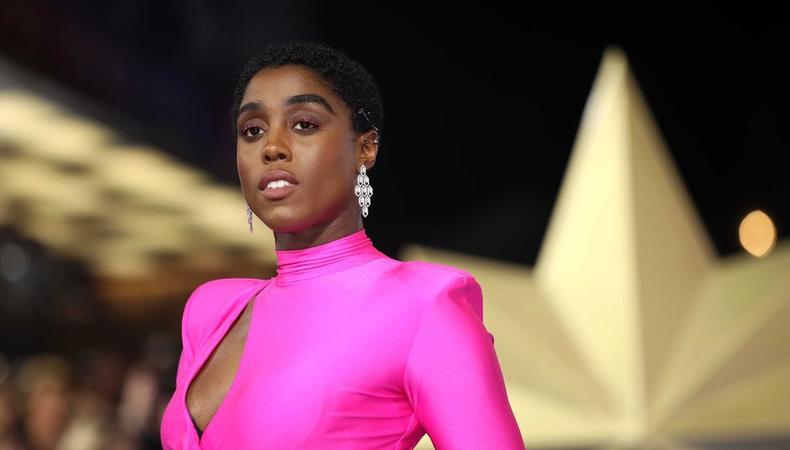 Greenlit means a project is officially a go, so all you have to do is follow these leads to stay up to date. You never know where you'll find an opportunity to land an audition!
"Bond 25"
Agent 007 will have a new look in the upcoming "Bond 25"…at least in the beginning. On Sunday, it was reported that Lashana Lynch will take over code name 007 at the start of the highly-anticipated film. Fans will recall that at the end of "Spectre," Bond retired. "25" will open with the agent living a life of luxury in Jamaica, with Lynch's character as the new 007 before Bond is coaxed back from retirement. Also confirmed over the past week was that Christoph Waltz will be reprising his role of the super-villain Blofeld. Cary Joji Fukunaga is helming the feature (which is currently filming throughout London) from a script rewritten by Phoebe Waller-Bridge. Craig, Lynch, and Waltz will be joined by Ralph Fiennes, Lea Seydoux, Naomie Harris, Rami Malek, Ana De Armas, David Dencik, Billy Magnussen, Dali Benssalah, Jeffrey Wright, Ben Whishaw, and Rory Kinnear. Bond regular Debbie McWilliams is the casting director.
Baz Luhrmann Elvis Presley Biopic
The casting search for the King is over. Announced early Monday afternoon, Baz Luhrmann has found his Elvis for an upcoming biopic of the music superstar. Austin Butler will play the King of Rock in the untitled drama following the rise of the icon seen through the prism of his relationship with manager Colonel Tom Parker. Butler, Ansel Elgort, Aaron Taylor-Johnson, Harry Styles, and Miles Teller were all reportedly in the running for the role before Butler was cast. Tom Hanks will play Parker. Filming is scheduled to begin next year in Queensland, Australia. Long-time Luhrmann collaborators Sam Bromell and Craig Pearce are writing the screenplay and Denise Chamian is casting.
"Space Jam 2"
Don Cheadle has been welcomed to the Jam. The "Avengers" actor is joining the highly-anticipated upcoming "Space Jam" sequel, starring LeBron James. Terence Nance is directing the follow-up to the hit 1996 film that starred Michael Jordan alongside characters from "Looney Tunes." Filming has begun on the flick in Los Angeles, and it is scheduled to hit theaters in 2021. Kim Coleman is the casting director.
"West Side Story"
First reported by The Hollywood Reporter, the upcoming cast of the Broadway revival of "West Side Story" has been found. Twenty-three actors will make their Broadway debuts behind a starring cast of Shereen Pimentel, Isaac Powell, Yesenia Ayala, Ben Cook, and Amar Ramasar. Ayala and Cook will also appear in the upcoming Steven Spielberg screen remake of the classic movie musical. The upcoming revival will notably be the first major staging in the United States to depart from Jerome Robbins' choreography. It is scheduled to land on the Great White Way at the Broadway Theatre with previews starting Dec. 10 and an official opening night set for Feb. 6, 2020. Telsey + Company is the casting team.
"Rocketman"
After his recent hit biopics "Rocketman" and "Bohemian Rhapsody," Dexter Fletcher has lined up his next project. The director has come on board to helm "Sherlock Holmes 3," with Robert Downey, Jr. returning to star. Fletcher will take over the franchise from Guy Ritchie, who helmed both 2009's "Sherlock Holmes" and 2011's "Sherlock Holmes: A Game of Shadows." Jude Law will also return in the lead role of Watson. Fletcher will direct from a script from Chris Brancato. it is expected to hit theaters on Dec. 21, 2021. Reg Poerscout-Edgerton will probably return for casting.