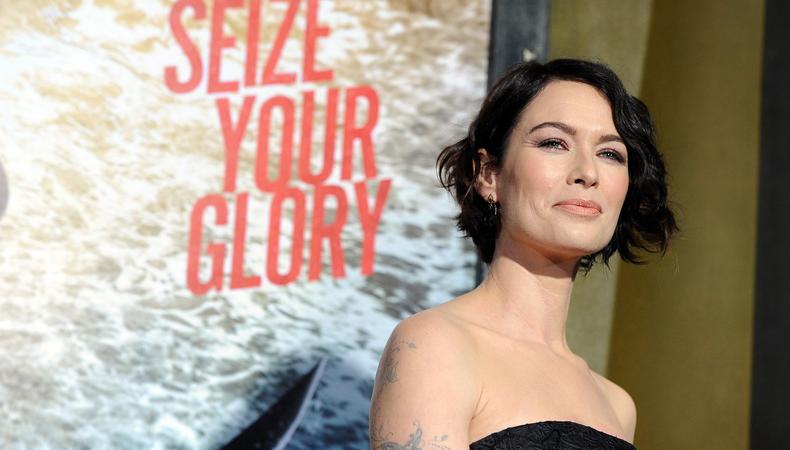 Greenlit means a project is officially a go, so all you have to do is follow these leads to stay up to date. You never know where you'll find an opportunity to land an audition!
"The White House Plumbers"
A pair of HBO alums are returning to the premium cabler. "Game of Thrones" star Lena Headey and "Run" star Domhnall Gleeson will appear opposite Woody Harrelson and Justin Theroux in the upcoming limited series "The White House Plumbers." The five-part series from "Veep" executive producers Alex Gregory, Peter Huyck, David Mandel, and Frank Rich ("Succession") and created by Gregory and Huyck will chronicle one of the biggest political scandals in American history: Watergate. Harrelson will star as E. Howard Hunt and Theroux will star as G. Gordon Liddy with Heady playing Dorothy Hunt and Gleeson playing John Dean. "Veep" casting director Allison Jones will reteam with Gregory and Huyck as series CD. Production on the political drama is set to start in mid-May and continue into the summer with filming locations along the East Coast in Virginia, Washington, D.C., and New York.
"The Staircase"
Emmy winner Toni Collette will return to television opposite Colin Firth in HBO Max's drama limited series "The Staircase." Based on the true-crime docuseries, the eight-episode project will follow Michael Peterson, who was convicted of murdering his wife Kathleen in 2001, a charge that was reduced to manslaughter in 2017 and saw Peterson freed. Collette will play Kathleen to Firth's Michael in the series, which comes from Antonio Campos ("Christine") and Maggie Cohn ("American Crime Story"). The series is a co-production between HBO Max and Annapurna TV. Douglas Aibel is casting the series, and while no shooting location has been announced, as we've previously reported, casting is taking place out of Atlanta, and production is set to start in early June.
"Our Flag Means Death"
It's a pirate's life for Taika Waititi, who will reportedly play the dreaded pirate Blackbeard in the upcoming HBO Max comedy series "Our Flag Means Death." The multihyphenate joins series lead Rhys Darby, who has previously worked with Waititi on "Fight of the Conchords" and the "What We Do in the Shadows" film. As we previously reported, Waititi executive produced and directed the pilot to the new series, which is loosely based on the true adventures of Stede Bonnet (Darby), a pampered aristocrat who abandoned his life of privilege to become a pirate. David Jenkins will serve as writer, showrunner, and executive producer. Allison Jones is the casting director. Production is set to begin in mid-June in Los Angeles.
"Lightyears"
Replacing the previously announced Ed O'Neill, Oscar winner J.K. Simmons is now set to co-lead opposite fellow Oscar winner Sissy Spacek in the upcoming Amazon drama "Lightyears." A co-production between Amazon Studios and Legendary Television, the genre-bending series Franklin and Irene York (played by Simmons and Spacek, respectively) a couple who years ago discovered a chamber buried in their backyard that inexplicably leads to a strange, deserted planet. Daniel C. Connolly will serve as showrunner. Filming is scheduled to begin later this year.
"The Great Gatsby"
Florence Welch and her band Florence + the Machine has somehow never won a Grammy, but the songwriter will now set her sights on a possible Tony. Welch and song producer Thomas Bartlett are reportedly working on a new stage musical adaptation of "The Great Gatsby" that is headed for Broadway. The book will be written by Pulitzer Prize winner Martyna Majok ("Cost of Living") with Welch writing lyrics and Olivier Award nominee Rebecca Frecknall ("Summer and Smoke") directing. Said Welch in a statement, "Musicals were my first love, and I feel a deep connection to Fitzgerald's broken romanticism. It is an honor to have been offered the chance to recreate this book in song." "Gatsby" marks the first major new Broadway-bound musical announced since the start of the COVID-19 pandemic shutdown in March 2020 with Broadway still closed until likely September 2021. According to Deadline, producers will disclose a pre-Broadway engagement and production timeline shortly.
"Transformers"
Following the rumors that "In the Heights" star Anthony Ramos would lead an upcoming "Transformers" movie for Paramount, it seems that casting has become official. Not only that, but as we previously reported, executives for the studio had begun screen and chemistry tests for the female co-star with Kiki Layne and Dominique Fishback; according to Deadline, Fishback has been chosen to co-star. Steven Caple Jr. will direct with Darnell Metayer and Josh Peters writing based on a script by Joby Harold. The film is expected to bow on June 24, 2022. "Snowpiercer" series CD Wittney Horton is the casting director for the project—find out how she finds new on-screen talent here at Backstage!
"Disenchanted"
The new cast of "Disenchanted," a sequel to the hit Disney live-action "Enchanted," is anything but disenchanting. Maya Rudolph, Yvette Nicole Brown, and Jayma Mays will join Amy Adams, Idina Menzel, and James Marsden as they reprise their roles in the film. The 2007 live-action film satirized Disney animated princess musicals as a fish-out-of-water tale about a cartoon princess thrown into modern-day New York City. According to Deadline, Rudolph will play a villain in the sequel with Brown and Mays potentially on the dark side, as well. Composer Alan Menken will also return, and Adam Shankman will direct. Production is scheduled to begin later this spring. Cindy Tolan is the casting director.
Looking for remote work? Backstage has got you covered! Click here for auditions you can do from home!