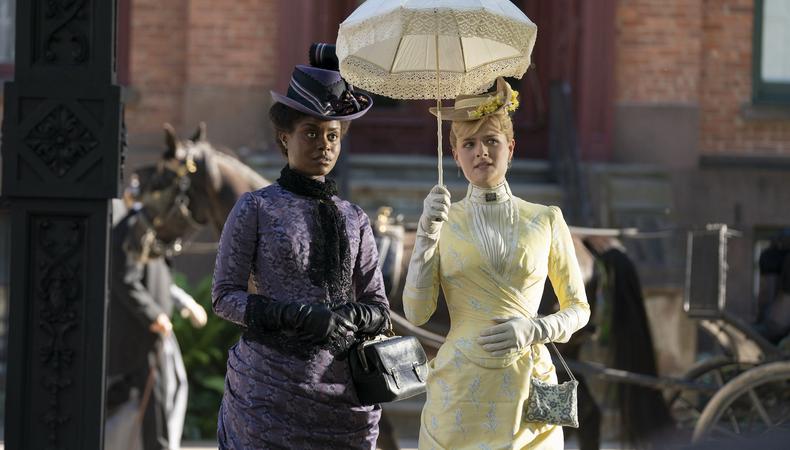 "Downton Abbey" creator Julian Fellowes' new show about the American Gilded Age is already a hit amongst fans. The new series premiered on HBO on Jan. 24 and, according to our current casting call, it looks like it's been picked up for a second season. Want to join a project like "The Gilded Age?" If acting in a period piece or drama series is on your bucket list, check out these gigs that are casting now.
"The Gilded Age"
Casting is currently underway for Season 2 of "The Gilded Age." Production is seeking background talent for a child actor role, aged 2–3. Talent will portray an African American boy in various scenes. Filming takes place in the New York City area from March to September. Pay is $165–$182 for 8 hours of work.
Want this gig? Apply here.
"The Marvelous Mrs. Maisel"
Casting continues for Season 5 of "The Marvelous Mrs. Maisel" as the hit series is looking for talent to play flight attendants. Production wants female talent, aged 18 and older, who are comfortable getting a 1960s-inspired haircut. Shooting takes place middle of February in Brooklyn. Pay is $210 per day, along with a $60 COVID test stipend.
Want this gig? Apply here.
Background for Amazon Limited Series
DD Casting is seeking talent for background roles in a new Amazon limited series. Talent, aged 10 and older, is wanted for family members, travelers, body doubles, and more. Filming will take place in early March with exact dates TBD. Pay is $125–178 for eight hours of work plus a $100 testing stipend.
Want this gig? Apply here.
"The Graven"
Casting is underway for "The Graven," an indie period thriller feature about haunted paintings. Talent, aged 6–75, is wanted for a variety of roles, including the lead roles of Evelyn and Adam Elster. Filming will take place in June and July in Los Angeles. Pay is $125 per day, with meals provided.
Want this gig? Apply here.
Feature Film: "Champion"
The feature film "Champion" is seeking talent to play principals and more. The story is about a former MMA fighter who comes out of retirement due to an injury, only to have to compete against the daughter she gave up for adoption. Roles include the retired MMA fighter Scarlett, aged 25–45, Amos, Scarlett's father, for male talent, aged 40–60, Scarlett's daughter Aminah, an MMA fighter herself, for female talent with martial arts and stunt skills and fight training, aged 18–25—plus more. Shooting is May 17–28 in Orlando and West Palm Beach, Florida. Talent will be paid $150 per day.
Want this gig? Apply here.