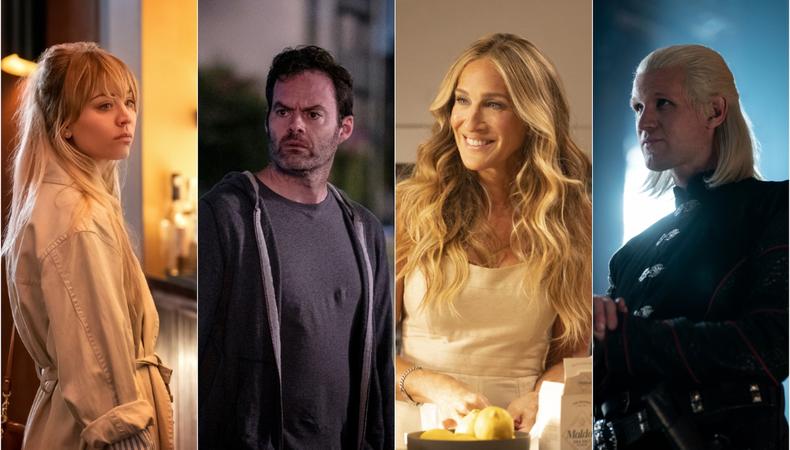 HBO is one of television's leading premium cable services. For 50 years, the channel has granted subscribers access to the industry's biggest names in theatrical releases and original programming. Now, with its entry into the streaming wars, HBO Max (its subscription network, which launched in May 2020) has become a hotspot for blockbuster films and prestige television. Most importantly, it's a great place for actors to find their next gig.
For those who long to be part of a star-studded ensemble, we have all the details you need to know about auditioning for HBO Max projects. In this in-depth guide, you'll learn how the casting process works, which projects are currently looking for talent, and tips on how to impress casting directors in the audition room.
From "Euphoria" and "Succession," to "The White Lotus" and "The Gilded Age," HBO is at the top of its game when it comes to producing awardworthy (and often award-winning) content. To stay up to date on which shows are casting or filming, bookmark our in-depth guides on how to get cast on the network's latest projects: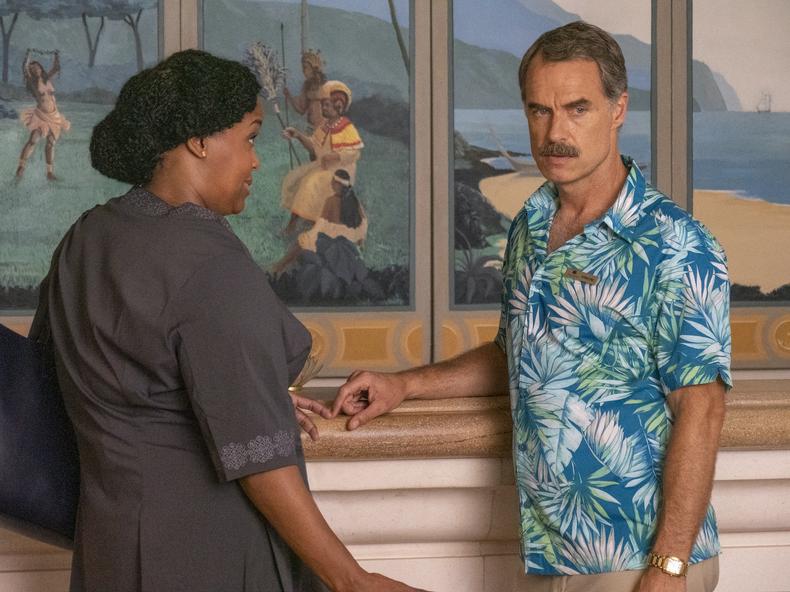 "The White Lotus" Courtesy Mario Perez/HBO
Like most networks, each of HBO Max's projects is responsible for its own casting, so the process varies based on the production company and its casting directors. However, those who wish to secure a major speaking role—whether it be lead, supporting, or recurring—should seek out an agent who can help them land auditions that may not typically be open to the public. For those who have yet to find adequate representation, here's how to find an acting agent who's right for you.
However, actors should know that traditional avenues are not the only way to land gigs on HBO. In fact, as "Euphoria" CD Mary Vernieu ("Promising Young Woman," "Knives Out") of Betty Mae Casting told us, looking outside the audition room for undiscovered talent has become a way of life for the teen drama and its casting directors. "I think I drive everyone crazy," Vernieu said. "I'll see someone on a commercial and I'll say, 'Find that person.' Or I'll see someone on the street, and I will go up to them if they're exactly right and I'm really needing that role—especially with kids…. I try to see everything I can, whether it's a play or a TV show or movie. I try to make sure that I'm really current."
Her fellow "Euphoria" CD Jennifer Venditti ("Honey Boy," "Uncut Gems") echoed this sentiment, noting that she takes to social media and the internet to seek fresh talent. "I don't limit my casting; I don't think anyone can anymore," she told us. "We're not on the street for everything. For 'Euphoria,' we found a lot of people online. I feel like street casting isn't always the appropriate way, because a lot of it is just doing research out of the box. It's not relying on the same resources that everything else is relying on. I don't care about social media numbers at all, but we do look at YouTube. We look at interviews and research."
Even Kate Rhodes James ("House of Gucci," "Sherlock"), the CD for the upcoming "Game of Thrones" prequel "House of the Dragon" looks for actors in unusual places. "We're constantly looking for the person that we don't know about. We don't want to look at the people we already know about. And I always say to actors, 'We are your warriors,' " she said. "Actors have no idea how much we fight on their behalf. We really do. I think that's why so many casting directors get a bit grumpy the longer we do it, because we get overlooked so often. You think, Wow, how hard did I have to work to get that actor in that role who is now a huge success on the basis of this bit of casting, and you're not recognized further down the line? That's tough. We really work hard for actors, and I think actors don't always realize that."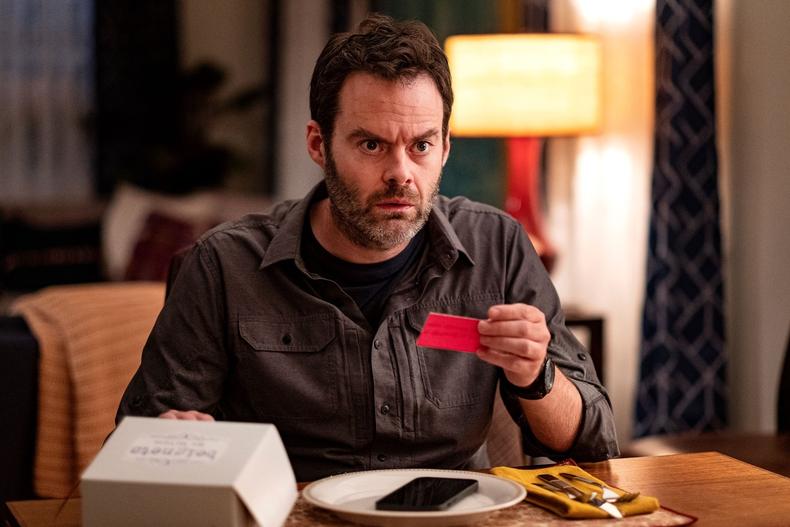 "Barry" Courtesy Merrick Morton/ HBO
For information on the latest HBO and HBO Max projects that are casting, this roundup of opportunities has all the details. You can also check out these resources for more direct notices: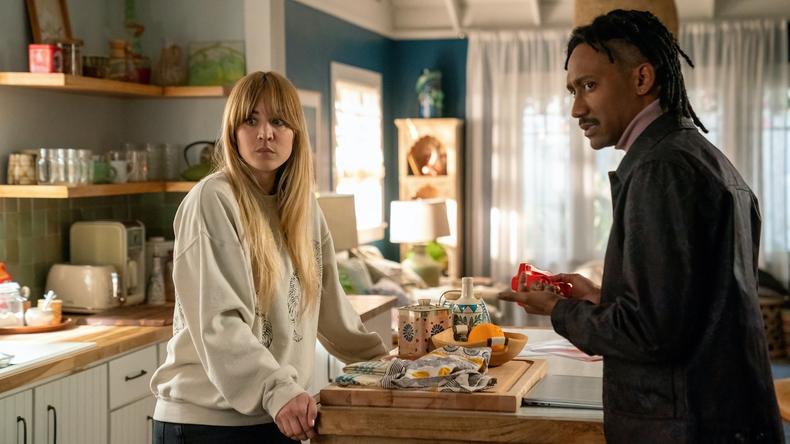 Jennifer Rose Clasen/HBO Max
HBO Max boasts some of the most prolific CDs in the business. Each works for the given production company responsible for developing a particular project, of course, but it helps to know who's out there making these decisions:
If you're looking to impress this seasoned group of industry veterans, James has some advice. "I always say to actors: Make a decision about the character," she noted. "It doesn't matter if it's wrong…because when you come into the room, you bring that into the room. And then the director will step forward and go, 'OK, great. I love that. Let's do it again,' and then they very politely direct them in a completely different way. Don't go into a room expecting the director to answer your question, because they haven't got time," she continued. "Decide that [the character was] unloved as a child or that they were spoiled as hell as a child—whatever it is. You don't have to tell us. Just make that decision. It always shows."
However, you should also demonstrate flexibility, because knowing how to take direction is critical once you've secured the role. As Vernieu told us, "If the casting director in the room is saying to you, 'Could you just do it this way?' there's a reason why: The producers are asking for something in particular. Don't argue. Sometimes, people get a little bit set on the way they've prepared it, and they need to be able to be flexible once they're in the room."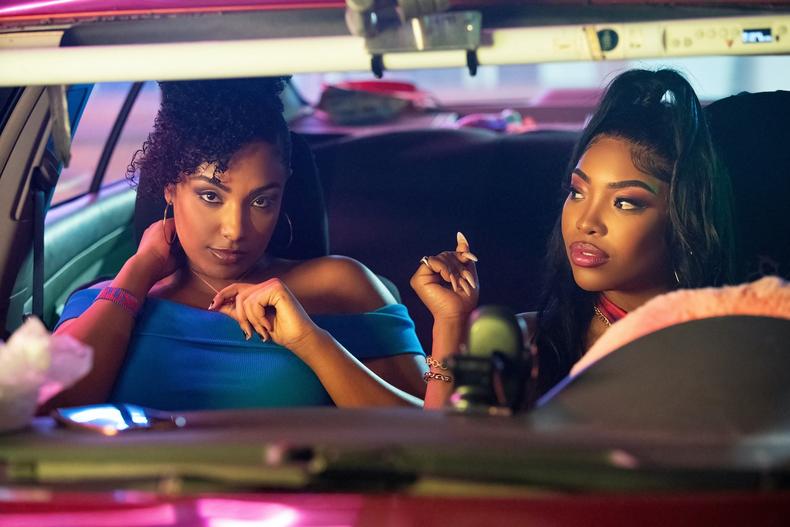 "Rap Sh!t" Courtesy Alicia Vera/HBO Max
HBO Max's top CDs and talent advise hopefuls to be themselves in the audition room. Venditti says that confidence can have a major impact. "Be the most dynamic, honest, truthful version of yourself," she told us. "For me, when someone comes into the room and I can see that they just completely embody who they are—they're not apologetic and they're not trying to be who they think I want them to be—that's the most attractive. There's nothing worse than someone who's desperate to be what they think I want them to be. Even if they're not who I want them to be for that part, if they are 100% authentic in who they are, they might be right for another part. When they're pretending to be something they aren't, I can't put them out for anything."
Even "Euphoria" Emmy winner Zendaya told Marie Claire that things are more likely to go wrong in the room if she isn't being true to herself. "There was a lot of not getting the audition that I wanted—and often, going out for parts that weren't written for a girl who looks like me—and just saying, 'Hey, see me anyway,' until the right thing stuck," the actor said. "Whenever I've been persuaded or trying to do something to please somebody else or because there's pressure from people in general to make a decision, it always blows up in my face. So I have been in this zone of only doing shit because I want to do it and because it feels right all the way through."
James added, "I love actors that know who they are. They have an inner voice, and they're not trying to please me. They bring what they want to bring in the room. Those are the sort of people I can bring in time and time again, and then they start to get the gigs, and it all snowballs from there."
CD David Rubin ("Big Little Lies," "Sharp Objects") told Backstage that actors should "never pander to what you think the filmmakers are looking for" when it comes to any given role. "Never walk into a waiting room and see people there and presume that they're going to get the role and not you because they look more like the character you envision than you do," he continued. "The one thing every actor can deliver in an audition that no one else can is their true self. Bring whoever you are to the role. It could be very different from what the filmmakers are looking for, but if it's authentic and it works, it can actually reframe what people think they're looking for."