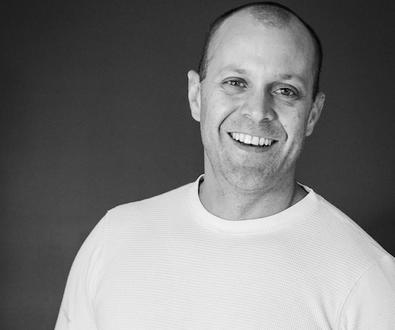 Learning how to take care of your body as a performer can be a genuine challenge. Late night shoots, running to auditions, back to work then to acting class or another audition can disrupt anyone's routine and health. But making the effort of taking care of yourself by choosing the right foods, exercising, drinking enough water, thinking positively, and getting enough sleep can have a profound change on your emotional and psychological state as a performer.
We should put a high value on understanding how important stamina is for our careers. Long days on the set, rehearsals, and auditioning require huge amounts of stamina. To be the best performer you can possibly be, you need to be in the best shape possible. And just in case you are defining this as being super thin, don't. Being fit means being flexible, strong, and having high, high amounts of energy and stamina for the roles you are pursuing—and the ability to handle all of the stress that comes from pursuing a rewarding but challenging career as a performer.
The great the Estelle Parsons is a recent inspiration for all of us. If you saw the play "August: Osage County" you know how physical the play and the role of the grandmother was. At 81, she replaced the lead actor at 68 who cited she needed to leave the production because of exhaustion. A 90-minute workout of going up and down stairs of a 3-hour play. Parsons cites that she hardly ever drinks, works out every day by doing yoga and lifting weights, and goes on 30-minute bike rides two or three days a week.
Casting directors and producers can see when you are not eating well, sleeping well, or exercising. The body shows it. You need to train and have your body ready before the play starts, before you begin shooting the movie—and not once you get the role. By then, it is too late. I had the opportunity of studying with Alec Baldwin for a few summers and something he would always kindly remind us was that the business of acting is not hard but damn hard, and in order to succeed you have take care of every inch of your body as a performer.
Here are 8 important tips for performing and feeling your best.
1. Eat nutrient-dense foods. Eat high quality protein, chicken, fish, and carbohydrates. Yes carbohydrates, like brown rice, sweet potatoes, veggies, and some fruit in moderation. Your body needs the carbohydrates for energy—don't forget that your brain functions on sugar. Low-carb diets make it hard to think and keep your emotional state positive.
2. Eat the right carbohydrates at the right time. Eat the higher complex carbs like steel cut oatmeal, brown rice, and sweet potatoes before 3 or 4 p.m. and then switch to lower calorie carbohydrates—broccoli, spinach, squash—later towards the day.
3. Drink water. Good hydration improves your skin, appearance and digestion. And good digestion keeps weight off. Add lemon to your water to help your body eliminate toxins.
4. Eat breakfast. Eating breakfast in the morning helps your body focus throughout the day and also reduces cravings for bad food. The higher in protein and fat your breakfast is, the more mental and physical energy you will have. Greek yogurt with nuts, or two whole eggs with almonds or cashews (any nut is fine except for peanuts). And if you are in a crunch for time: a whey protein isolate or plant-based protein mixed with almond milk and a banana.
5. No junk for breakfast. Like starchy bagels and muffins. Starch is pretty high in sugar and will crash your energy stores later in the day and make weight gain much easier due to what it does to your hormones.
6. Carry snacks. Carrying snacks helps keep your blood sugar even. You should eat something high in quality and low in quantity every 3–4 hours. Low blood sugar levels completely destroy your emotional state and your stamina goes right out the window. Nuts are an easy snack to carry (except peanuts) and they raise acetylcholine in the brain which make you feel mentally strong and think clearer. A can of tuna in oil—which is full of Omega-3 fatty acids help the brain with depression and OCD—organic protein bars like KIND bars, and of course the easiest thing to carry is apples.
7. Move your body. The most important thing is to move your body at least 30 minutes a day, minimum. Choosing which exercise can seem overwhelming but if you just start moving your body it will help give you momentum. And once you get in a rhythm, you can choose a mode that is more specific for what you need. Exercising puts you in a positive state of mind and makes you more proactive.
8. Meditate. Meditation helps you with stress. Don't know how to meditate or find it to hard? Just sit somewhere quiet for five minutes every day. You will be amazed by the positive response it has for your mental and physical state. The better you feel, the more you want to accomplish.
When lost, remember this: Live clean, train hard, get rid of crap, have a positive inner voice and you will have a much better body.
"Actors are athletes of the heart." —Antonin Artaud
Like this advice? Check out more from our Backstage Experts!