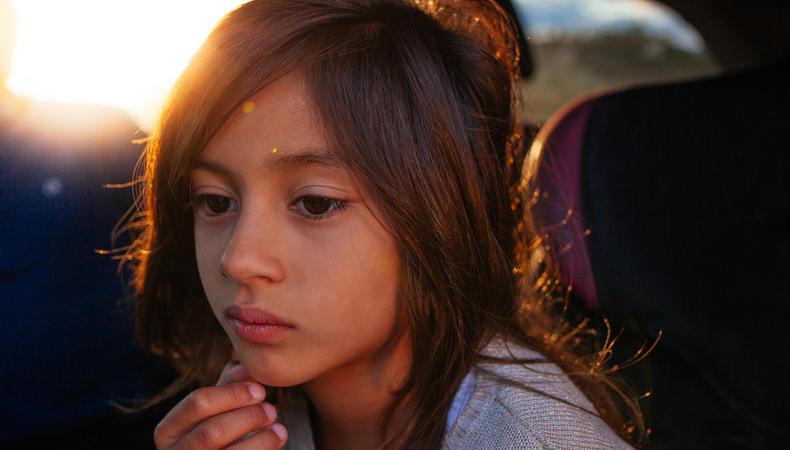 For children and teens actors, performing can and should be an exciting and fun profession. The process of auditioning, of getting to play many different characters, and of growing both personally and professionally, can be very rewarding and enjoyable. Yet for some child actors, auditions bring up stress and nervousness. And this is totally normal! As the owner of 3-2-1- Acting Studio, one of the premier acting schools in Los Angeles for kids, teens, and young adults, I do sometimes hear from parents who say they are nervous about the whole "rejection" aspect of their child's acting career.
The truth is, when your child isn't cast in a role, it's not really rejection at all! The casting director was likely simply looking for someone with a different height, hair color, personality type, or other obscure quirk or detail. Nonetheless, it's important to give your child "pep talks" from time to time, to keep him or her feeling positive during the audition process. Here are a few things you can do if your child feels rejected:
Remind her that being called in for the audition is success in itself!
First of all, the fact that your child was called in to audition to begin with is a fantastic sign! This means that the casting director already believes in your child and her suitability for the role, based on a portfolio of materials, a past audition, or a peer recommendation.
The audition itself is a success that should be celebrated! And the fact that your child wasn't cast has nothing to do with her acting ability. Again, the casting director may have decided to go with a child that has a different physical feature or vocal quality. You simply never know.
You also never know when this casting director will call your child in again—and for a role that is a perfect fit!
Encourage your child to treat auditions as an exciting chance to act.
Auditions are like mini-performances and are great opportunities to act for an audience. Remind your child to have a great time—and to take advantage of this fun opportunity to share her talent with professionals in the industry! Again, you never know who is going to watch the audition tape and what opportunity the audition could lead to in the future.
Acknowledge your child's feelings; redirect attention, and make it fun.
Regardless of what you say or do to prepare your child, there is still a chance that your child comes out of an audition feeling badly. In this case, I suggest that you first acknowledge what your child says and how he feels. Repeat back to him what he has stated about his experience, e.g. "Oh, you feel terrible? I am so sorry you feel that way," rather than just overriding your child's emotions or deflecting. Once you feel that your child's emotions have been acknowledged, suggest a fun activity, such as a trip to the park or for ice cream.
Here's the great news: Children don't hold on to things as long as we adults do! Especially with young children, the "rejection," as you fear it, might not be perceived by the child as a rejection at all. So the less you both dwell on the post-audition analysis, the better.
Keep your child in a positive, fun community of like-minded children.
Acting classes and theater camps are great ways to keep your child immersed in the fun and playful aspects of acting. Exposing your child to the fun and creativity of acting as much as possible is very important; there could be gaps between bookings, and this is a great way to keep your child engaged in her professional development. Make sure that the acting studio you choose has a positive and uplifting atmosphere. I know that at 3-2-1- Acting Studio, all of our teachers come from a mindset of positivity. We believe that students must feel safe, supported, and uplifted in order to build confidence and to grow.
Teach your child that having a strong relationship with a casting director is far more important than a single booking.
Remind your child that the impression she makes on the casting director—the establishment of a professional relationship—is far more important than having a single booking. By being a charming, professional, and prepared actor, your child will win over the casting director—your child will "book the room." By booking the room, your child wins long-term fans who will be on the lookout for roles and opportunities that are a perfect match.
Let your child know that it is normal to go to dozens of auditions without booking a role.
It is totally normal for your child to have dozens of auditions before booking something, especially if he is just starting out. Think of each audition as an opportunity to get better and better at auditioning! With each audition, nerves go down just a bit more, and eventually the audition process will feel normal—and fun!
What matters most is that your child goes to each audition prepared. As long as he is prepared, professional, and pleasant to work within the audition room, all is well!
Ready to tackle auditioning yourself? Check out Backstage's kids auditions!
The views expressed in this article are solely that of the individual(s) providing them,
and do not necessarily reflect the opinions of Backstage or its staff.