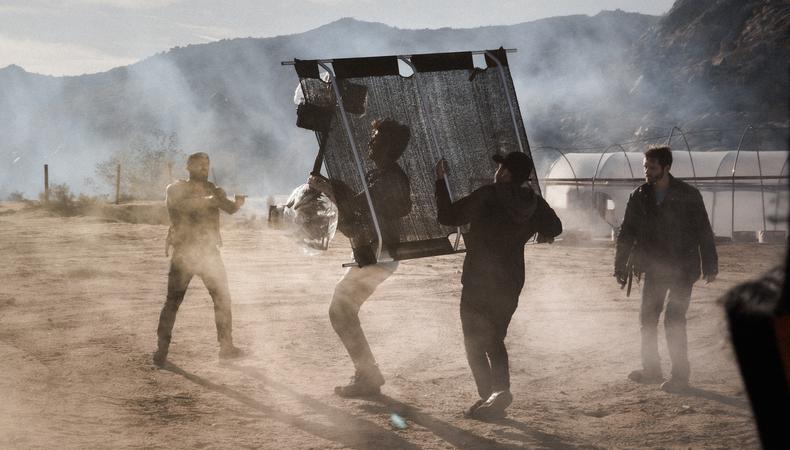 For producers, directors, and creators, hiring union talent can be, well, intimidating. Union members have high expectations for their employers, and some creators might find those demands overwhelming or costly. However, union officials work hard to convey a different message: It is more complicated to work with nonunion actors.
The entire point of a union contract is that the expectations of a work environment are elevated for all involved. The promise is that if a creator invests in the working conditions of their performers, then the performers will deliver a higher-quality performance—benefiting the product and, thus, the producer. And unions, supporters argue, offer the best practices for creating a professional work environment for American entertainment.
Although some states are friendlier to union workers than others and some cities have larger entertainment economies than others, the nation's actors' unions hold firm that no matter where a project is being produced, union talent should be hired.
As a creator, unionizing your project can be a big decision. Backstage has the answers to your questions on what you need to know.
SAG-AFTRA and Actors' Equity Association both have a broad national presence but offer contract accommodations based on a project's size, budget, and location.
With roughly 160,000 members, the Screen Actors Guild–American Federation of Television and Radio Artists (SAG-AFTRA) represents screen and audio talent.
Actors' Equity Association (also known simply as Equity) represents stage actors and stage managers, as well. Equity has roughly 51,000 members.
Both unions represent the interests of their membership as it pertains to acceptable working conditions, equitable pay, and more. The majority of union-based gigs happen in the Northeast, the West Coast, and Chicago; these regions are both unions' largest constituencies.
Your cast will be made up of professional actors who can deliver what you need, and tiered contracts will allow you to work within your budget.
SAG-AFTRA and Equity recruit workplaces by marketing union members as more qualified for acting gigs than nonunion actors. Officials from both organizations unabashedly boast that union membership implies a level of professionalism, experience, and training, which is unmatched by nonunion actors.
In both unions, the underlined rule for members is that they will turn down nonunion gigs. If a project goes union, the floodgates open and more actors become available to perform in a project. By denying producers access to a body of actors unless their project signs on with the union, SAG-AFTRA and Equity aim to leverage workplaces into entering an agreement under a labor purview.
In order to make the signatory process of hiring union actors go as smoothly as possible, make sure all these boxes are checked!
Begin the process 3–6 weeks before you begin shooting

Have your completed budget on hand so you can pick the right contract tier for you and your project

Figure out which contract best suits your project. SAGindie has a

handy cheat sheet

of project descriptions and their corresponding agreements

Have a completed script so the union has an idea of length and cast size

Confirm your shooting locations are all in the U.S. (You won't be eligible for a low-budget contract if you're planning on leaving the country for production.)

Additionally, see if you qualify for incentives before filing the preliminary information form of corresponding agreement
"I've gone through this process myself, and it's actually much more simple than many people think," says Ben Whitehair, a member of SAG-AFTRA's national board and chair of the union's NextGen Performers Committee. "SAG-AFTRA has contracts for all budget levels and media platforms—whatever your project, there's a contract that will allow you to hire the best at an affordable rate."
Union contracts are not one-sided. Like a college syllabus holds the professor and the student accountable, labor contracts not only govern the producer, but they also regulate the actors, too. Union actors are expected to be on time, efficient, collaborative, and thorough in their approach to acting.
While agreements with unions may demand specific measures from producers, employers can also expect certain criteria of investment from union actors. Such expectations emphasize professionalism.
To some, a union membership represents certification of quality. Because union membership is respected and revered within American acting culture, a union card can instill a sense of pride and morale within an actor that elevates their commitment to professionalism. Generally, the principle for any workplace is: The better you're treated, the better you will perform.
A bit of both quality control and collaboration is needed for a union to effectively work with creators and producers. "SAG-AFTRA is, first and foremost, a collaborator in this space that recognizes the ever-evolving nature of content creation," says SAG-AFTRA's Whitehair. "Our union wants to engage with creators in meaningful ways that both protect members and the project, while also empowering creators to pursue their craft with as much freedom and flexibility as possible."
However, unions monitor projects as well—whether they're on a contract or not. If a project is under a union contract, the terms of the agreement are expected to be posted for members to reference.
Labor unions have methods for delegating deputies on projects to serve as eyes on the ground to make sure everything is shipshape. Both SAG-AFTRA and Equity encourage actors to report concerns to field offices, elected representatives, and site deputies. In the event of a crisis or emergency in a rehearsal hall or on a soundstage, unions can send investigators to a workplace to examine the working conditions.
When it comes to nonunion projects, if the producer is of a certain level (and budget size), unions will wage campaigns to highlight the fact that an organization hasn't gone union. "While many projects reach out directly to produce under a union contract, SAG-AFTRA takes a proactive approach to seek out projects that could easily be produced union," says Whitehair.
Unions will aim to isolate and, sometimes, shame organizations into negotiating with the union on a labor contract. Recently, SAG-AFTRA called out the large Texas-based video game company Gearbox Software for not going union when actor Troy Baker refused to revive his voiceover role on "Borderlands," citing the company's nonunion status as his reason.
Actors' unions rely on members to advocate for themselves, using their union status and the labor contract as the grounds to speak up.
Unions have hired staff members charged with enforcing the terms of labor contracts. However, of course, union staff monitors can't be on every set or stage. However, the language of a labor contract gives workers the terms and vernacular to articulate their expectations.
Both SAG-AFTRA and Equity encourage actors and creators alike to call their offices to ask questions, share observations, and report concerns. "I know my fellow SAG-AFTRA members and the union's professional staff share a deep desire to work with content creators to make it as easy as possible to work with professional performers and ultimately do what we all care about most: telling incredible stories that delight, entertain and educate the world," Whitehair tells Backstage.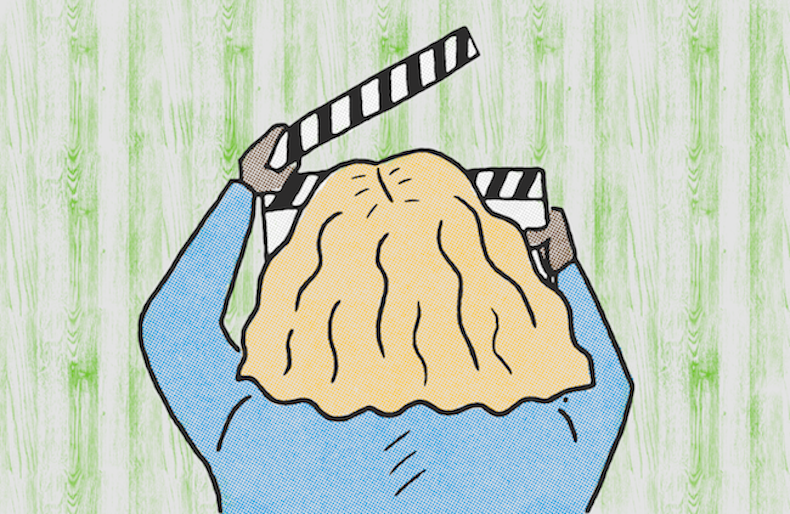 How to Make an Indie Film
If creators are interested in learning about what a union would require of their workplace, union contracts are available on union websites. Not only should creators read the terms of an agreement carefully, but so should union actors! Actors need to know what they can expect from their employer, and what their employer expects of them.
For film projects, the nonprofit SAGindie is an educational wing of the union designed to inform producers and directors of independent films that union talent is not out of their reach. SAGindie also offers informative (and sometimes funny) answers to creators' frequently asked questions about working with union contracts. They do not handle any part of the process of applying to become a union production, but they sure are a great resource.
For theater productions, Equity offers various contracts depending on the type of project and its location. For more information, creators can call the union field office that represents their location.