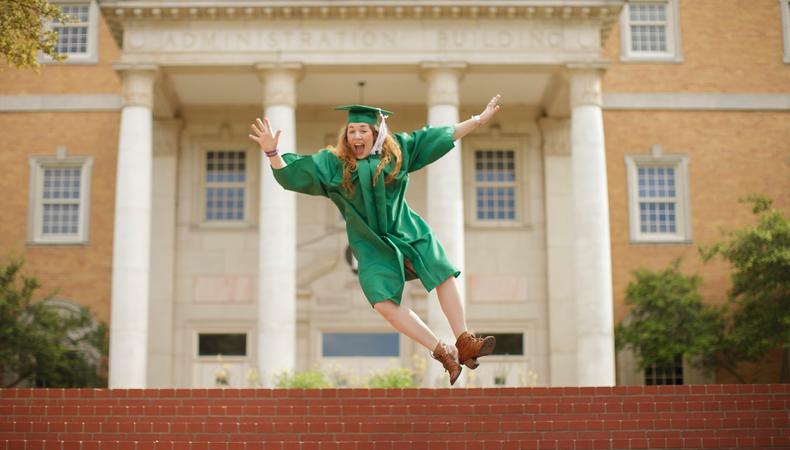 Though you may hear differing opinions on the matter, I'm a firm believer that all emerging actors can and will benefit from a higher education degree in acting.
Good training equips the actor with technical skills and a working process that will enable them to become flexible and adaptive artists, capable of sustaining a life-long career. This, combined with a heightened sense of curiosity about the world, helps in the transformational process that ultimately leads to today's exciting contemporary storytellers.
READ: 25 Amazing Acting Colleges You Should Know
Throughout their careers, actors will use their body, voice, and imagination as their primary means of communication in the service of the text, which means effective actor training must involve embodied learning. After all, the answer is in the doing. And where else will you get multiple years to practice and perfect that "doing" in a supportive, educational environment?
Your time pursuing a higher education acting degree will…
...challenge your habits.
The ability to regularly encounter themselves as actors during school assists young actors in becoming aware of habitual patterns they can change, thereby developing greater artistic freedom of expression.
...develop life-long skills.
Acting training provides an opportunity to develop a unique toolbox of techniques. This toolbox can be added to throughout your career, but most importantly, it encourages flexibility of thinking and develops an adaptive approach to work that will sustain you throughout your career.
...establish a unique artistic voice.
One of the direct benefits of actor training is the ability to discover your own artistic voice and value system and how you wish to use these in the service of your craft. Body, voice, and imagination take time to develop and change, hence the need for several years of training.
An embodied training such as this means that students will have moments when they plateau in their work—but then they'll have breakthroughs. This process is unique to each student and occurs at different times, though I've found it's quite common in the second year of training: this is when students start to leave their old habits behind as they fully immerse themselves in the new.
READ: What to Expect in Your First Year of Drama School, According to an Acting Coach
...offer individual attention.
Most acting schools only admit a small group of students, which means individual care and attention is given to each individual. In the best schools of the world, students are given access to world-class facilities and faculty that will challenge and strengthen not only their skills as actors but also their senses of self.
...build strong foundations.
Experiencing acting training at a great institute means you have the time to develop the necessary awareness of yourself in terms of how your body, voice, and imagination can best work together. The process is organic and each individual actor will respond to the training in a different way. By working through the program over the years, you—the emerging actor—have the opportunity to undo the habits that hinder and acquire a strong foundation of technical competence in a variety of disciplines. Through the use of scene study, workshop and productions, you have the opportunity to apply these technical skills so as to test them out and develop your own individual working process.
This timeframe also enables you to develop wider skills and awareness of different theatrical and screen methodologies so you're better equipped to enter into today's evolving industry.
Ultimately, the lived experience of the actor is something that you will draw on and transform in your work. As you grow through life experience, you will develop your inner resources and have more material upon which to draw.
The views expressed in this article are solely that of the individual(s) providing them,
and do not necessarily reflect the opinions of Backstage or its staff.