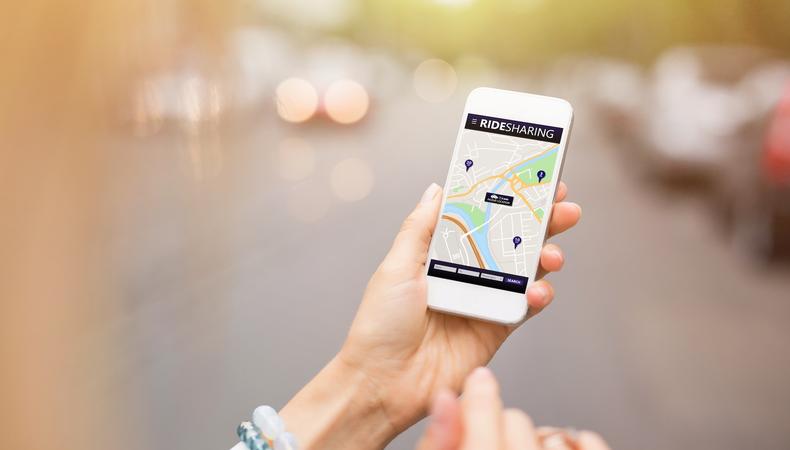 In California, a bill has been signed into law offering workplace protections to gig-based laborers. It's a landmark development in a state that has been trying to catch up with an innovative tech-based economy that hires many of its workers as independent contractors. For actors living in-state, the law AB-5 could impact how they gig and how they make their money.
In April 2018, the California Supreme Court ruled that gig workers at large companies are entitled to employee protections. That unanimous court decision set the stage for a debate about how modern behemoth companies, like popular app-based services, should treat the people they hire on the ground. The new bill signed into law by California's governor, Gavin Newsom, now sets a precedent that other states may consider: gig workers are employees. By law, employees are entitled to minimum wage, health insurance, benefits, worker's compensation, and overtime.
The ride-sharing industry, for example, is bracing for a significant impact. Companies like Lyft and Uber have benefited from thousands of freelance drivers clocking in and out of the app to provide the companies' transportation services. Errand-running services like Postmates and UberEats are also bracing for a change to the way they do business. Even electric scooter companies that hire freelancers to recharge their scooters in California downtowns will need to change their business model in the state.
While the contractor model saved companies millions of dollars in services for their employees, it often came at the expense of the financially vulnerable populations who require the protections many full-time workers receive. And it's not just big-pocketed tech companies that are girding their loins. Small businesses that regularly hire workers for certain niche services will also need to provide full employee benefits.
As The New York Times reported in 2016, since the boom of the ride-sharing revolution, many actors have taken to working as freelance cabbies. Ride-share driving allows for a schedule-flexible side gig in the marketplaces of L.A. or New York City, where many actors live, (and traffic is abundant). While companies are cringing at the expected costs, the law could enhance the quality of life for actors in a competitive and fluctuating entertainment industry that often relies on seasonal work.
READ: Survival Jobs 101
With the law set to start in 2020, many industries are wondering how the new standards will impact their bottom lines. Confusion has consumed the state, as many workers and employers have attempted to interpret the bill. Shortly after being signed into law, SAG-AFTRA—the nation's union for screen talent—co-released a statement with other Hollywood unions emphasizing that the bill wouldn't alter loan-out arrangements. (Loan-out companies are tax designations where an individual can deem their artistic services a loan to an employer.)
In their statement, SAG-AFTRA emphasized: "No impact on the use of loan outs by our members.... Your loan outs and the benefits they provide are assured, and your union will continue to make sure that remains the case."
And although California's entertainment industry is gig-based, the new law would not impact most actors as their freelance employment is already under the purview of collective bargaining. However, for nonunion acting gigs, producers could be on the hook for providing workplace services for the people they hire.
READ: A Side Hustle Should Fuel Your Acting, Not Suck Your Energy
In the upcoming months, it is anticipated that several work sectors in California will petition for a "carve-out" in the bill, so certain businesses are excluded from the law's terms. However, for California actors, the law could enhance the quality of life in a low-paying and competitive field where side hustles are necessary.