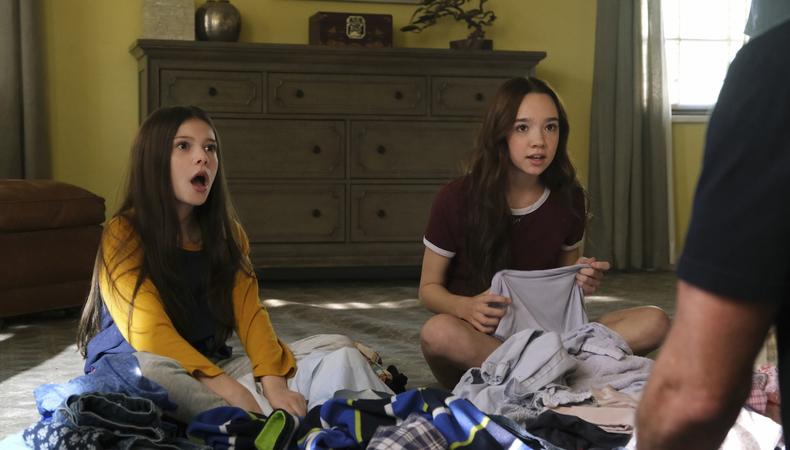 The following Career Dispatch essay was written by actor and singer Ruby Jay, who can next be seen on CBS' "The Unicorn."
I started out doing musical theater, which is my first passion, and I wanted to audition for "Les Misérables" at Musical Theatre West. My parents signed me up on Backstage, uploaded my résumé, my mom took a super simple headshot of me, and uploaded a video of me doing a performance at my school's talent show. From that, agents and managers started contacting me asking me if I was interested in getting in the industry, which I definitely was! So we took the opportunity and signed with my amazing manager, Jessie Greene, at Monster Talent Management.
It was Jessie suggested that I start up my own social media, as she could see it was becoming a huge part of the industry, so we did. As we were looking around on social media we saw a lot of singers posting short clips of them singing covers and the like, so I decided to give it a try! After I posted some new covers, I started to get traction, and my singing videos went viral. My numbers were exploding! Amazing opportunities started to come my way, and I was so excited and grateful.
I gained a lot of supporters, but with that also came the haters. I had to learn from a very young age to not be affected by anyone online, especially the trolls who hide behind technology. I learned to just ignore what they were saying, and continue to have fun living my life and focusing on all the good coming my way. Even though there can be some negativity on social media, there is so much more good than bad! It is such an amazing platform to express yourself and share your talents, explore your creativity, and support those around you.
There are certainly parallels between creating for the small screen of television to the even smaller screen of your phone and social media. The world of Instagram and Twitter enables new and creative content that sometimes helps drive new ideas for film and television. There's always something new and exciting on social media, especially since the platforms seem to be constantly updating and evolving.
From my early days on social media to voicing Disney Junior characters to hosting a DreamworkTV YouTube series to my roles on "Modern Family" and "Grey's Anatomy" to being able to play the lead on the wholesome "Holly Hobbie" on Hulu—all of those experiences and knowledge I've learned from those productions has brought me to this amazing moment with "The Unicorn."
Analyzing the process of other actors like the CBS series' stars Walton Goggins and Michaela Watkins and working closely with the cast and crew like creators Bill Martin, Mike Schiff, and Grady Cooper to create a scene definitely helps an artist grow. For example, Goggins recently pulled me aside during an emotional scene on "The Unicorn" to hype me up because I was supposed to be angry. He challenged me to give more and be better. He sat there and quite literally shook me until I was so rallied up that I was shaking. It was such an amazing experience, and he is so good at what he does. I'm so glad I have the opportunity to work with actors of such caliber, and I will forever be grateful for the experiences and the people I get to work with every day.
It brings me back to where it all started. Whenever anyone asks me how to get started in acting, I tell them Backstage. My first IMDb credit was a voiceover I got from Backstage, and I've learned along the way that every job is a stepping stone to the next opportunity. I'm so proud of every project I've been a part of. With all that said, thank you SO much, Backstage, for literally giving me my start in the industry.
What advice would you tell YOUR younger self? Get more Career Dispatches right here!