As anyone who spent summers with a group of friends and a Nintendo knows, entertainment in the form of watching other people play video games is nothing new. Today's version of the activity largely takes place on Twitch, an interactive livestreaming gaming and entertainment platform.
Understanding Twitch audiences is necessary to successfully advertise on the platform. Here's a breakdown of Twitch users and information on ways to engage the platform's audiences to market your brand.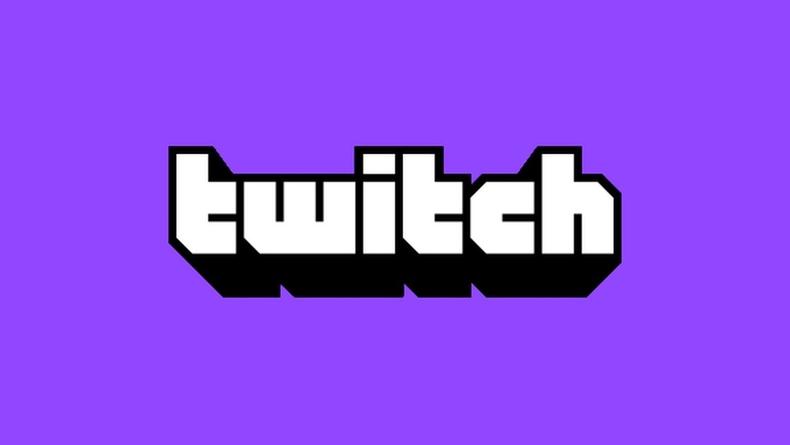 Courtesy Twitch
A livestream gaming (and more) platform
Twitch is a user-generated live streaming video service that broadcasts video games, esports competitions, and more, making the platform nearly synonymous with gamer culture. However, the platform offers much more than just gaming and esports content. The other primary Twitch categories are IRL, where users discuss art, fitness, and travel; Creative, which entails painting, cooking, and programming; and Music. Beyond game streamers, visual artists, podcasters, music producers, and talk show hosts also stream on the platform.
A network of communities
The platform offers conversation-based communities where users can discuss and experience moments in real time. Twitch describes itself as a "living, breathing universe of communities, each one with a unique set of values." For viewers, it's a place where they can feel welcome and interact socially. For creators, the platform can provide a creative outlet, a steady income, and a community of supporters.
A place for social interaction
Although many people think of video games and esports as the center of Twitch, data shows that the platform's audience craves social interaction, not just gameplay. According to Influencer Marketing Hub, the most popular category on the platform is Just Chatting. While most other channels and discussion forums are based around a specific game, topic, or streamer, Just Chatting has no set focus beyond talking, and it has become the go-to place for viewers looking for live interaction. In December 2021, the average number of viewers who were watching the category at any moment was 364,882—almost triple the viewers of Twitch's most popular streamed game, "League of Legends."
RELATED: Twitch Marketing 101: How Brands Can Find Success on the Livestreaming Platform
A Twitch stream is a live broadcast video. Video streaming platforms have gained popularity recently—especially social video streaming platforms like Twitch, which offers both livestream videos and chat messaging. Stream components include:
Main video:

for a gaming livestream, this is the gameplay itself

Streamer view:

most streams also include a video of the streamer and their reactions

Chat: the Twitch chat platform allows streamer/viewer and viewer/viewer instant messaging interaction
Each streamer has their own channel similar to a traditional social media profile. The channel usually includes biographical information about the streamer, the type of content they post, channel rules, sponsors, and other social media accounts.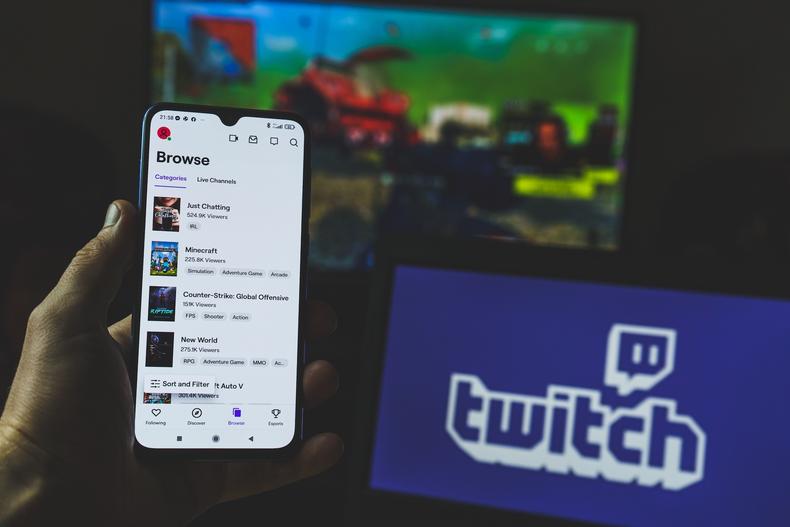 Rokas Tenys/Shutterstock
Entertainment
The best Twitch streamers are incredibly engaging to watch. For example, top streamer Ninja gained 17.5 million followers with his family-friendly "Fortnite" streams and collaborations with celebrities like Drake and Travis Scott. Ninja's spirited personality eventually led to a partnership with Red Bull.
Education
Twitch allows people to learn from experts. Users watch esports players to learn more about gameplay, or watch professional musicians to help hone their craft. The opportunity to watch a professional or skilled player is a huge draw.
Social interaction
The platform succeeds at community-building because viewers are able to interact with one another in real time. Engagement in the form of chats, follows, emotes (Twitch's custom emojis), and gifts is higher for live content across social media platforms. (For example, Facebook reports that its live videos have six times as many interactions as standard videos.)
Twitch viewers learn from watching streamers share their expertise, provide tips, and explain their thought processes. Streamers, meanwhile, entertain by knowing what to resonates with their audiences.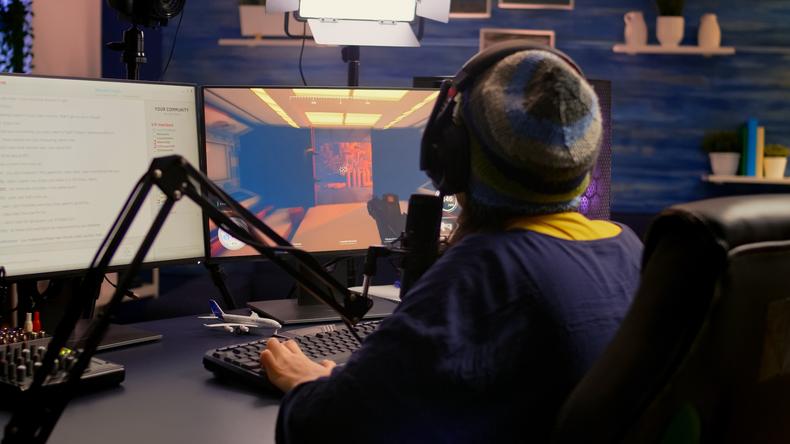 DC Studio/Shutterstock
Twitch audiences vary depending on the type of stream and streamer personality. Still, Twitch audiences share some common characteristics. They are usually:
Young:

Most users are currently below the age of 35; in fact, half of male millennials use Twitch. This means that if you want to learn how to build an audience on Twitch, you'll be targeting a younger audience.

Male:

Male users comprise 65 percent of Twitch audiences. However, more women join the platform every year, with female viewership numbers up nearly 20 percent from 2017.

American: Up to 107,800 Twitch channels are broadcasting at any given time. Most of the viewers—and nearly a quarter of all users—are in the U.S., followed by Germany, Korea, Russia, and then France.
Enthusiastic: Twitch currently has 140 million unique visitors a month, up from 55 million users in 2015, according to Backlinko. Of those users, more than a quarter (30 million) are active daily, with the average user watching livestream videos for more than 100 minutes a day.
Authentic: Real-time interactions means that most users value genuine relationships.
Charitable: Nearly 80 percent of Twitch users said they want more charity in gaming. For many, charity means providing support for their favorite broadcasters.
Connected: Twitch audiences engage with the platform and one another regularly both at home and away by using the Twitch smartphone app.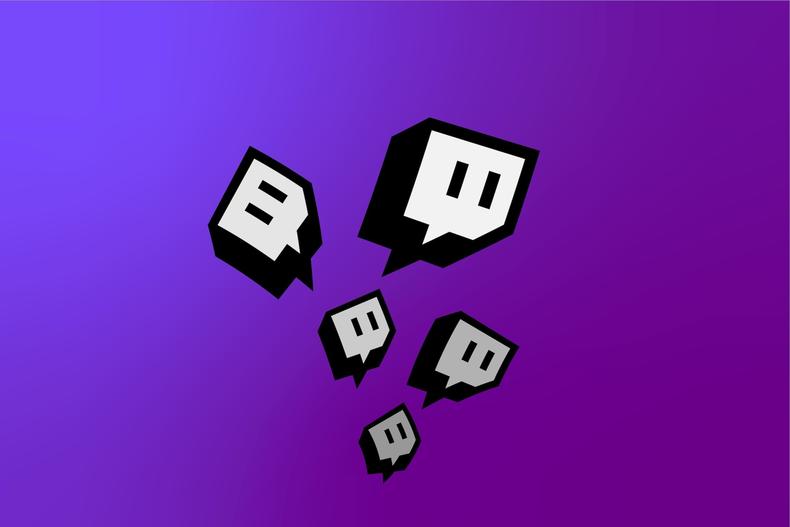 BrKh Dsign/Shutterstock
Consider the following questions to decide if marketing to Twitch audiences is right for your brand.
Are you targeting millennials or Gen Zers?

Is your audience into gaming?

Does your brand offer a product or service that can help teach your viewers something?

Can you use digital events such as interviews, festivals, and tournaments to promote your brand?
If the answer to these questions is yes, then using Twitch to target your audiences might lead to successful marketing campaigns. Still, since Twitch demographics are constantly shifting, you might be able to connect with the right audience in an older demographic more interested in how-to videos and media from their era than "Counter-Strike" gameplay. It's all a matter of leaning in to whatever your target demographic finds fascinating.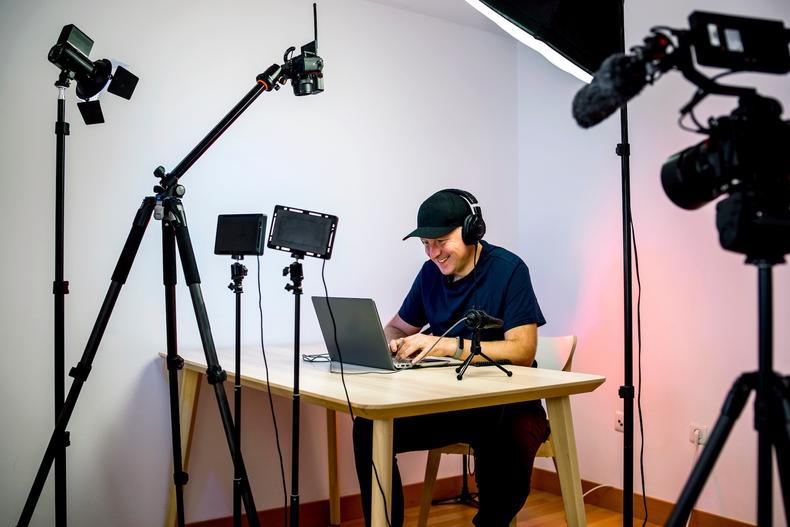 Sopotnicki/Shutterstock
Twitch advertising can take place in the form of:
Influencer partnerships:

Because Twitch audiences highly value authenticity, successful advertising campaigns capitalize on the

streamer/viewer relationship

. Studies indicate that streamer personality has a stronger marketing impact than stream subject, meaning that the right influencer partnership is the best way to garner user interest in your brand.

Sponsored streams:

These streams include brand names in their titles.

Sponsored channels:

Channels sponsored by brands showcase brand names on home page tiles.

Channel points:

This customizable rewards program is available to Twitch partners and affiliates. Channel points allow you to give members perks and benefits that are usually reserved for subscribers, such as

emotes and color options in the chat.

Brand placement:

Streamers can mention your brand as part of their organic discussion, engage with your products (such as eating a snack item or using a hair product), or simply show products in view of the camera.

Twitch chat:

Broadcasters can bring up your brand through the Twitch messenger and respond to viewer questions about it.

Branded emotes:

Brands can pay to have a Twitch chat emote created for them. For example, the "DoritoChip" branded emote was used over 17 thousand times a day during the snack food company's branded emote campaign.

Extensions:

Twitch channel extensions include branded active game overlays on top of your stream, countdown displays, and live sound alerts.

Branded channels:

Finally, brands can create their own channels and post streams to reach their audiences. For example, Wendy's uses their Twitch channel to stream popular games to the tune of 113 thousand followers and potential consumers.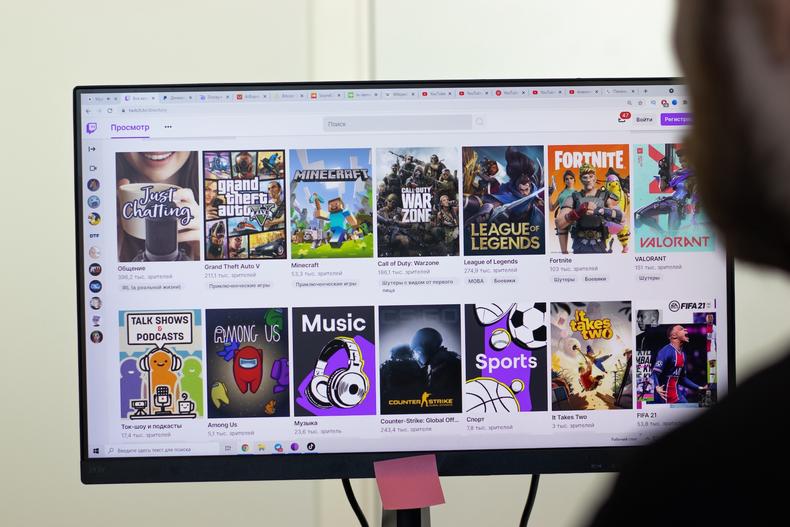 Sopotnicki/Shutterstock
If you're trying to build an audience base for your brand on Twitch, lean in to the human interaction element, focus on building a community while you entertain and educate your audience, and follow these tips to keep users on your channel.
Find your niche:

What problems does your target audience have that you'd be able to solve via an informative channel?

Are you able to leverage a network of experts and have interesting conversations? Do you have a product that ties into a larger community you can find on Twitch? Look on the platform for other users discussing the same topics you're interested in pursuing, and assess what's successful and what can be improved. Once you understand the current landscape, you can better serve your growing community.

Brand your channel:

Make it clear from the get-go what your channel offers. Set a profile picture and bio that reflects your brand, what you do, and what you stand for. Create a trailer introducing your brand to potential followers, and upload a personalized channel or video player banner.

Be consistent:

Consistency in content and timing will keep viewers coming back. Set your Stream Schedule to let viewers know what kind of content they can expect from you that week, and when. Your viewers should have a general idea of what to expect when they visit your channel; this expectation will keep them coming back.

Use helpful resources:

The

Twitch Creator Camp

has practical tips and information on how to build an audience and create community. You can also use Twitch-specific analytics tools such as

TwitchTracker

and

SullyGnome

for detailed information about the best times to livestream, audience demographics, and competitor analysis.

Interact with your audience regularly:

It helps to greet recurring viewers, answer questions, and chat with your audience. Acknowledge as many people as you can; giving viewers attention can go a long way. If the chat slows down, you can pick a universal topic like TV, food, or games. Ask what your viewers have been interested in lately, and create an ongoing dialogue from their responses. Once you've established a regular viewer base, you can further pull in your audience by using Twitch's native engagement features.

Once your unique offering has attracted viewers, then you can start to understand your Twitch audience. Talk to them, help them feel welcome, and give them a reason to come back. Then you can start to really cultivate a dynamic community.
Best of luck—and happy streaming.