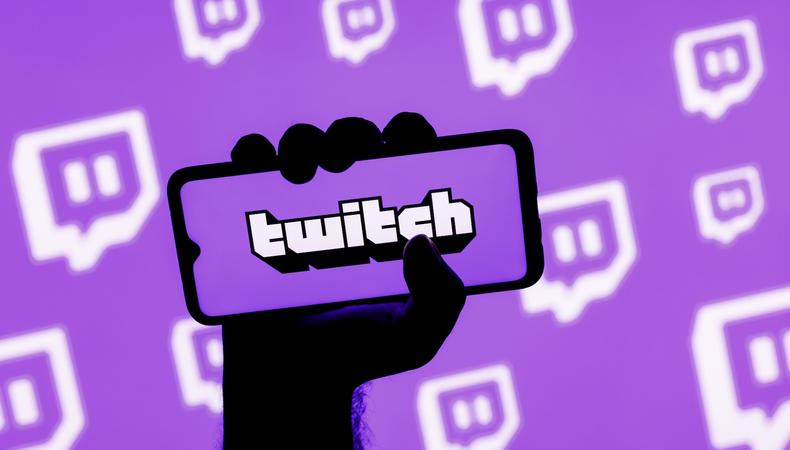 Twitch is a gaming and entertainment platform that opens up a world of marketing possibilities thanks to its uniquely engaged audience and livestream content. The app started as a livestreaming service for gamers and the esports community. Eleven years later, Twitch has grown to more than 9 million channels that go beyond video game content and include livestream cooking shows, DIY videos, and more.
To be effective at marketing on Twitch, you must consider your goals and audience. According to Influencer Marketing Hub, the majority of Twitch users are young, male gamers. So if your company's product line is primarily aimed at older female consumers, Twitch marketing might not make sense for you. You will have the most success advertising on Twitch if you can organically tap into your brand's target audience.
Your Twitch media kit should include a multi-pronged strategy focused on community engagement, influencer marketing, and ads.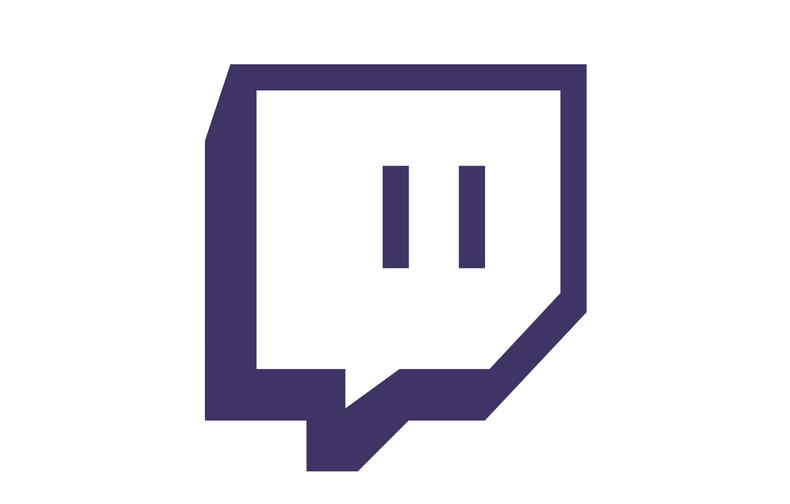 Sergei Elagin/Shutterstock
Twitch functions as a set of interlinked communities that connect around a specific topic or interest. The most successful channels livestream entertaining and educational content that encourages viewers to engage with streamers in a live chat room.
According to Twitch Metrics, the top 15 most popular Twitch channels are individual streamers, not corporations. (In contrast, many of the top 20 most followed Facebook accounts are agencies or businesses.) Community is at the heart of the platform, and the Twitch community responds well to organic, authentic content. For example, "father, husband, and gamer" DrLupo has more than 4 million followers on Twitch. His caring personality and willingness to discuss his personal life with viewers have made him a popular streamer on the platform.
Influencer Marketing Hub writes: "While Twitch users don't want to be advertised to directly, they'll accept learning about products from their favorite streamers because it feels personal. And people trust people so much more than they trust businesses." To reach users on a personal level and engender trust in your brand, you must commit to being an active member of the community.
RELATED: How to Create High-Impact Brand Content That Engages Your Audience
Inauthentic marketing does not perform well on Twitch. The fast food chain Wendy's provides a cautionary tale: Its Twitch ad campaign included a "Never Stop Gaming" menu and an official branded Twitch channel. However, the company stopped engaging with the community after the initial promotion, and the channel soon fell out of use.
Since the Twitch community values personal engagement over traditional corporate advertising, one of the best ways to market on the platform is by hiring influencers.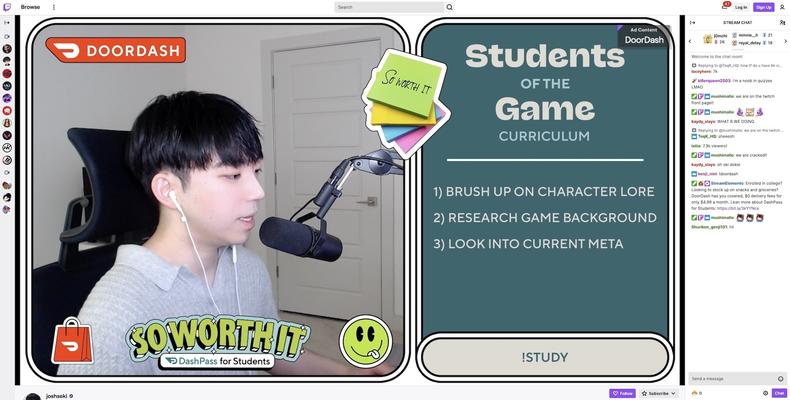 joshseki/Twitch
Influencers
Your Twitch strategy should include influencer marketing. Since Twitch subscribers are very loyal to their favorite channels, working with Twitch influencers gives you access to their unique fan base.
Choosing the right influencer is key. As Hootsuite explains, partnering with a Twitch influencer who reflects your brand goals and values can be the difference between an effective ad campaign and an ineffective one. Take your time and research potential influencers who can help you meet your marketing goals.
For example, fast food restaurant KFC partnered with streamer DrLupo to create a high-performing Twitch influencer collaboration. DrLupo livestreamed while playing a game famous for its catchphrase "Winner, winner, chicken dinner," and he encouraged viewers to enter a KFC promotion by engaging in the chat function. KFC's sharp marketing strategy prioritized interaction with DrLupo's fan base and ensured a successful ad campaign.
Ads
Twitch offers a robust advertising infrastructure. Traditional ad options include full-screen videos, homepage headliners, and mobile videos. Each ad has a different look, purpose, and specification. For maximum success, choose the ad type that best aligns with your advertising goals.
Ad views vary depending on how users access the site. Mobile and desktop users see unique ads, and content differs if users are looking at the homepage or clicking into a stream. When creating Twitch ads, make sure the content is authentic to the stream or channel hosting the promotion.
Branded channels
Another way to market your business is by creating a branded channel to livestream content, engage with the Twitch community, and increase brand awareness. Some of the most notable branded channels are Monster Energy, Red Bull, Doritos, Electronic Arts, and Ubisoft. Your channel should use the same recognizable business name as your other social media pages so that it's clear what it represents.
When creating content for your branded channel, remember that Twitch users want to be entertained. Whether that comes in the form of amusing, educational, or inspirational content is up to you. Engage your audience by actively making community connections, providing helpful information on your brand and industry, or offering can't-miss deals and discounts. These elements will make your channel—and your brand—stand out.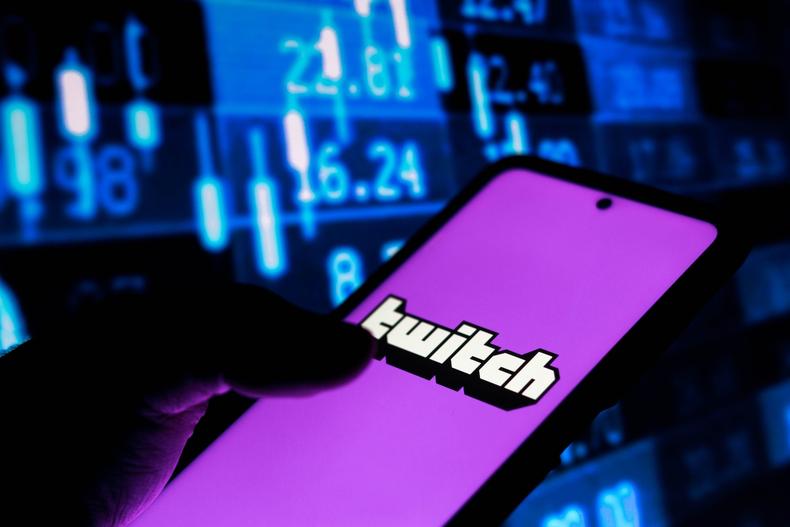 rafapress/Shutterstock
To be effective at marketing on Twitch, you need to create quality streams, get those streams noticed, and keep track of your success in meeting your goals. Here is a suite of popular, highly rated tools that will help you get started.
Streaming and design tools
Livestream recording services like Streamlabs and OBS Studio help you capture and mix multi-source audio and video, filter out unwanted noise, and transition seamlessly between scenes. Some brands turn to freelance artist collaboration sites such as Upwork and Fiverr, or use design apps such as Placeit and Strexm, to create memorable stickers and banners for their livestreams.
Social media tools
Use social media cross-platform and integration tools to help attract viewers to your Twitch channel. For example, Rep. Alexandria Ocasio-Cortez posted a link to her Twitch stream on her verified Twitter account, resulting in one of the biggest Twitch debuts of all time.
It's also helpful to integrate your Twitch account with your other social media profiles using tools such as Hootsuite or SocialPilot. These services automate cross-platform functions to keep you updated about new followers, messages, and livestreams.
Analytics tools
Twitch provides its streamers with its Creator Camp analytics tool for information on performance and revenue data. It also shares audience insights such as time spent watching your stream, other channels followed, and demographic information. Data-driven analytics sites TwitchTracker and TwitchMetrics also provide statistics about top streams, follower behavior, and similar channels.
Applying these tools will help you increase your brand's visibility and gain valuable insights about your audience.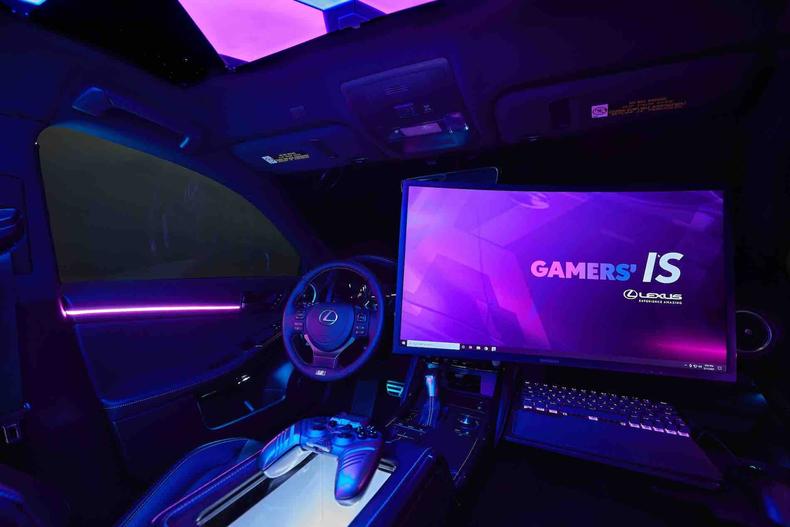 Courtesy Lexus
Many brands have been successful in marketing their goods and services and growing their audience on Twitch. Here are a few of the most notable examples in recent years.
Lexus
The luxury car maker teamed up with the popular gaming streamer Fuslie in an "All In" Twitch campaign. More than 23,000 users voted on modifications and customizations to the 2021 Lexus IS sedan. The new model ended up as the ultimate gaming vehicle, with gaming consoles and a 3D-printed controller installed inside the car.
Uber Eats
Food delivery app Uber Eats partnered with influencer Tyler "Ninja" Blevins to offer subscribers a 25% off coupon. The promotion was so successful it only lasted one day before all the discounts had been claimed.
Ubisoft
Video game production house Ubisoft partnered with streamer Lirik to promote its games. Lirik livestreamed playing the company's newest game to more than 15,000 viewers.
The Hershey Company
The candy company reached out to Twitch audiences when debuting the new Reese's Pieces chocolate bar. The company partnered with multiple influencers, including Ninja and DrLupo, to run livestreams while tasting the new treat.
These campaigns all demonstrate the sway that Twitch streamers hold with their subscribers. An effective Twitch marketing campaign is as easy as having a solid product or service and a livestreamer who believes in that product or service.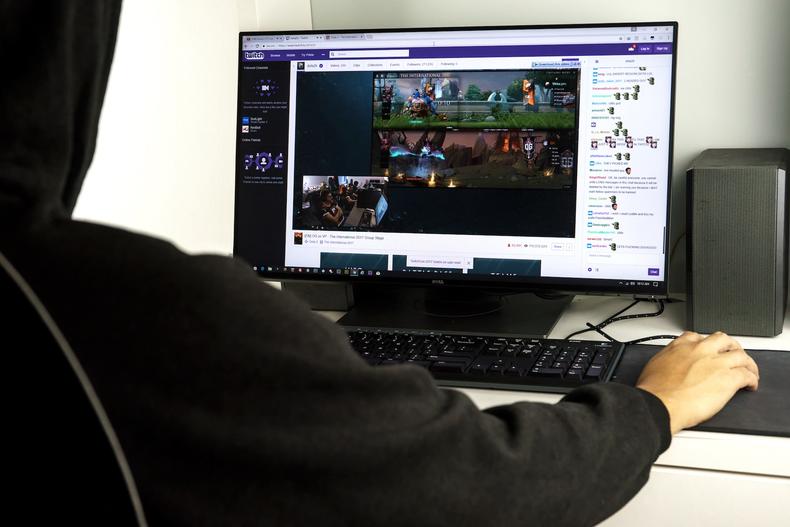 Jasni/Shutterstock
If you are ready to tap into the Twitch audience, start with basic research. Who is your target audience? What livestreamers feel right for your brand? How are similar companies in your industry using Twitch for marketing? How will your brand use your new channel? What livestreams are your audiences interested in? How do you plan on reaching your audience?
Once you have an idea of the answers to these questions, jump right in. You won't win on Twitch by watching from the sidelines. The app's biggest success stories come from brands that came in prepared and weren't afraid to join the Twitch community.
To be effective in the livestreaming era, you need to be an authentic, engaged, entertaining member of the community. When marketing on Twitch, make sure that you understand your audience and can offer them something that will improve their lives.