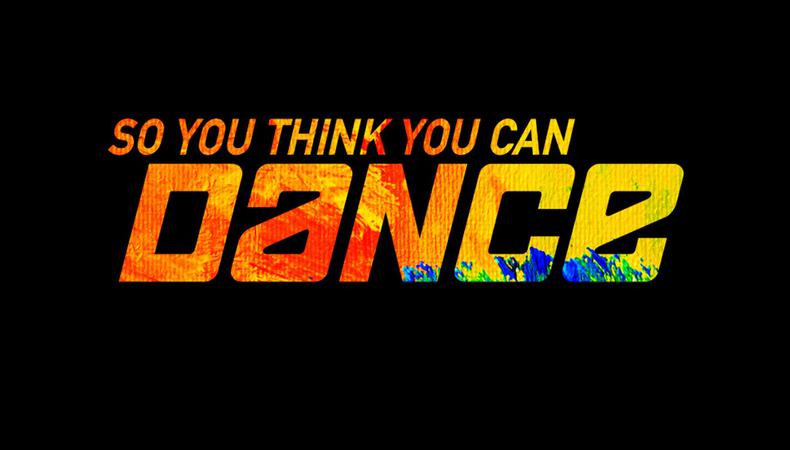 Over the course of 16 seasons, Fox's smash hit talent competition show, "So You Think You Can Dance," has dazzled viewers in its high-energy, acrobatic, intimate search for "America's favorite dancer." But with the emergence of COVID-19 and its safety guidelines, the future of the series—which was renewed for a 17th season in Feb.—is been up in the air.
As of June 2020, a rep from the network announced that production will not move forward: "We were looking forward to its return this summer, we cannot meet the standards we've set for viewers and contestants in light of the show's unique format, intricate production schedule, and limited time." While other competition shows—like "American Idol" and "The Voice" —have been able to persist under social-distancing measures, "So You Think You Can Dance" close contact between dance partners, all of whom aim to master a variety of genres, such as classical, ballroom, hip-hop, contemporary, street, club, musical theater, and jazz. Competing in a series of high-stakes challenges over the course of many rounds—solo, duet, group performances, eliminations—in front of a live audience, a winner is crowned through viewer voting and awarded $250,000, a cover article in "Dance Spirit," and a dance-oriented gig.
"So You Think You Can Dance" was created by Simon Fuller and Nigel Lythgoe, the minds behind "American Idol." The first season debuted in July 2005 and was renewed for a 17th season on Feb. 20, 2020.
Live auditions for "So You Think You Can Dance" were supposed to take place in Miami, New York, and Los Angeles beginning in March, but were postponed due to COVID-19. These auditions have previously been open to any and all dancers between the ages of 18 and 30 (except for Season 13, which welcomed a younger batch of auditioners between the ages of eight and 14) and required that the performers showcased a solo/duet/group routine in front of a panel of dance experts.
As a result of the cancellation, at-home virtual auditions were opened later that same month, with video submissions accepted up until March 22. From those auditions, 60 budding competitors were sent choreographed dance routines to learn, film themselves performing, and submit within 48 hours. However, because the preliminary process was cut short, it's unknown at this time whether or not next season's competitors will be selected from these submissions, a fresh slate, or a combination of both.
The show's casting page for Season 17—which remains linked on the official Instagram page—is no longer available to view, although the Twitter page has a link to SYTYCD's website. Be sure to keep track of these pages for any future updates on upcoming auditions or announcements pertaining to Season 17.
Although there has been no official announcement regarding the status of returning names, it is expected that the next season's principal players will be:
Cat Deeley (host)

Nigel Lythgoe (judge)

Mary Murphy (judge)

Laurieann Gibson (judge)
Because "So You Think You Can Dance" is a show that mines dance talent from around the country, with auditions held at large venues across major cities, there is not one primary casting representative. For each season, casting is conducted by teams of CDs, coordinators, producers, and assistants; for 15 episodes of Season 14, Kat Erangey served as a primary caster and for 14 episodes of Season 7, talent producer Steven Schillaci was at the helm. Much like other talent competition shows, the preliminary auditions take place well before we see anything on TV and potential contestants go through multiple rounds of callbacks.
"When we first see them, they only get 30 seconds, and it doesn't matter what kind of dancer you are—Latin dancer, ballet, tap, it won't matter—you're going to have to show us your stuff," said Murphy. "If we like you in those first 30 seconds, then we call you back to see what you do to your own [choice of] music. The good news is [we] don't change [our] song, so the first 75 kids who are brought into the room all hear it, as we bring 10 up on the stage at a time. Sometimes people don't even make it through the first line of producers to see us."
Season 11 contestant Angelina Granitz knows just how exciting and nerve-wracking the auditions are. "The call line had circled around the building. I stood in line for three hours, in 35-degree weather, [in Georgia] until the staff finally let us in. From there, we grabbed our audition numbers and filed into groups of our represented dance styles. I was categorized as a contemporary dancer. After the organization of our groups, we were called onto the stage in groups of 10. At our first audition, we had to improvise to the given music, one by one.
"When the music started in my group, I was number six in the line to perform…. I danced in a state of fog….[executive producer] Jeff [Thacker]" walked down the line of dancers, handing out yellow slips to signal an auditioner's advancement to the next round of tryouts. From that point, Granitz proceeded to the next stage, which she referred to as "the pre-screening adventures of interviews, back shots, funny shots, and dancing shots." It's important to note that as much as it's centered on dancing, the show's producers and judges are searching for someone who has both talent and emotional and/or heartwarming life stories.
In regards to the preliminary auditions, both live and online submissions, Thacker, while at the Los Angeles auditions for Season 15, noted, "I look at every single video, I mean I think I've looked at just under 3,000 videos. From there, we grade them and invite them here so they know they're not wasting their time. They're gonna be seen by me. But we still have walk-ins, people who show up at the door…. We're not looking for anybody we've had before. We're not looking for...last year's winner. We're looking for brand new, fresh talent."
Show yourself through dance: "Whatever that star quality is that you have, you have to bring it every single time, whether a million people are watching you or 50 people are watching you," Season 12 judge Jason Derulo said. "Treat it like a regular audition."
Lythgoe seconded that notion, saying, "Nobody is the same, so you really have to bring yourself...I believe we've all got that little light inside us, and you've just got to find that button and turn it on."
Prepare, prepare, prepare: "You have to go in knowing your material," Derulo said."The more you know your material, the more you're comfortable with it and the less nervous you'll be."
Similarly, Backstage Expert and movement coach Erika Shannon encouraged dance auditioners to be as prepared as possible even if things aren't certain."Even if you don't know what the choreography is going to be, if you're going to a dance call, there is no reason why your body can't be warmed up, your mind can't be centered, so before you audition, be sure to put your phone away, get into your body, stretch, warm yourself up, and be prepared...and also eat! Don't go to an audition with no food in your stomach because you will not be able to retain choreography or direction."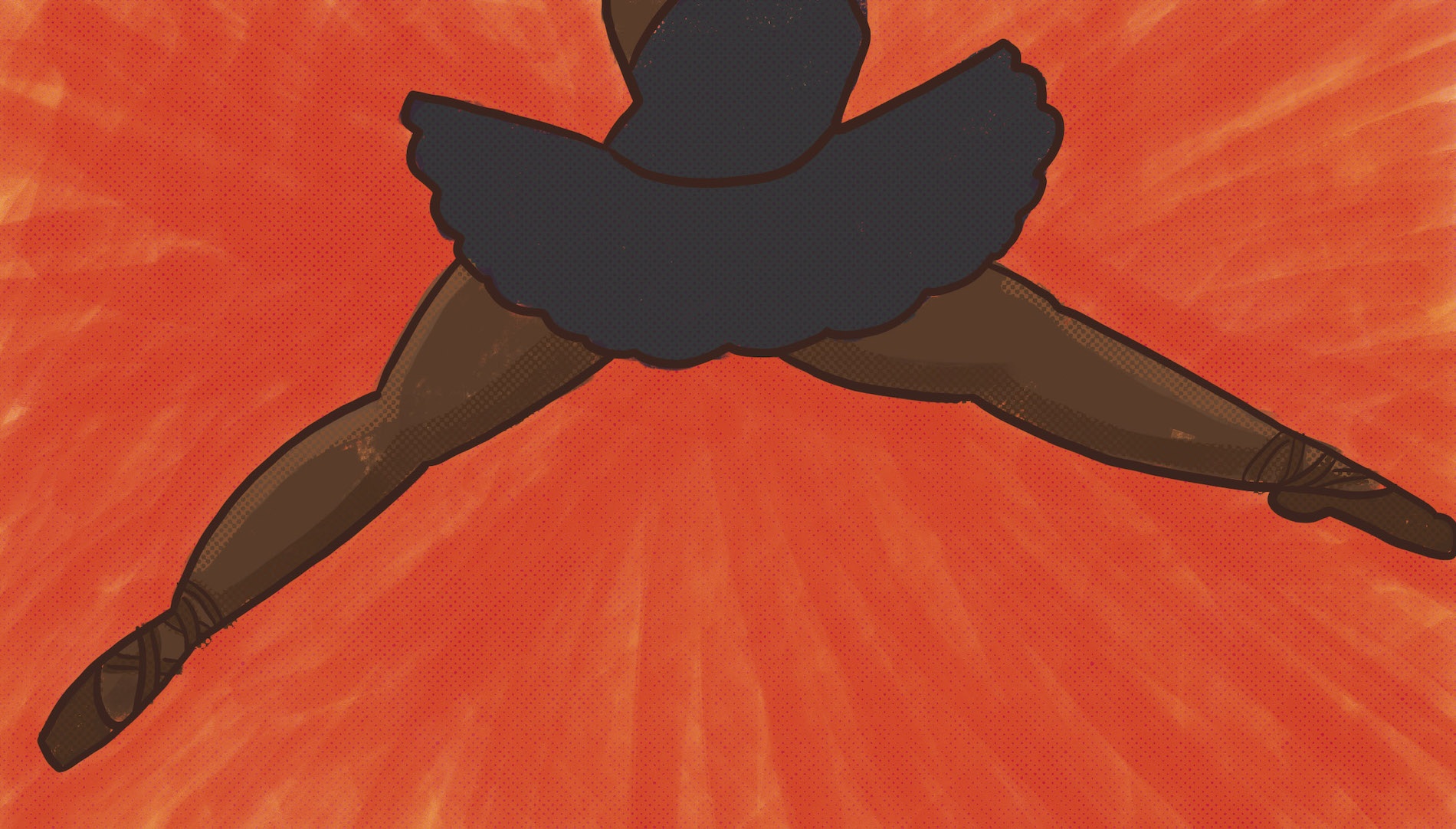 How to Become a Dancer
Don't bury the lede: "The absolute biggest tip I can share is that if you have any great signature moves, don't mess about, get to it," says Murphy. "It's too often that dancers keep padding a routine with hardly anything, and then all of a sudden they have this fabulous move towards the end. A lot of times we will cut you off, so we never even get to see that move. We usually make up our minds in less than 30 seconds about whether we want to see you come back or not."
Appearances matter: Murphy noted that if dancers are "not well groomed, if they look a mess, it starts giving us a picture of what they really feel about themselves…They need to walk on that stage with all the confidence in the world, because if they don't, I'm not going to be very confident in them, either."
Be patient and strong: "The audition process is definitely grueling and long, it's a big waiting game, [and] you're constantly proving yourself and showing that you deserve to be on the show, which is stressful, but at the same time, hopefully it's all worth it," said Season 10 contestant Evan DeBenedetto.
Persevere no matter what: "For dancers that give up when they hear a no, the commercial industry is 90% no's," said Season 10 contestant Cole Mills. "So I think this show serves up a little bit of reality. It's a reality TV show but it's real: you're not going to get 'yes' all the time."
You can't be afraid to get vulnerable: Melanie Moore, the show's Season 8 winner-turned-Broadway star said, "I've watched my audition for 'So You Think You Can Dance' a couple of times and it's so difficult to watch! They screen you a couple of times, and they had talked to me a lot about my dad. I'm a crier, so I was already on the verge of crying. They literally make you the most uncomfortable possible before you get in front of those judges. It's a wonder I didn't have a nervous breakdown! I was terrified."
The audition process for "So You Think You Can Dance" is currently at a standstill, both in terms of Season 17 and future seasons. Visit the show's website and follow its socials (Twitter, Instagram) for any new announcements that come up, and also be sure to check in on Backstage for updates and related audition opportunities!