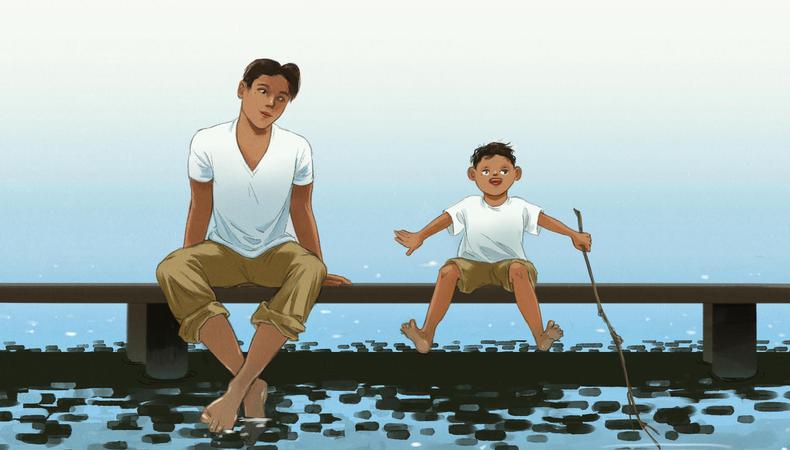 Hey, parents: Whether your kid or teen actor is just starting out or is already a steadily working actor, this pilot season is a great time to make a checklist to be sure you're appropriately involved and guiding their journey in a healthy and productive way. Better yet, it's a good time to gauge if you're taking the steps that will ultimately get them booking more work!
READ: A Step-by-Step Guide on How Your Favorite TV Series Get Cast
Keep their headshots, résumé, and reel up to date.
You'd think this was a given, but you'd be surprised to hear how many submissions I receive from kids who have outgrown their photos. Unfortunately for your wallet, kids' looks change every six months, and you've got to be financially prepared for their materials to be accurate. Don't have a reel? Film your child doing a scene that you found online.
Learn a scene a day.
The brain is a muscle that needs to be stimulated and exercised every day, just like going to the gym. Have your child learn a new scene each day to help get their brain in the practice of learning lines easily. The more they do it, the easier it will become.
Keep a daily journal of meetings and auditions.
I suggest this to all of my coaching clients and students in my classes. When things get busy (hello, pilot season!) it's good to have a record of all your auditions so that you can refer back to them for callbacks. Be as detailed as you possibly can, down to how you wore your hair, how you dressed, the feedback and adjustments you received, and the people in the room. This will also help if you change your representation; you will be able to give a very detailed list of the casting offices that bring you in consistently, along with those offices where you need an introduction. I go into more detail in my article on how keeping a diary can help you book a job.
READ: How Child Actors Can Get Cast in Commercials
Remember: It's a numbers game.
If you could only see how many submissions we get for each role on a project, your head would spin. From the thousands of submissions my office looks through, we choose who will come in to audition. Especially with kids, we may see hundreds in each city. If your child has the opportunity to audition, they have already won—just think of the thousands who didn't have that chance.
Nourish your child's imagination.
At its core, acting is about accessing your imagination and inner child. Depending on their age, kids should have no problem with that. But as they navigate puberty, their ego starts forming and walls get thrown up. As they get older, kids would sooner shrivel up and die than be embarrassed by being seen as silly and "not cool." Encourage your child to remember the essence of who they were when they were younger and to remember that acting is meant to be fun and full of discovery.
Make sure they have balance in their lives.
These days, we're taught to be working on our careers 24/7. We have to remember that our kids are just that—kids. The audition and working process should not take over their lives. No family should be expecting their child to earn enough money for them to live on. Check in with them often to see if they are still wildly enthusiastic about acting and all that comes with it.
Join support groups for parents of kid actors to learn more about the day-to-day and be mindful of scams.
Don't be alone on this journey as the parent of a child actor. Join the community online and your resources will multiply. Online groups like Professional Actors Resource Forum and Biz Parentz will keep you informed of possible scams and offer helpful insight into auditions.
Be ready for the long haul.
As the title suggests, this is a marathon, not a sprint. Pace yourselves!
This story originally appeared in the Feb. 13 issue of Backstage Magazine. Subscribe here.