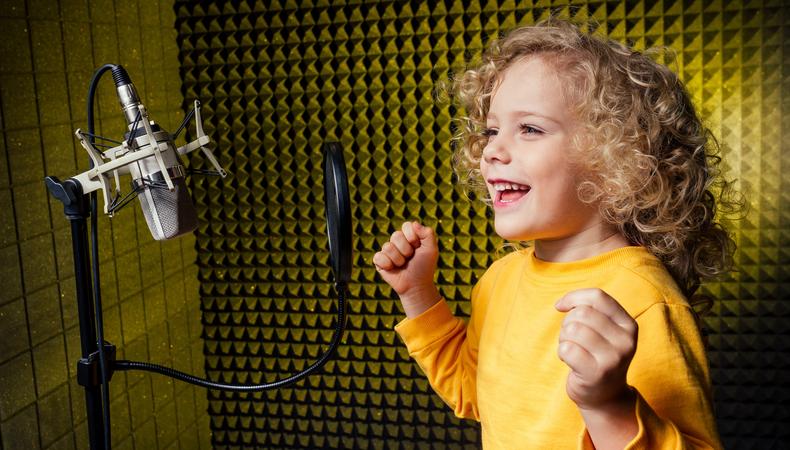 In the competitive world of voiceover, it can be extremely helpful to have a strong agent relationship to help you navigate the business and present opportunities. But how do you go about securing a voiceover agent for your child actor? Here are some key points to keep in mind.
Are you ready?
The prospect of partnering with a voiceover agent is exciting and you may be anxious to take this step for your child. However, before doing so, ask yourself these questions to be sure you are ready!
1. If you received a voiceover audition today, do you have the know-how and equipment to record the audition?
Be sure you know how to record and edit quality sounding audio so you may represent your child, and the agent, in the best light possible to those casting or the end client.
2. Has your child had voiceover training?
Coaching is key to developing your child's voiceover career. Make sure you've invested in specific voiceover training before approaching an agent. The skills will make your child a more valuable part of a roster, improve auditions, and lend credibility to your child's portfolio, especially if she doesn't have extensive voiceover credits.
3. Do you have a voiceover demo?
Having a professionally produced demo is a critical marketing tool useful for pitching a voiceover agent. Invest in a demo after coaching and work with a professional—no home "produced" demos! Demos should accurately represent your child's current sound (young voices change quickly!) and should showcase a range of delivery styles. Also, your genre of demo should match your targeted agent. For example, if you're trying to secure an agent that works primarily in commercials, you need a commercial demo. If you're aiming to pursue animation, a character animation demo is best suited, and so on.
Timing is everything!
As with everything in life, timing makes a difference! If you submit to a voiceover agent and don't get accepted, there is typically a six month or even a year waiting period before you may resubmit so do your best to approach the agency at a receptive time. It can be helpful to call your desired agency in advance of submission and ask if they are currently accepting new child voiceover talent. They may accept talent year-round or they may only consider new talent during open call periods.
Location, location, location!
It's possible to have more than one voiceover agent as long as you don't overlap location and have more than one agent in the same market. Although you may think of approaching voiceover representation only in your geographic area, if your market is not a major hub for voiceover work, don't let location be an obstacle for you. Many voiceover specific agencies have talent on their rosters from all locations. As long as you have quality home recording or convenient access to a professional studio arrangement, you can submit to voiceover agents across the country and even internationally.
Do your homework.
Before approaching a potential voiceover agent, be sure to do your research on their agency. Visit their website, IMDb, and social media pages. Get an idea of the spectrum of talent they already represent and the types of voiceover jobs they book. Do you bring something new to the table? Or do they already represent many child voice talent in the exact same age range and demographic? Consider submitting to agencies where your talent offers something unique and beneficial to their roster. Being more strategic and targeted in your submission strategy can increase your chances of securing representation.
Referrals can help.
Although not a guarantee (nothing in this business is, right?) having a professional referral such as a voiceover coach or client when approaching a voiceover agent can be helpful as a part of an agency's overall decision-making process.
Pay attention to details.
When submitting to a voiceover agent, be sure—and then doubly sure—that you are following submission instructions precisely. These are typically found via the agent's website. If you're not submitting via a website, and are sending an email via an industry referral perhaps, be sure your email is professional, concise, and includes pertinent details like your child's vocal demographic, your availability and recording capabilities, and a voice demo in MP3 format.
Lastly...
Partnering with a great voiceover agent can be an excellent step in furthering your child's voiceover career. Be patient. Be prepared. Take your time to find the right fit. If your child is not accepted onto a particular roster with your first submission, don't give up. Keep working. Keep researching. Keep trying. Eventually, you'll find the right fit for you and your child's voiceover goals.
The views expressed in this article are solely that of the individual(s) providing them,
and do not necessarily reflect the opinions of Backstage or its staff.