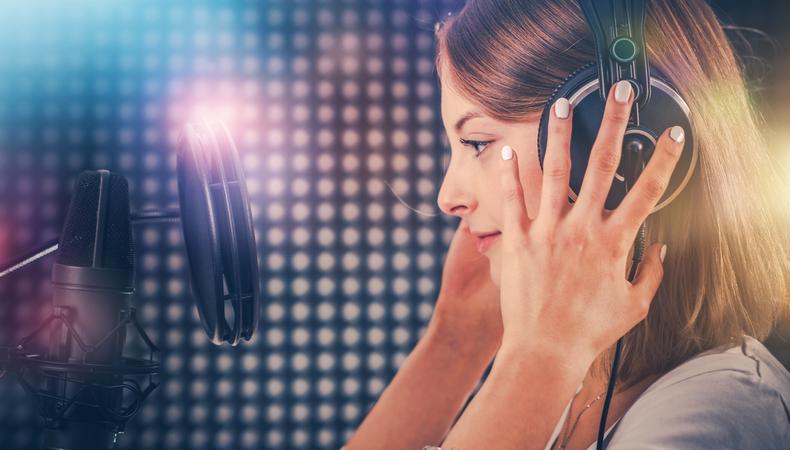 Having a compelling and versatile voice is only the first step to successfully auditioning for a voice acting role. You also need to know how to find gigs, garner interest from a casting director, and crush the audition to get your voiceover career going. From demo submissions to in-person performances, this guide will help you understand the voice actor audition process.
barddim/Shutterstock
The bumbling squeaks of a beloved cartoon character, the soothing eloquence of nature documentary narration, and the gravelly bravado of an action-adventure video game—these are all the magic work of the voiceover actor. Recordings are usually conducted in a professional recording studio, a home studio, or even with a voiceover recording app.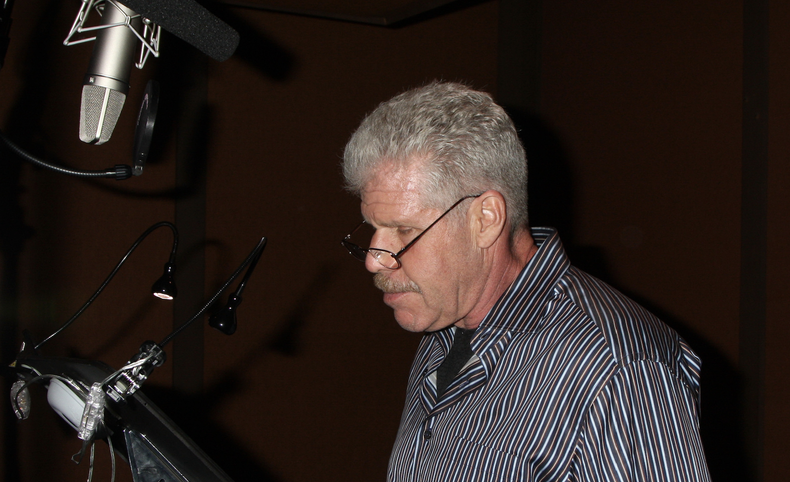 Ron Perlman at the recording of voiceovers for "The Littlest Angel" Credit: Kathy Hutchins/Shutterstock
Voiceover actors can audition for professional audio projects across multiple genres, including:
Commercials
Animation
Audiobooks
Video games
GPS and virtual assistants
Corporate and educational videos
Health and wellness videos
Documentaries
Announcements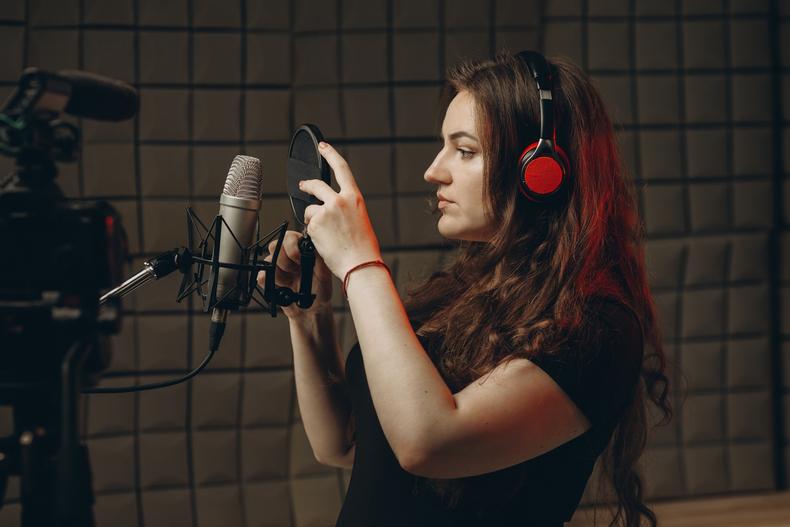 Dmytro Sheremeta/Shutterstock
All voiceover casting begins with a proper demo in order to help determine the type and style of talent they feel best resonates. Much like headshots and reels, it's nearly impossible to get cast without voiceover demos that define you as a professional.
The voiceover demo is a brief (one- to two-minute) edited collection of your best voiceover work that shows your specific talents and range. You can send your voiceover demo reel to producers, casting directors, and talent agents so they can see who you are and what you do best. It's how you initially establish your professional aesthetic and secure representation with the agents. It's also how casting determines your credibility.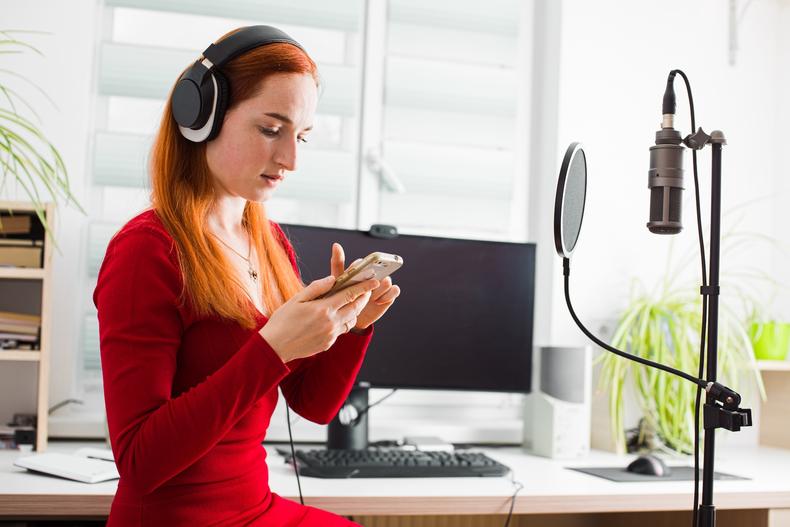 Sunflower Light Pro/Shutterstock
1. Pre-audition
Before you land an audition, you need to highlight your talents by creating and submitting a demo reel, marketing yourself, signing up for online voiceover casting call databases, and reaching out to talent agencies.
2. Audition
So you landed an audition for voice acting—congratulations. Still, performing at an audition is a beast of its own, and nailing an audition is even more challenging.
Your audition is likely going to be performed remotely, either live over a video call or pre-recorded. If streaming or recording from home, be sure that you have a strong, reliable internet connection and that you sound-treat your room ahead of time. Unwanted noises and echoes can ruin an otherwise stellar voiceover performance. At the very least, you should record or stream from a small space (like a closet) filled with soundproofing materials (like clothing). You should also have audio equipment including a computer, studio headphones, and professional microphone.

It's rare to be invited to a live voice acting audition; if you are, it's probably after you sent in a self-taped audition or the casting team liked what they saw in your demo reel. Casting directors and producers sift through hundreds of self-tapes before finding the group of talent they're most interested in casting. After narrowing down the initial search to their final selects, they may hold live auditions. Beyond that, you'll likely only audition live if the project requires especially tight non-disclosures. You may be called into a local recording studio to audition given this scenario.

Whether remote or live, these tips will guide you through your next voice actor audition.
Remember that voice acting is acting: You must be adept at acting to succeed as a voice actor. Take time to study the fundamentals of the craft such as characterization, tension, and emphasis. Enroll in online classes, attend acting school, or get a certificate from programs offered by institutions such as New York Film Academy, Temple University, and VoiceOver LA.
Prepare: Start studying the script or sides as soon as you get them. The best voiceover auditions should make auditors feel like they're in the room with the character. Consider different elements about your delivery such as tone, inflection, accents, and emotion, and prepare the part ahead of time.
Warm up: Since voiceover work relies on the quality of your voice, be sure that your vocal cords are prepared. Do your favorite elocution exercises: perform vocal glides, blow raspberries, and do face stretches. It might feel silly, but it can make the difference between landing the part and being ghosted.
Hydrate: Drink several glasses of water in the hours leading up to your audition to ensure your vocal cords are properly lubricated. Avoid caffeine and alcohol, which can dry out your throat. You should also bring a water bottle with you to the audition or recording session—just be careful not to spill it.
Follow instructions: Although it can be tempting to go off-book to demonstrate your improvisational skills, casting directors want to work with people they know can take directions. Be creative with your part by immersing yourself in the character and crafting their unique vocal patterns, but stay within the parameters provided by the text and notes.
3. Post-audition
After the audition, try to release it as much as possible. Continue practicing and applying to other gigs.
Don't expect a callback: Callbacks are an anomaly when it comes to voiceover work. Generally, you either book the job or you don't. Like on-camera auditions, you may hear back within a few hours if you nailed it—or, depending on the project, it may be months before you're officially hired. On average, though, you should hear back within a day or two, and only if you booked it.
…or feedback: You likely won't be offered feedback, so keep your agent or voice acting coach in the loop so they can offer advice.
Learn from the experience: After a week or two, when your audition nerves have finally passed, consider areas for improvement. It can help to think of auditions as practice; even if you don't land the part, auditions are worthwhile just for the learning experience.
Concentrate on bringing your best to your work and auditions, and the next voiceover part may be yours.