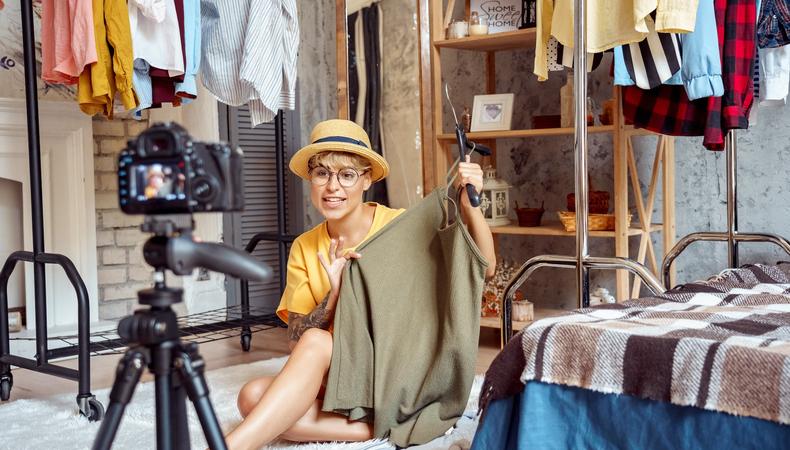 Let's be honest, being in the entertainment industry can be tough on your wallet. While big stars make good money, most people in the industry aren't as lucky. If acting is your passion, you'll likely need a side hustle to earn a steady income.
Read on to learn how starting a side hustle will help you get ahead and balance your finances.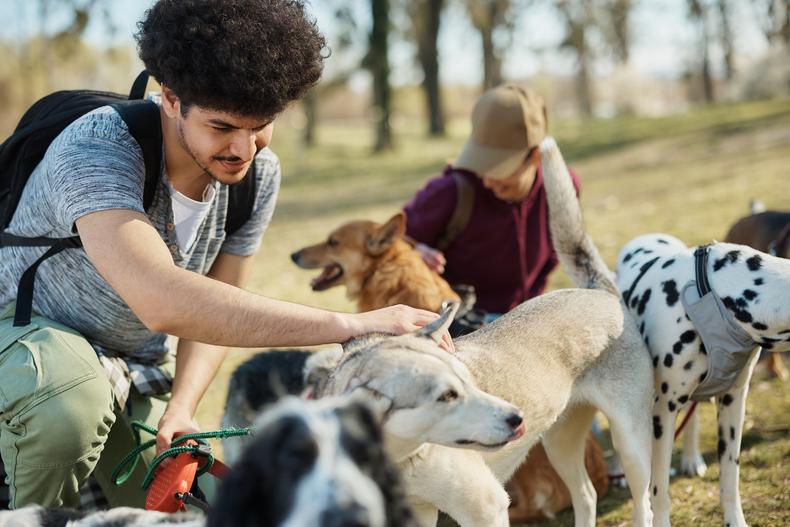 Drazen Zigic/Shutterstock
A side hustle is a job you pick up in addition to your full-time pursuit in order to earn supplemental income. It can be anything from selling artisanal candles to teaching dance to being a freelance graphic designer.
While it's basically a tradition for actors, artists, and creators to supplement their income while developing their careers, it's also extremely common. As of 2023, one in three Americans have side hustles.
So what's a good side hustle? With the booming gig economy, you have more options than ever for boosting your income.
Some of the more common and popular options include:
Freelance creator:

Whether it's writing, designing, or photography, there are near-unlimited opportunities to flex your creativity for cash.

Rideshare driver:

If you have a car and a valid driver's license, signing up to be a rideshare driver is a solid option.

Tutor:

Teach the next generation of learners your favorite subject.

Temp worker:

Retail and hospitality businesses often hire seasonal or temp workers to help throughout the year when business picks up.

Petsitter:

Perfect for animal lovers!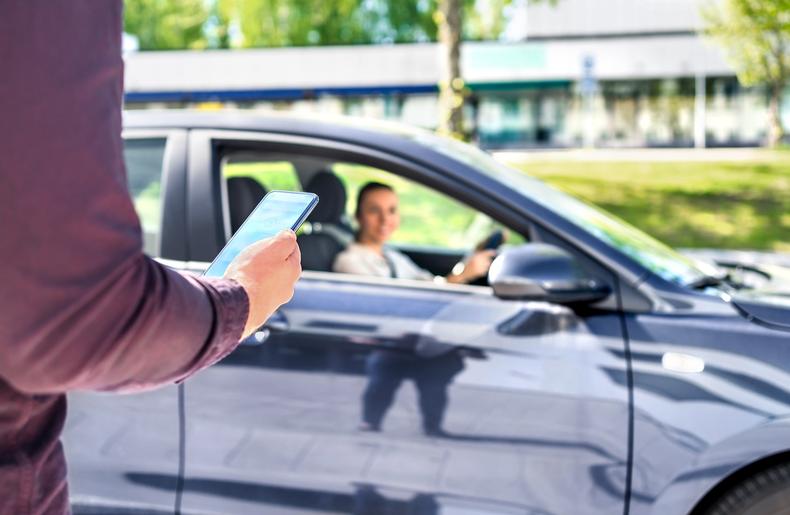 Tero Vesalainen/Shutterstock
Like anything else, starting a side hustle comes with positives and negatives. To help you decide whether it's a good option, we listed the pros and cons of pulling double—and sometimes triple—duty.
Upsides to a side hustle:
Income:

You'll make extra money through your side hustle. Whether you need that money to make ends meet or just to get ahead, it never hurts to have a little extra green in your bank account.

Flexibility:

Many side hustles come with flexible hours, which means you can plan them around auditions, craft classes, self-tapes—whatever your acting career needs, whenever it needs it.

Independence: Pursuing a career means paying dues and working on others' time, even when it's your passion. So getting to do what you want, when you want with a side hustle is a breath of fresh air.
Downsides of a side hustle:
Burnout:

Will you love delivery driving or babysitting as much as acting or creating? Maybe not. And while that's probably a necessary trade-off in the short-term, you do run the risk of burnout if your work-life balance is uneven.

Studies show

that spare time keeps your creativity sharp, so try not to spend all your time working.

Monetizing your hobbies:

Be careful about turning your hobby into a side hustle. While it sounds like a great idea and

can

work out sometimes, the risk of removing the joy and fulfillment from something you love by monetizing it is real. For example, you may love cooking at home, but do you want to spend 10 hours on your feet as a line chef?

Inconsistency:

Anyone who's entered the freelance arena will tell you that work comes and goes at a moment's notice. And if you're working a service job that relies on tips, you won't know exactly how much you'll bring home every week.

Competition and exploitation:

Gig work can get extremely competitive, especially if you're entry-level. Platforms such as Fiverr and Upwork are stacked with freelancers, so you'll likely have to take lower-paying jobs at the beginning and then work your way up. Scams are also rampant here; keep your eyes peeled for sketchy characters who ask for your social security number, a monetary deposit, or any other sensitive and personal information.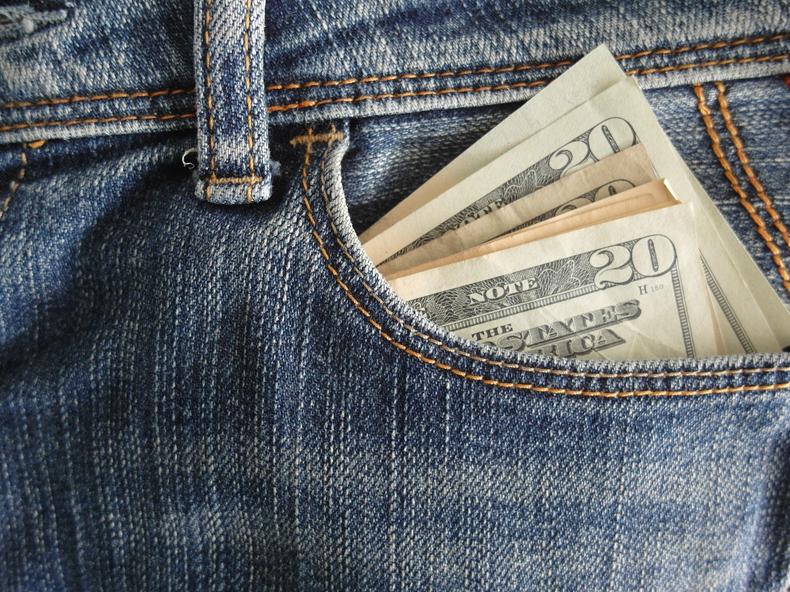 Ariya J/Shutterstock
What are you good at? If you have a particular skill, take advantage of it. Finding a niche is essential if you want to make more money in the freelance market.
How much income do you need? Since extra income is ultimately the goal of a side hustle, crunch some numbers to find out approximately how much cash flow you need to support yourself. Depending on location, market, and skills, side hustles can bring anywhere from hundreds to thousands of dollars a year, so plan accordingly.
It's also essential to know what you deserve as a worker. Unfortunately, lots of gig and contract work employers may attempt to underpay you—know your worth and don't get exploited.
Will it help your career? If you want to develop your main passion as an actor or creator, a side hustle could help you up your game. For example, if you find temp or contract work as a production assistant or theater intern, it could help you network and teach you more about your industry. Working a service or hospitality job, such as bartending or serving, is a great way to elevate your improv and interpersonal skills.
Do you prefer a change of pace? Your side hustle doesn't have to align with your career. Instead, you might enjoy breaking up your time with something completely different. If you're an actor who's constantly around others, maybe you'll prefer a side hustle that gives you some much-needed alone time, like delivery driving.
Love the great outdoors? Consider picking up a lawncare side hustle. Are you good at working with kids? Try your hand at tutoring or babysitting.
Do you have enough time? There are only so many hours in the day, so you'll have to take a hard look at your schedule and find free time to dedicate to your side hustle. Can you set aside a consistent chunk of time every week?
Will it be an issue if you suddenly get your big break and need to drop everything else? If that's a possibility, you may not want to dig deep into something you can't back out of easily, such as a long-term freelance contract.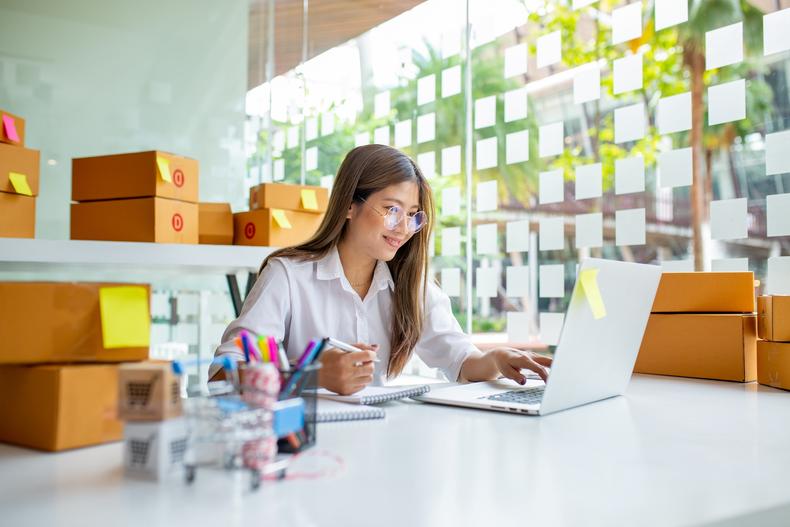 David Gyung/Shutterstock
Now that we've cleared up the preliminary questions and considerations, let's break down how to start your side hustle and make some money.
Come up with side hustle ideas. There are tons of options to choose from, so do some research online and make a list of what checks your boxes. See what niches—both virtually and IRL—need to be filled.
Another great way to find a quality side hustle is to ask your peers and see what's working for people in your network. (They might even help you get in on their business.)
Figure out your timeline. Some side hustles take longer to get off the ground than others. You can sign up for Uber Eats and deliver meals the same day, but it can take much longer to get consistent freelance writing work. If you need money immediately, opt for a side hustle that gets immediate results.
Build a specific résumé. With stiff competition all around, creating a flawless résumé is more important than ever. Before applying to a position or creating a freelance profile, lay out every bit of relevant experience and the skills that'll give you an edge.
Make it legitimate. Taxes are a reality you'll have to deal with if you plan on making a steady income. Setting up a limited liability company (LLC), sole proprietorship, or corporation would benefit your independent freelance or independent contractor enterprise.
Put yourself out there. You might not succeed at your chosen side hustle at first, especially if you're starting your own business. Rome wasn't built in a day and neither are successful side hustles. That said, if you're not vibing with your side gig, try something else. Figure out what works for you and make it happen.