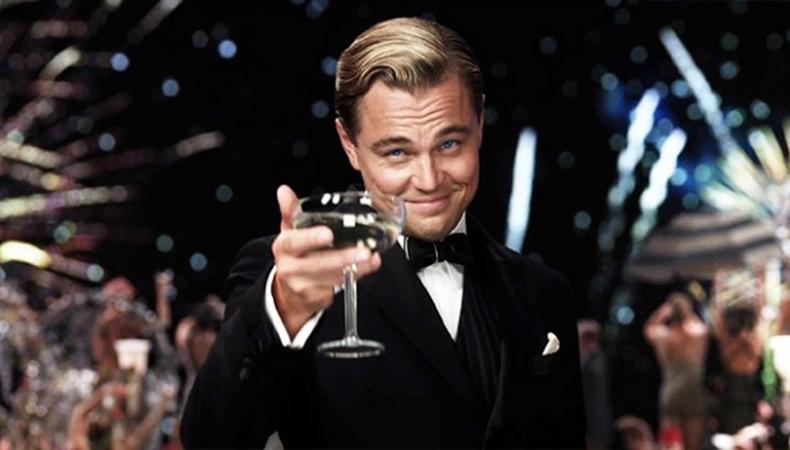 It's true that when you decide to pursue your acting career, you will have a lot to deal with, not the least of which will be the many peanut galleries piping up with their (frequently unsolicited) opinions. That's normal; the people in your life really do want what's best for you—but who says they know what that is? Here, Backstage Experts get real about the lies you will be told at the onset of your career, and how to actually get started.
"It doesn't matter where you're going; just start!"
"I am a major advocate of first starting with this question: Is acting an investigation, hobby, or a career? It is easier to know where to start when you know where you want to go (at least at the beginning of your journey).
"Whatever your response, I would suggest starting with an acting class. Do your research and auditing, then select the technique and teacher you want to train with. Then, commit yourself to that class for at least six months. If you love it, then continue, and when you can, add an improvisation and a commercial class or audition technique to see if you are interested in another area of acting.
"If you are asking where to move to and train, I think you should strongly consider (especially if you're thinking of this as a career), moving to a major city like New York, Los Angeles, or Chicago to study professionally." —Carolyne Barry, casting director, actor, director, and Backstage Expert
"Test the waters before jumping in."
"Most important is that when you're making the decision to pursue acting, you consciously jump in! You can't just dip your toes in the pool—you have to go all-in, no backups. If you really want to give yourself a shot at working/success, this is imperative. Once you make the decision, you should research the industry as much as you can. Any acting, agent/manager, or class questions you have can be answered immediately; we live in a magical world where there's a box you can type questions into and it instantly gives you direct answers: Google! After that, you can go audit and check out as many acting studios as you like and find the one that best suits your creative sensibilities. There you'll meet other actors, maybe do projects together, and get the essential first-hand experience of acting. It's a team sport! And always remember what it feels like to take a risk—to go all-in—because it's special and it will sustain you on your journey." —Anthony Meindl, writer, director, producer, and Backstage Expert

"Start auditioning right away."
"At the beginning, it's not the time to audition for major roles as you don't have the knowledge or experience yet. Audition for community or local theater. Get your feet wet. Learn to take direction from a director, shake out the kinks and be in scenes with other actors. Audition for student films. If your work is good and the clips are marketable, request a copy for your marketing reel. If not, who cares. It was great experience being on a set. Agents and managers look at education, experience, and determination. Set yourself apart from actors who don't want to train and move forward simply on a dream." —Todd Etelson, New York City-based acting coach and Backstage Expert
"Your talent is the only thing that matters."
"At a certain level, any of the five people up for a part could do a good job in the role. Are you someone I want to be in a rehearsal room with for a month? A movie set for six months? A TV series for seven years? It takes time to build a reputation. The way you do that is by treating everyone with respect and trying your best to do good work." —Timothy Davis-Reed, Backstage Expert
"You HAVE to be in New York or L.A. to start."
"Today, it is easier than ever to create an online profile. After you obtain some professional headshots, sign up with casting websites like Backstage.com, and start submitting for acting jobs in your area.
"Backstage.com, for example, connects actors to projects in many cities and regions, including San Francisco, Chicago, Miami, Austin, New Orleans, Atlanta, Philadelphia, Seattle, New England, Las Vegas, Washington, D.C. and the Carolinas.
"If you can't make it to a major city for an in-person casting session, there are many opportunities to submit self-taped auditions. Many current TV/film stars who do not live in Los Angeles were discovered by submitting their video performance to casting site audition notices." —Mae Ross, acting coach and Backstage Expert
"Don't start training until you have an audition."
"The No. 1 step for new actors is to get training. Actors need to understand how to work as a professional, and they need to understand the business of working in the industry. Imagine applying for a job in any industry without the proper training/qualifications? Could you get hired? Could you keep your job on raw talent alone? The first step is to find a teacher that you feel you can learn from. There are many options available. Be sure and sit in on a class for free. It's called an audit. The purpose of the audit is to find the teacher/class that feels right to you. What many people don't realize is that to work in film/television takes training, hard work, and knowledge of what to do when you get an opportunity. If you're lucky enough to book a job without training, find a coach quick so you don't make newbie mistakes on set that could harm your reputation. Your training should include script analysis, audition technique, set etiquette, and other skills." —Ken Feinberg, founder and CEO of Creative Studios of Atlanta, and Backstage Expert

"You can try it until something else comes along."
"The very first thing an actor should do before starting out is to name the one job they would do if they could choose only one.
"Actors think they improve their chances by being open to everything when in fact, the opposite is true. Get clear and specific about what you want and you can be clear and specific about what to do to get it." —David Patrick Green, founder of Hack Hollywood and Backstage Expert