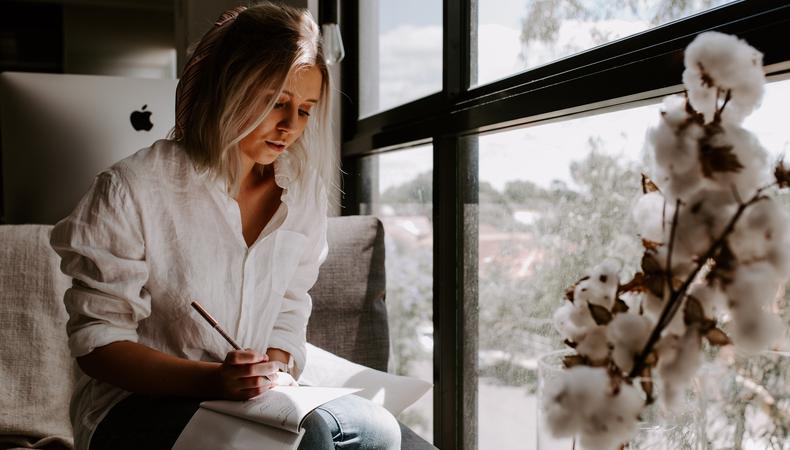 Over the course of your career in the entertainment industry, you might find yourself applying for a fellowship, grad school, or another professional program. Whether you're just starting out as an actor or making the decision mid-career, applying to these programs means you'll be faced with tasks like writing a personal statement. The personal statement can be one of the most daunting parts of an application. After all, how can you make sure you're telling the right story and painting a strong, accurate picture of your candidacy?
Before you do anything else, first just read the prompt. Is it a simply put, "Why are you an excellent candidate for this fellowship?" Or is it a more specific, "Describe a time you faced a challenge and how you overcame it." Both topics give you an opportunity to highlight what makes you you, but you'll need to answer the question directly, especially when it's specific. If the prompt has multiple tiers, you'll need to make sure your essay addresses them all in some way.
Once you understand the prompt, develop a clear thesis. Don't get caught up in trying to tell your whole life story on one page or less! Your personal statement is not a biography. In fact, many applications require both. Instead, pick a strong hook to rest your story on. To help figure out what this should be, start by thinking about what the program is looking for—someone who will contribute something unique to the creative or academic conversation. They're looking to curate a diverse group for the program and expect that every person will bring something different to the table. So what is that something for you?
Whatever it is that sets you apart likely isn't going to come across in your résumé, portfolio, and bio. It might be there in some way, but the personal statement is an opportunity to dig deeper and express the meaning in a particular aspect of your background. Ask yourself, "What's something that's had a profound impact on my life?" Maybe it's your cultural background. Maybe it's how you escaped small-town life. Maybe it's a lesson you learned while traveling that changed your outlook on the world. The idea is to share the lens through which you see the world and how your creative work is impacted by your background and experiences. It doesn't really matter if your story is big or small as long as it's honest.
Once you have that in mind, outline your story before you start to write. Use what you already know about storytelling to help. Every good story has a beginning, middle, and end. The best essays are simple and an outline will help ensure that the details you're including are necessary to enhance your voice and not unrelated, irrelevant, or part of a rambling tangent. If you break down the specifics of the story you want to tell, you'll find your way in and out easily.
As you start writing, remember to be yourself! If you use an authentic voice, it will help the writing come to life. Your personality should be reflected in the essay's tone. If you're funny, be funny. If you're poetic, be poetic. If you're conversational, be conversational. Use details to illustrate your story and paint a picture of the world as you see it. Keep in mind that this isn't an academic essay. Words like "therefore" and "upon" don't really belong in your story, unless that's how you actually speak.
Regardless of your tone, make sure you keep your writing clean and concise. One easy way to do this is to minimize clauses like "I think" or "In my opinion." This essay is personal and it's already clear to the reader that you're the one telling the story. Find places where you can trim down too. There's a tendency to write too much when you're writing about yourself. Focus on the most important details and examples. Choose verbiage that minimizes the number of words in each sentence.
Once you've got a draft laid out, it's always a good idea to get a second set of eyes on your work. Share it with a friend who can proofread and offer constructive feedback. Someone who knows you well will be able to tell if your writing is truly reflective of your personality. It can be tempting to skip this step, but the best writing is rewriting, and that usually comes about with outside input!
Take your time with your essay, but don't go overboard. If you've told a story only you can tell, you've done your job. Enjoy the process of self-exploration and leave the rest to the selection committee.
Looking for remote work? Backstage has got you covered! Click here for auditions you can do from home!
The views expressed in this article are solely that of the individual(s) providing them,
and do not necessarily reflect the opinions of Backstage or its staff.