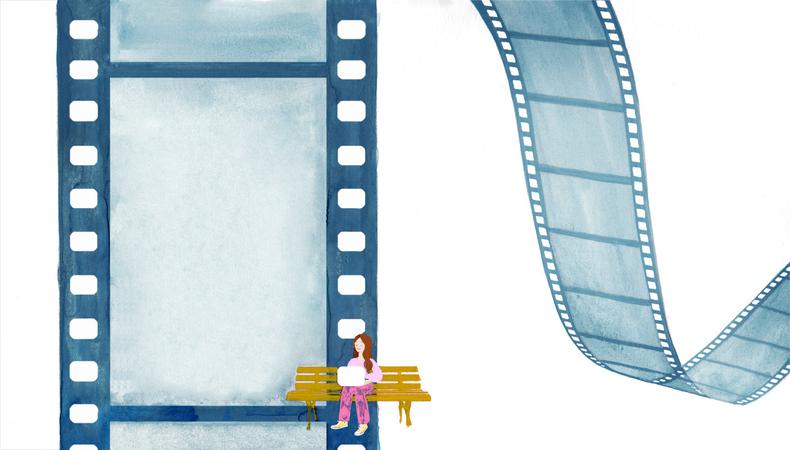 There's no one way to kick off your career, but getting your film selected for a film festival or appearing in a festival-selected film is a great way for creators and performers alike to take early steps in entertainment. As it turns out, Backstage has been helping make this happen for years. When filmmakers and actors connect on our platform, onscreen magic is made, and that translates to attention from festival programmers like those at the Tribeca Film Festival. We spoke with filmmakers behind the 2021 TFF selections about how they use Backstage and what kind of talent they look for when they're casting.
"Backstage is a great way to tap into undiscovered talent. Backstage allows us the chance to see actors who have yet to be discovered by agents and casting directors, especially young actors who might be just getting started in this business."
Backstage provides opportunities for roles of all sizes and for actors of all experience levels.
"I worked with amazing casting directors. Given my limited budget, the casting directors focused on the principal actors. For our supporting roles, I relied on Backstage, which has been a service I've used for all my short films. I love the search feature of Backstage because it allows me to reach out directly to actors I think would be a great fit for my project, in addition to the wonderful applications I receive through my casting post. Backstage's platform gives me the power to create relationships with actors and share why they might be a strong fit. I also like that Backstage has a feature for actors to include reels and links to past work. I use those a lot before reaching out to an actor for an audition." —Ria Tobaccowala, "Shadows"
"We used Backstage to cast some great kids that we filmed eating tasty fries around New York City. Using the site's messaging function, we were easily able to communicate with parents, which made the process seamless for everyone." —Nuria Botella, "Fries! The Movie"
Even professional casting directors use Backstage to discover talent.
"We used Backstage as well as our casting director, Juliet Brett. Juliet, being an extremely talented actor herself, has a great ability to see an actor's potential—not just in the performances, but in an actor's ability to embody a character and really walk in their shoes. And Backstage was extremely helpful for her to get the variety of talent required for such a project. As a tool, it really helps streamline the casting process." —Austin Hall and Zach Visvikis, "Molly Robber"
"We explored casting through a casting director, but in the end, we mainly populated the film with friends and family. I come from an acting background, and we're lucky to know some pretty amazing artists. Anyone we hadn't known before we found through a combination of Backstage and social media posts." —Justin Fair, "Sloan Hearts Neckface"
Backstage can help you take those first few steps toward adding work to your résumé.
"Backstage played a central role for us in our ability to flesh out the world of the film outside of the Tohono O'odham Nation. Knowing that we'd need the interest and support from local actors in and around Tucson, Arizona, Backstage allowed our team to cast remotely with half of our production team based in San Diego, California, during pre-production, allowing us to bring in local talent without the need for a large local production office. [We] found terrific people for the roles." —Jefferson Stein, "Burros"
"Because we were new to Los Angeles, Backstage was a wonderful resource in casting the net widely and getting a lot of bites—uploading sides and using the video uploader tool on the platform. Backstage was a really useful forum to tease through all of the actors interested in the project!" —Emily Kron, "Deceased Ones"
"We have used Backstage in the past to announce several open calls for our theater company, the Civilians. Backstage is a great way to tap into undiscovered talent. Backstage allows us the chance to see actors who have yet to be discovered by agents and casting directors, especially young actors who might be just getting started in this business. As an actor, it's an invaluable resource to connect with a community of indie content creators who maybe don't have a big network of actors at their disposal but have all the talent and resources and drive to make something great." —Jennifer Morris, "If I'm Alive Next Week…"
"As an adult actor, I didn't really have any connection to child actors. I remember when I first started as an actor, how valuable Backstage was to me, so I thought that I'd like to use Backstage to help give an opportunity to new, young, talented actors. I put a notice up for submissions for two child actor roles for our third piece in [a] series of shorts, and we found two wonderful child actors. I had done this once before for a proof of concept I directed years ago and will always use Backstage in that way." —Jon Huertas, "Two Jacked"
This story originally appeared in the July 15 issue of Backstage Magazine. Subscribe here.