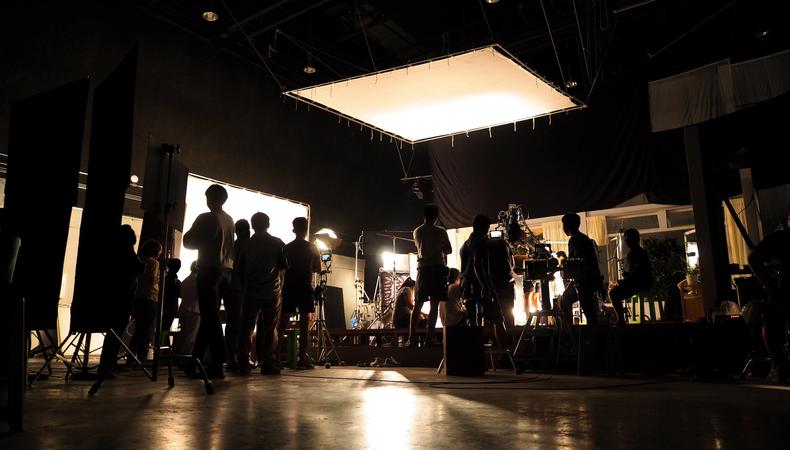 International Alliance of Theatrical Stage Employees (IATSE) members have approved a new film and television contract. The development comes after monthslong negotiations and the threat of an IATSE strike, which would have shut down film and TV production in the United States. A strike was averted with this three-year deal between IATSE and the Alliance of Motion Picture and Television Producers (AMPTP). The deal includes wage increases and mandated weekend rest periods.
A deeper examination of the vote count reveals that there's division among the union's membership. The members voted to ratify two contracts: the Basic Agreement, which applies to 40,000 workers represented by 13 West Coast IATSE local unions; and the Area Standards Agreement, which affects 20,000 workers at 23 Locals in various states in the U.S., including New York, Georgia, New Mexico, Illinois, and Louisiana.
The votes were far from unanimous. Turnout was high, with 72% of eligible members participating. The popular vote came out to 49.6% yes to 50.4% no for the Basic Agreement. The Area Standards Agreement was marginally more popular: 52% yes to 48% no.
The Basic Agreement was ratified despite losing the popular vote, because IATSE operates on an electoral college system in which each Local is assigned delegates based on how many members it has. The members of each Local then vote on the contract. Once the Local reaches a majority opinion, either to ​​ratify or reject a contract, all of the delegate votes are then assigned to the majority opinion. A majority of the IATSE delegates were in support of the new contracts, with 359 voting to ratify (56%) and 282 voting to reject (44%).
"Our goal was to achieve fair contracts that work for IATSE members in television and film that address quality-of-life issues and conditions on the job, like rest and meal breaks," said IATSE International president Matthew Loeb in a statement. "We met our objectives for this round of bargaining and built a strong foundation for future agreements."
Provisions in these new contracts include 3% annual wage increases, which will be retroactive, as IATSE members are currently working under expired contracts. The new contracts will also lift the lowest-paid union members "from poverty to a living wage," according to IATSE.
The new contracts also codify rest periods for crew members, with those who work five consecutive days getting a mandated 54-hour rest period and those who work six consecutive days getting a 32-hour rest period. Crew members will also receive a minimum 10-hour turnaround time (the time between when they leave work for the night and when they return the next day). It also institutes penalties for producers who force crew members to work during their lunch breaks.
Despite IATSE leadership positioning these new provisions as gains, a Change.org petition circulated encouraging members to vote no on the new contracts; it currently has over 2,600 signatures. Indeed, IATSE's largest local, the International Cinematographers Guild Local 600, voted to reject the Basic Agreement; it has almost 9,000 members. Those who voted no on the contracts say they don't go far enough to improve working conditions, and they lack streaming residuals for the pension and health plans.
Said one member on Twitter: "This was really our only chance as @IATSE members to put an end to the abusive industry-standard conditions we are forced to deal with. To say I'm disappointed would be [the] understatement of my life."
Meanwhile, AMPTP has released a statement supporting the new contracts, saying: "We congratulate IATSE president Matt Loeb [and] the IATSE Bargaining Committee and Board for their leadership in achieving ratification of the new contracts. Throughout the negotiations, IATSE leadership advocated changes to improved quality-of-life for those they represent. These agreements meaningfully reflect the industry's endorsement of those priorities and keep everyone working."
Looking for remote work? Backstage has got you covered! Click here for auditions you can do from home!