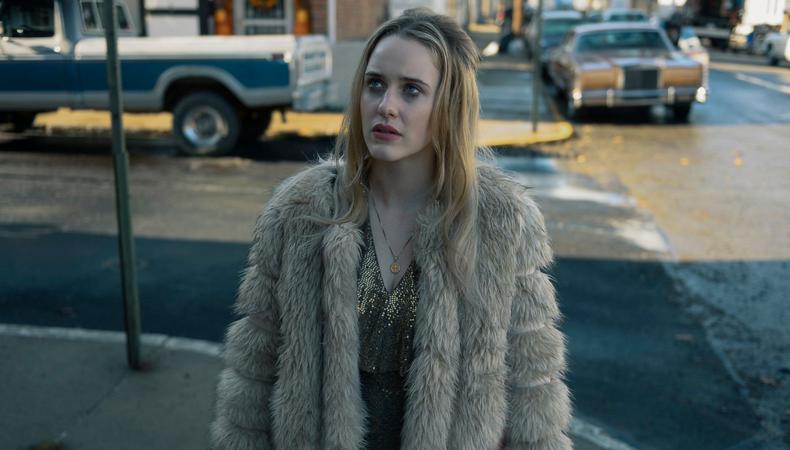 "I am a big believer in listening to other people's thoughts but always knowing ultimately which ones to take and which ones to throw away," says writer-director Julia Hart. "I'm definitely not a filmmaker who's like, it's my way or the highway. I love listening to other people's ideas and working together to make the best movie possible."
Any creative will tell you there's a fine line between freely executing your own vision while inviting collaboration. Though seemingly tricky to the outsider, striking that balance is something with which Hart has plenty of experience. Besides her very first script in 2013, the filmmaker has written all her screenplays with the aim of directing them. Her latest venture, Amazon Prime's "I'm Your Woman," is no exception: Hitting the streaming platform Dec. 11, the feature breaks open of the '70s mob genre by centering the mobster's wife, Jean, on the run with her infant child.
Having never tackled the realm of crime drama, Hart was especially open to collaboration; she already had her husband and career-long writing partner, Jordan Horowitz, onboard as a co-writer and producer. She also enlisted a historian for research on everything from broad ideas down to which the bottle of wine belonged in a given scene.
And then there was Rachel Brosnahan. The Emmy Award-winning "Marvelous Mrs. Maisel" star had as much experience with a role like Jean as Hart had with making crime thrillers—which is to say, none, really. But to Hart, that rendered Brosnahan the perfect choice as both actor and collaborator. Brosnahan additionally signed on as a lead producer, which made her collaboration with Hart even more in-depth.
"We had gotten to spend so much time together by the time we were actually filming stuff on the day that I felt like we had really locked everything in in such an exciting and and inspiring way," Hart says. But that didn't mean there wasn't room for improvisation: "She's playing most of these scenes… with a baby as a scene partner. And so what she had to do every day on set that was so extraordinary to me was take that work that we had done and sometimes completely throw it out because the scene had been scripted for the baby to be crying, but the baby's asleep… She had to do this extraordinary improvisation."
READ: 'The Kitchen' + Mob Movies About Women
Jean's journey of motherhood was one of the first foundations of Hart and Horowitz's script. "I like telling stories about women, I like telling stories about mothers," she says of her work; "I'm Your Woman" began to take shape five years ago, during the duo's own then-new parenthood. That period also happened to correlate with the couple's binge-watching of crime thrillers including Michael Mann's "Thief."
"I couldn't stop thinking about Tuesday Weld's character and wondering what happened to her, where she went, was she OK, how did she manage on her own?" Hart remembers. "That happens a lot, that there's this amazing actress playing a supporting character who's really interesting, but at one point she gets kicked out of the movie. You think about Diane Keaton in 'The Godfather' and Theresa [Russell] in 'Straight Time,' and of course Tuesday Weld in 'Thief.' And so we started to wonder what it would be like to actually write her story."
And she did. But ultimately, some of Hart's favorite moments in "I'm Your Woman" happened when she let the actors—and moreso, their characters—take the wheel.
"One of my favorite stories from 'I'm Your Woman' was during a rehearsal with Frankie Faison and Rachel Brosnahan. Frankie came up with my favorite line in the movie, which is when Art [Faison's character] is teaching Jean how to use a gun. He hands it to her and says, 'Here, get used to the weight,' " she says. "It doesn't have to be exactly as scripted. It just has to be good."
Looking for remote work? Backstage has got you covered! Click here for auditions you can do from home!