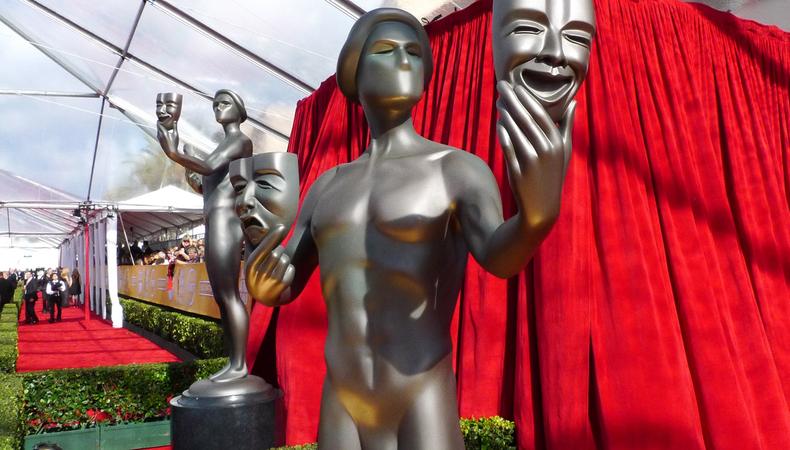 "In the Envelope: An Awards Podcast" features intimate interviews with award-winning actors and other creatives. Join host and Awards Editor Jack Smart for a front row seat to the industry's most exciting awards races, and valuable acting and career advice from contenders!
Capping off a year of terrific acting and looking ahead to an exciting season, our "In the Envelope" podcast is back for another deep dive into Hollywood's awards races. Jack is joined by Benjamin Lindsay, Backstage's senior editor and friend of the podcast, for a recap of this year's Screen Actors Guild Award nominations and more.
They break down which individual performers and ensemble casts made the cut, and what that means for both film and television awards races in general. With a busy month approaching—the Golden Globe Awards kick things off Jan. 5, Oscar nominations are announced Jan. 13, and the SAG Awards take place Jan. 19—it's time to take stock of which on-screen performances deserve consideration (or at the very least, select a few personal favorites!).
After SAG + Globe Noms, This Is Who's Really Leading the Awards Races
Stay tuned for more discussions of industry trends as well as in-depth interviews with award contenders by subscribing to "In the Envelope" wherever you get your podcasts.
Listen now on: