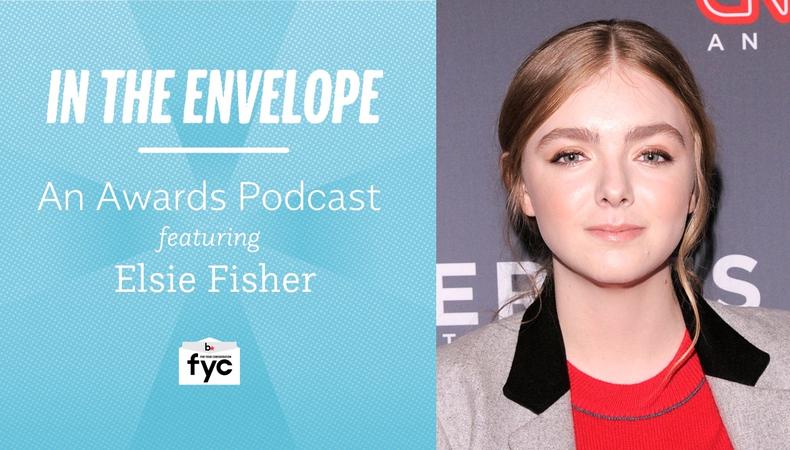 "In the Envelope: An Awards Podcast" features intimate interviews with award-winning actors and other creatives. Join host and Awards Editor Jack Smart for a front row seat to the industry's most exciting awards races, and valuable acting and career advice from contenders!
"Just do it if it's something you wanna do," Elsie Fisher says of acting. "You're never an aspiring actor, you are an actor, you know? Like, if you wake up every morning and you wanna act, you're an actor."
At only age 15, Fisher has pearls of wisdom aplenty in her "In the Envelope" interview, recorded amid a wild whirlwind of a year; the star of A24's critical darling "Eighth Grade" has been in promotion mode since its Sundance Film Festival premiere and is now participating in even more press events during awards season. For her widely acclaimed performance as Kayla Day, Elsie has been nominated for over a dozen awards, including the Golden Globe for leading actress in a comedy film, and won the Gotham Independent Film Award for Breakthrough Actor.
Born in southern California and introduced to Hollywood as the voice of Agnes in "Despicable Me" at age 5, Fisher is currently pulling off the difficult task of juggling a movie career with homeschooling. "Eighth Grade," comedian and writer Bo Burnham's feature directorial debut, depicts a week in the life of Kayla, a painfully awkward middle schooler who records self-help videos about confidence and being yourself. In the below interview, Fisher candidly delves into channeling her own anxieties into the performance, working with Burnham to give the character a signature authenticity, and navigating such a big break in the industry. Young actors and their parents won't want to miss it!
Listen to Fisher's refreshingly honest interview below, and subscribe to "In the Envelope" wherever you get your podcasts.
Listen now on: