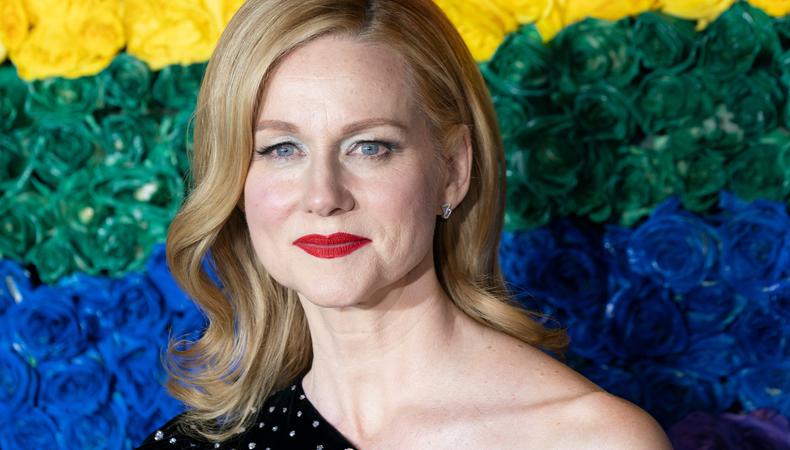 "In the Envelope: The Actor's Podcast" features intimate, in-depth conversations with today's most noteworthy film, television, and theater actors and creators. Full of both know-how and inspiration, "In the Envelope" airs weekly to cover everything from practical advice on navigating the industry, to how your favorite projects are made, to personal stories of success and failure alike. Join host and Awards Editor Jack Smart for this guide on how to live the creative life from those who are doing it every day.
Laura Linney is known for her technical prowess in film, theater, and television—she has three Oscar nominations, four Tony nominations, four Emmy Awards, and a SAG Award to prove it. And she goes beyond separating just stage and screen: they're three mediums, she tells Backstage, requiring distinct approaches when it comes to crafting characters.
With feature films and screenplays, Linney says, "You have the whole story. You can craft something from beginning to end and you know that that's your job. With long-term television, you have to be a little open because you don't know what's coming." That's part of the thrill of everything from her stage-to-screen breakout, "Tales of the City," to the award-winning "The Big C," and now to Netflix's crime family drama "Ozark," from Bill Dubuque, Mark Williams, and director-star Jason Bateman. For three increasingly dark seasons, Linney has brought to life the deceptively dangerous Wendy Byrde, with no real idea of where the character's trajectory will go.
Check out Netflix TV and film auditions in Backstage casting notices!
"I started with the premise of, this is someone who doesn't know themselves very well," she explains, which goes for every character in the "Ozark" ensemble. "As the show goes on, they learn more and more about themselves and more and more about each other. It's really fun to play.... If something doesn't surprise you, why do it? You have to be careful about being too knowing. You do all this work, but you don't do it to encase yourself."
That echoes Linney's advice for her fellow actors, be they starting rehearsals for a play or entering an audition room: "You're prepared so that you can be flexible. You're prepared so that you can then really move around and explore without falling off the balance beam."
Preparation is also key, frankly, for relaxation. If you're wondering whether as masterful an actor as Linney still regularly deals with nerves, the answer is a wholehearted yes. "I learned early, if I'm not prepared, I get nervous," she says. "You can be really specific if you're relaxed. If you're nervous, then everything gets a little general and you're not in control of it."
Linney's determination as a performer to "make some tiny contribution to something that had been going on for centuries before me," as she says, can be traced back to her training at the Juilliard School and a childhood spent in New York City theaters with her father, playwright Romulus Linney. "I knew that if I wanted a life in this profession, I needed to know how to solve problems along the way," she remembers. "I used to go around to regional theaters with my father when he was having plays done, and I would watch these beautiful young actresses, these ingenues who were so glorious. I would watch them age into leading ladies—and they just couldn't do it. Something happened, where instinct stopped and they had no technique. I would watch them just disintegrate, and that was when I realized, Oh, I need to go get trained.... Instinct is delicious. It's wonderful. But it will only take you so far."
Now with 12 Broadway credits to her name (including a recent London and Broadway run in the solo play "My Name Is Lucy Barton," adapted by Rona Munro from Elizabeth Strout's novel), Linney says she's most at home treading the boards. That's what explains her "script-centric" process, a big picture approach to storytelling onstage and beyond. The questions she asks herself while memorizing lines include, "From a playwriting standpoint, what's this character doing to the story? How am I helping move the story forward? What is my job within this scene?... Am I the obstacle? Do I ignite something?"
That's some of the "nerdy stuff," as Linney puts it, that goes into creating three-dimensional people like Wendy Byrde or Lucy Barton. Another important step to the process? Knowing your work will be bad before the preparation and finessing and persevering makes it better. "You have to let yourself really suck in order to explore something and have it be rooted, really rooted, in good," she advises.
For more detailed insights into Linney's creative process, as well as her thoughts on our ongoing pandemic, listen to her "In the Envelope" interview wherever you tune into podcasts.
Listen now on:
Looking for remote work? Backstage has got you covered! Click here for auditions you can do from home!