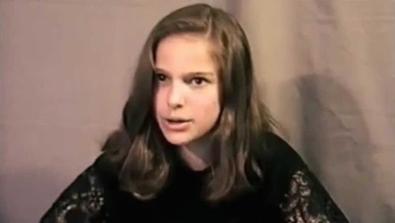 Count Natalie Portman's turn in "Léon: The Professional" as one of the greatest young breakout performances in Hollywood history. Co-starring Jean Reno and Gary Oldman, the 1994 drama featured Portman in her feature film debut as Mathilda, a troubled girl who becomes the unlikely apprentice of a hitman (Reno) following the murder of her family. Intense and preternaturally focused, the actor gave the kind of wise-beyond-her-years performance that assured a prosperous film career; her Oscar win 16 years later for "Black Swan" was an inevitability.
In her audition for writer-director Luc Besson, we catch glimpses of Portman's budding skill. She can pull off nonchalance while maintaining naiveté, and something about the way she answers a question about seeing animals—a pause, then, "Dogs...all my life"—hints at some deeper mystery to her take on the character. Plus, is there anything more captivating than Portman's sly smile?
Child actors take note: This is how you put yourself on the map.
Want to see more? Check out "9 Great Actors' Audition Tapes!"