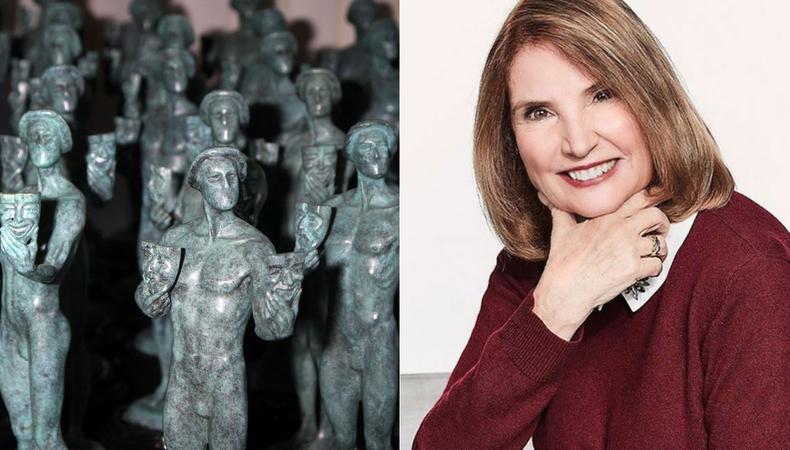 "In the Envelope: An Awards Podcast" features intimate interviews with award-winning actors and other creatives. Join host and Awards Editor Jack Smart for a front row seat to the industry's most exciting awards races, and valuable acting and career advice from contenders!
With awards season in full swing—Hollywood's major guilds announce their nominees this week, Oscar noms are revealed Jan. 13, and the Screen Actors Guild Awards take place Jan. 19—we have an extra special podcast episode today.
Kathy Connell has been the executive producer of the Screen Actors Guild Awards since being one of its founders 26 years ago, and is also the executive producer of national programming for SAG-AFTRA. A second-generation actor and former soap opera star herself, Connell has plenty of craft and career advice to share with listeners. But she also pulls back the curtain on the SAG Awards: how its categories and statuette were designed, what went into structuring the nominations and voting processes, and the special camaraderie the ceremony has encouraged since its first outing, when winner Tom Hanks proudly held up his SAG card and thanked his peers.
Your Official Voting Guide to the 2020 SAG-Nominated Ensembles
She also provides a handy reminder to working SAG-AFTRA members: voting for the upcoming SAG Awards is now open, so choose your favorite film and television performances and help decide one of Hollywood's biggest honors!
Listen now on: