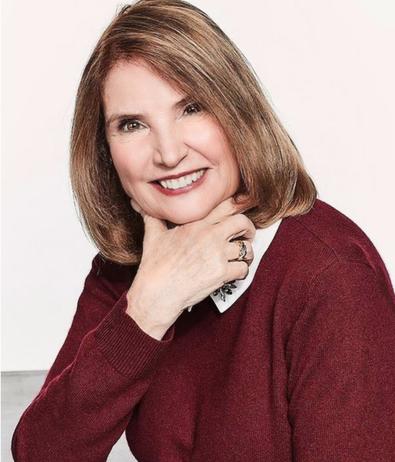 At the inaugural Screen Actors Guild Awards in 1995, Tom Hanks accepted the leading film actor award for "Forrest Gump." Onstage with his Actor statue, he said, "I love that this man is holding the masks of comedy and tragedy. They're both so hard to do." Thanking the peers that had voted for him, he also proudly showed off his SAG membership card.
"It was exciting at the very first show when he won the award and he held up his union card and talked about how important his union card was to him," remembers Kathy Connell, who has been the executive producer of the SAG Awards since that first annual ceremony. Created out of a desire to celebrate what is now SAG-AFTRA and recognize the union's best work of the calendar year, the SAG Awards are the only accolades in Hollywood given by actors to actors; the Actor statue is especially coveted because it's an award voted upon by peers.
On Jan. 27 this year's SAG Awards will be televised on TNT and TBS at 8 P.M. on the East Coast and 5 P.M. on the West Coast, live from the Los Angeles Shrine Exposition Center—the 25th annual, or Silver Anniversary, ceremony. Connell spoke to Backstage about the prestigious prize's history and what we can expect from this very special year.
So the 2019 SAG Awards ceremony is a bigger one than usual.
Yes it is! It's our 25th and we're excited.
What exactly does your work entail?
I'm the executive producer of the SAG Awards. To my knowledge I think I'm the sole female executive producer of an awards show—that's what they tell me, I know there are a lot of co-producers out there.... I'm also executive producer of national programming on behalf of SAG-AFTRA, so I wear a couple hats. And I'm a second-generation actress, so I was a member of the union. I love SAG-AFTRA dearly and the members they represent. We have the finest actors, broadcasters, and recording artists in the world and I couldn't be more proud to represent them.
What makes winning an Actor statue so special?
We have actors working all over the country—and not just actors, our broadcasters and recording artists also vote in that final round—they're working in San Francisco and Atlanta and Chicago and New Orleans, all over this country, it really is a national award. Viewing parties are happening all over the country. And our members are excited because they have the opportunity to see these films and television shows and weigh in. I think that's what's so meaningful to our nominated actors, because they recognize that this has been voted on by their peers, and who better than their peers to recognize them?
Walk us through the creation of the SAG Awards in 1995, because that sounds like a huge undertaking!
The Directors Guild and Writers Guild had been giving awards for years. At the time it was Screen Actors Guild, we never felt they could produce an awards show that would entail using members' money, that was the caveat that held us back for years. But with the opportunity to do a television show, we now have a license fee that would allow us to produce a show and to include every member our union in the voting process, which was another very expensive but very important element for us. We wanted to be able to include the entire membership. At the time we had about 75,000 members, and of course there was no voting online 25 years ago so it meant being able to mail out ballots.
[Daryl Anderson, Yale Summers, Paul Napier, Toey Caldwell, and I] were tasked with the idea of producing and coming up with an awards show within 15 months. I was the chair of that group of people and we had to figure out how the voting would happen. We broke it up into two nominating groups—one for film, one for television with a much smaller body—and then the final ballots would go to the entire membership. Then we had to decide what the categories would be...and what the award would look like and what it would be called.
So it was a very exciting, somewhat scary first 15 months, working 40 to 60 hours a week on it. And then the final days was, "We're throwing an awards show, would anybody come?"
What went into the decision to introduce the industry's first major awards for whole film casts and TV ensembles?
We were the first ones to create the ensemble awards and cast award. We knew that in film and television actors do not work alone. It's the chemistry of actors working together. And of course that represents what the union does, which is members working together. I have to say, we are very, very proud of our ensemble awards because it really does recognize what actors do: create something together.
The 25th annual ceremony: What can we expect?
We are going to do a short—because we have the tightest show on television, we're only two hours!—a short look back at some of the great performances honored over the years. And we have Megan Mullally as our host and I can't think of anybody more fun. Last year we had Kristen Bell; there are not usually a lot of women hosts, primarily people go with male hosts. We're very thrilled to have Megan.
READ: Forget EGOT—Here's Everything You Need to Know About ESOT Winners
Lastly, what's your best advice for those who want to achieve ESOT status?
Listen. The most important thing an actor and very honestly anybody in this business can do is learn how to listen. Figure out who your audience is, but listen to the people you're working with. I do that in my team, I ask for advice all the time and don't care where the advice comes from, and I think that's true of an actor. An actor has to listen to onstage and then you have to know the audience you're trying to reach.