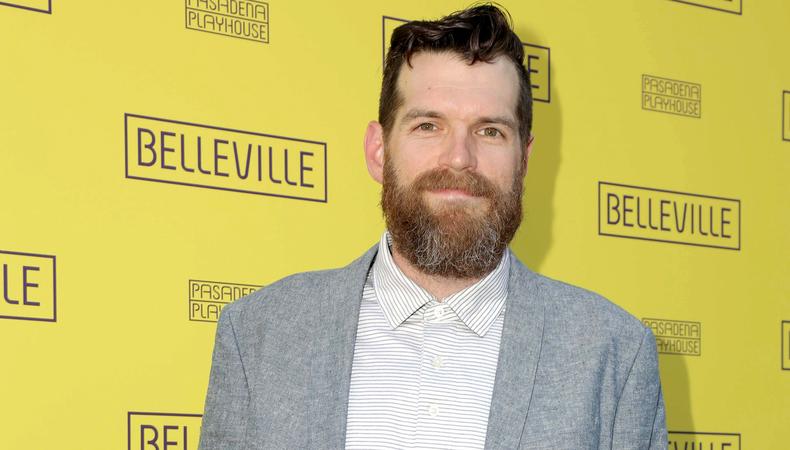 "In the Envelope: An Awards Podcast" features intimate interviews with award-winning actors and other creatives. Join host and Awards Editor Jack Smart for a front row seat to the industry's most exciting awards races, and valuable acting and career advice from contenders!
Timothy Simons is nothing like his character on "Veep"—well, except for the generous use of profanity. His "In the Envelope" podcast interview is as kind-hearted and full of career advice as it is eloquently explicit.
Long before scoring the biggest of big breaks as Jonah Ryan on HBO's Emmy-winning political comedy created by Armando Iannucci and starring Julia Louis-Dreyfus, Simons grew up in rural Maine, a middle child and class clown with, as he puts it, a bottomless need for attention. He describes his years working in theater and commercials—browsing Backstage casting notices aplenty—in Chicago and Los Angeles, eventually working on a Will Ferrell movie in a scene that was subsequently cut. "Your timeline of success is different from everybody else's so do not judge your own success based on anybody else's," he says, discussing the likelihood of failure and rejection in the biz. "I know that's hard to do. I still do it. Trust me, I still do it!"
Simons also describes in great detail the anxieties of both his audition for "Veep," during which he met eventual co-star Tony Hale, and his panic-stricken first day on set. His background in theater ensemble work prepared him for Iannucci and Louis-Dreyfus' scripted-yet-improvised style, which over six seasons has earned "Veep" a whopping 17 Emmy Awards and a Screen Actors Guild ensemble cast award. Its final season began March 31, meaning we all must soon bid farewell to Selina Meyer and her hapless, foulmouthed cohorts.
Tune in below for Simons' hilarious interview, which includes tips on red carpet posing, a glimpse at "Exit Plans," the comedy he's now developing with HBO, and a lengthy tangent about a cake plate.
Listen now on: