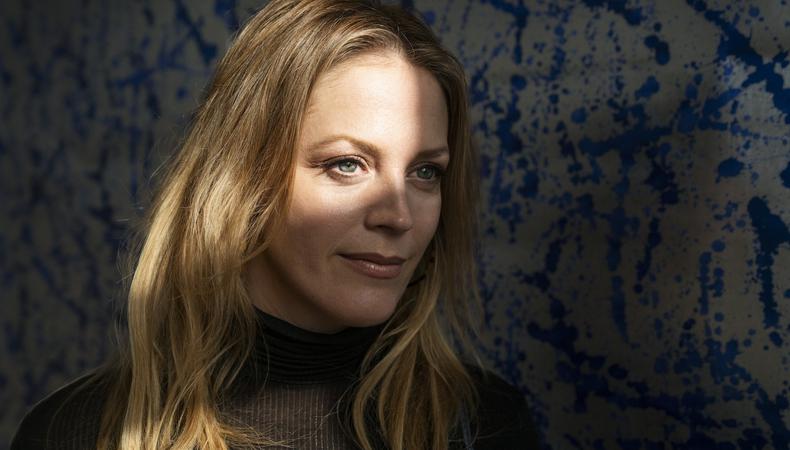 The following Backstage Live was compiled by Backstage readers just like you! Follow us on Twitter (@Backstage) and Instagram (@backstagecast) to stay in the loop on upcoming interviews and to submit questions live on camera.
Elizabeth Stanley's latest Broadway outing, "Jagged Little Pill," has everyone buzzing about one of the best performances of the season. While she and the hit Alanis Morissette jukebox musical have gone on hiatus as Broadway shutters through the COVID-19 pandemic, she'll return later this year, starring as troubled matriarch and recovering addict Mary Jane Healy. Stanley recently sat with Backstage to discuss the musical, how she gets into the role, and how she pushes through downtime.
Stanley wanted to do "Jagged Little Pill" because of its complex characters.
"[Mary Jane] is a bit of a supermom Connecticut housewife who is a mother of two teenage children. But underneath the surface is a lot of trauma. She's a survivor of sexual assault, and she has been prescribed opioids for a car accident she was in, and she becomes addicted. So she's dealing with the spiral of shame that surrounds that."
Her life experiences have made it possible to identify with her character's sedulous personality.
"I actually feel like in my 20s, I identified with her more. Just the feeling like I had to do it all and I had to make it to the gym and I had to be on a diet and had to look a certain way and I had to show up and I had to make all these things—the sort of superwoman mentality. I think it's something I've worked hard to release. It's a continual battle…. I think that's something that so many people come and see the show and they're like, Oh, I feel like I saw myself up there in a lot of ways. I certainly see myself there, too. I think becoming an actress and then especially moving to New York, and have people be like, 'Well, could you look like this next time? You looked a little frumpy,' or 'That wasn't very flattering,' or, 'Maybe you should just go to the gym a bit more.' I felt like all the feedback I would get in my early career was about what I look like. It made me much more concerned with keeping up appearances than I had previously been."
She gives herself an emotional shake-off each night.
"Some of [my prep], I will say, is the true gift of the book in that it takes you on the ride. Some of it is just if I surrender to being really present in the scenes, then they take me where I need to go. Same thing with the music: It's so emotionally charged. But I have to really give myself a few minutes before I enter for certain scenes to just check in with my heart and say it's OK to go to these places. And then I think, for me, in my personal wellness, it's more important what I do afterward. So there are some scenes where as soon as I get offstage, I dance around like a crazy lady and literally shake off the deep, dark emotions. Elizabeth is not living there, thank goodness, at this moment, and I want to be able to keep my health so that I can keep doing this role, because I have to release it. You don't have to let yourself have all the emotions, just some of them."
Push through the downtime, especially now.
"I find the downtime to be the most challenging. When you're not doing something, maybe when you're not even getting auditions, it's just like, What am I doing with my life? For me, the best medicine was to find other outlets for myself. So get really involved in volunteering with something, or find something that's not acting to put your creative energy into so that you have this fulfillment for your creative spirit that's not contingent on someone else hiring you. And [have] supportive friends. Any friends that are not sharing the joy for you or not able to hold you when you're not feeling great, I suggest letting them go. [Trust] that everything is going to happen in the right time. I think I've spent a lot of years feeling like in my career, and in my personal life, I should have been putting more energy into that. It's something I keep learning over and over again. Things are going to come to you, things are going to happen, your life is going to be just fine."
This story originally appeared in the March 19 issue of Backstage Magazine. Subscribe here.