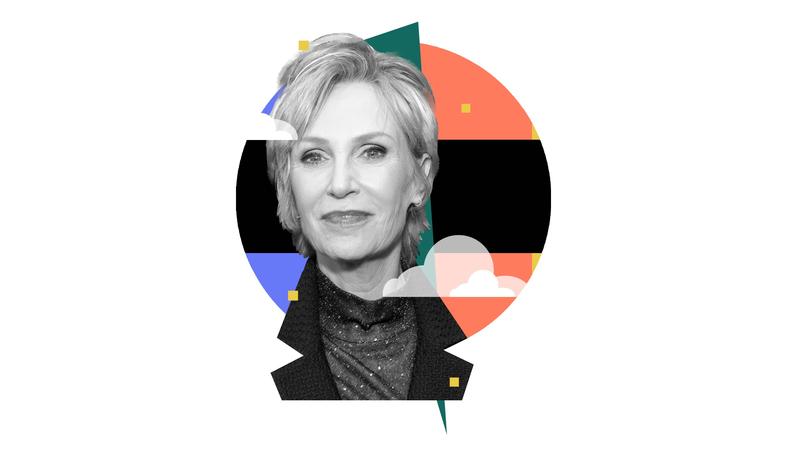 Jane Lynch's career is coming full circle. Though she's best known for larger-than-life (and Emmy-winning) TV roles on "Glee" and "The Marvelous Mrs. Maisel," the character actor got her start onstage. Now, she's returning to live theater, starring as Rosie Brice opposite Beanie Feldstein in the first Broadway revival of "Funny Girl." It's a high point for Lynch on a résumé filled with them, all of which she credits to preparation and never dwelling on rejection.
What has playing Rosie Brice added to your acting skills?
I'm having a unique experience right now. A friend of mine, a Jewish mother, she was my best friend and she was my New York buddy. We went to Broadway shows together, and she was thrilled I was going to do "Funny Girl." She passed away in November. It was a big loss, but I feel her in me. There's the accent, the ferocious love for your child; she was all of those things in her life, and I really feel like she got in there.
Has that ever happened to you before?
Yeah, I'll feel my mother, I'll feel my Aunt Marge, my Aunt Betty. I'll be doing something, and then it'll strike me, like: Oh, my God, I sound like Aunt Betty. They definitely influenced me, and I was tickled by them in their ways, but little did they know I was clocking it for the future.
READ: How to Break Into Musical Theater
What performance should every actor see and why?
Meryl Streep in "The Devil Wears Prada"—brilliant. Eileen Brennan in "Private Benjamin," which is an old Goldie Hawn film. Brennan is one of the funniest, understated character actors we've ever had.
What would you consider your first big break?
A major one was "Best in Show." After that, my name started to be known, and I started to get offered parts—not all the time; I continued to audition. But I had a toe into the business, and it was an exhilarating time.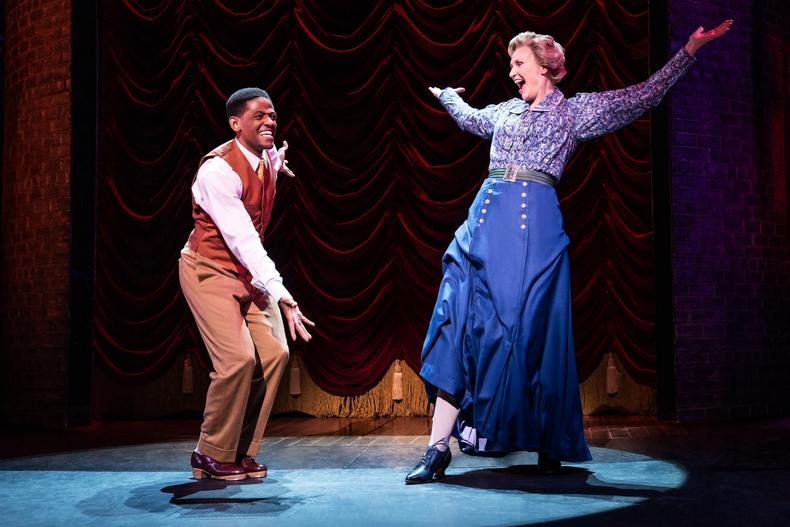 Jared Grimes and Jane Lynch in Funny Girl Credit: Matthew Murphy
When you were auditioning, how would you prepare?
I looked at auditions as a performance, so I was as prepared for an audition as I was for a performance. I was completely off-book. I had done my acting work. I felt my way through it and came up with my take on it, and I didn't show up half-assed. [I approached it like:] "If you hire me, this is what you'll get."
What advice would you give your younger self?
I don't have any regrets, but I wish that I hadn't suffered so much. I wish I hadn't had as much self-doubt as I did. I always did my work; I always showed up, but it was an extra step to have to contain the self-doubt and suffering. I would tell myself: You can eliminate that part of the process—you don't need it.
How did you first get your Equity and SAG-AFTRA cards?
My Equity card was for a show at Steppenwolf in Chicago. I think it was "Reckless" by Craig Lucas; it was with Joan Allen and Boyd Gaines. I had a small part. SAG, I think, [I got for] a commercial in Chicago—it might've been a McDonald's commercial, which was one of the first ones I did.
What is your worst audition horror story?
I remember once walking into a person's office, and they sat behind the desk eating. She didn't even look up. I read my first couple of lines and she had some critique for me, but I stopped listening, because she didn't look at me. It just showed she wasn't interested and I was wasting my time.
What's the wildest thing you ever did to get a role?
"A League of Their Own" shot in Chicago, and they also did a casting in Chicago. It broke my heart that I didn't get it. I played baseball all [through] my childhood—hardball—so I know how to do it, and I was pretty good. I thought my audition was good, and I didn't get it. I said to my agent, "I'll even be an extra; I don't care." And she said, "No, you won't. You don't have to beg for this stuff." She was basically saying: Don't lust after outcomes.
This story originally appeared in the May 19 issue of Backstage Magazine.