There's a reason Beanie Feldstein's latest film begins and ends with a close-up of her face. According to her director, Olivia Wilde: "You can't look in her eyes without wanting to put a camera on them and just linger there."
The camera, it's been made crystal clear, has fallen in love with Feldstein. But then, who hasn't?
Her breakout role in "Lady Bird," the Oscar-nominated coming-of-ager written and directed by Greta Gerwig, solidified her as a proverbial "one to watch" (her half-smiling delivery of the line "Some people just aren't built happy" is a one-sentence acting master class), and, truth be told, we haven't been able to stop. "Lady Bird" was a gift in that "it opened every single door," Feldstein says sternly. However, it also set a towering bar for subsequent projects. So when "Booksmart" called, she answered.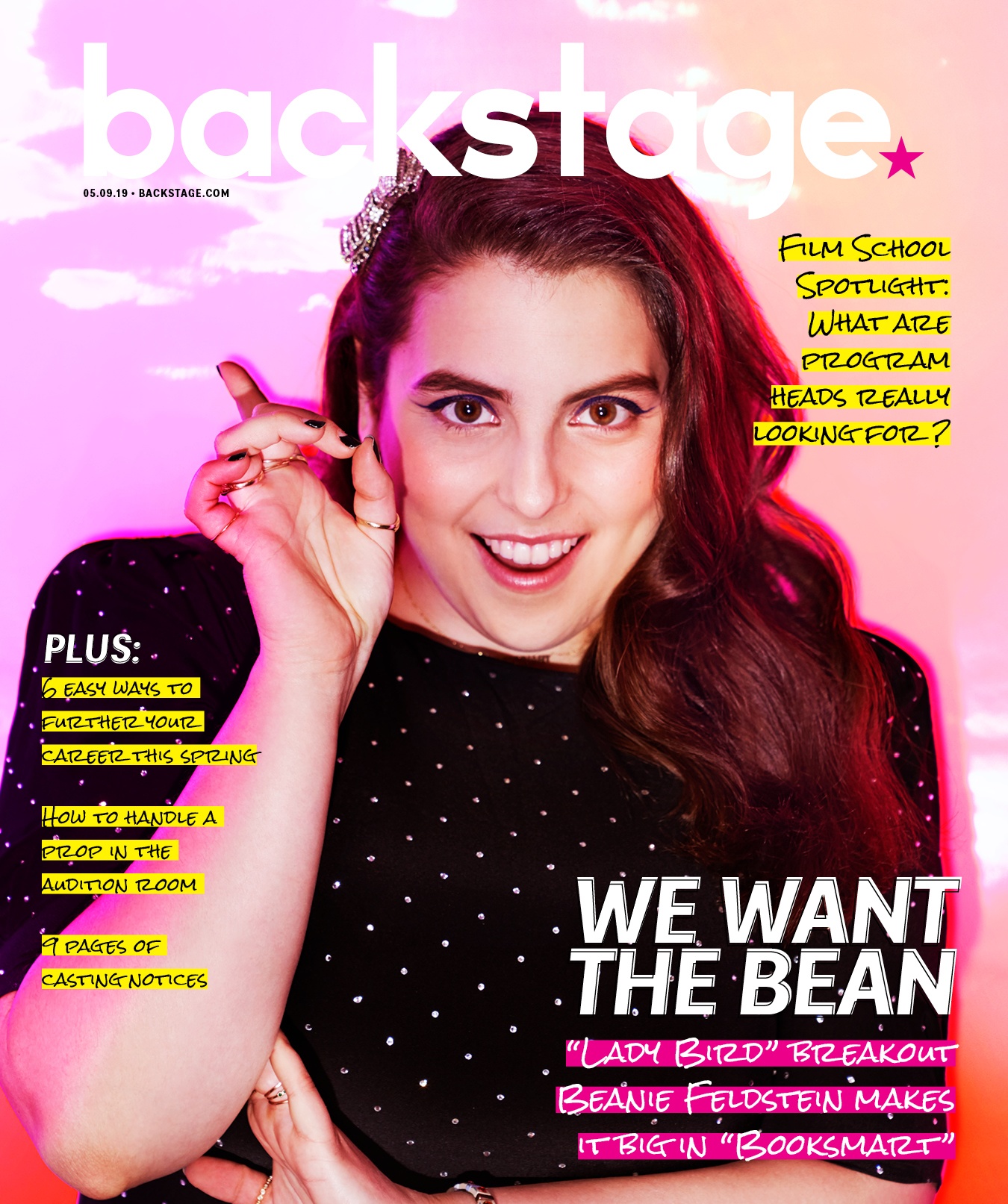 "If there is anyone who can meet and raise those standards, it's Olivia Wilde and [screenwriter] Katie Silberman," Feldstein says. "I feel so lucky that I found the right next thing, because I didn't want to settle. I wanted to do what I felt was a continuation of the art I want to be a part of. And 'Booksmart' feels so right in that journey."
As Molly, a super-motivated teenager who, upon realizing she's spent the entirety of high school focusing on academia, cuts loose for a night-long debauch-fest, Feldstein is front and center for the first time. "I was really scared of her in some ways, because I'm used to being the supporting role," she says. "But Molly was fascinating to me because she really drives the story forward. She's the one saying, 'We're going to the next thing.' "
In addition to the implicit pressures of her first leading role, the nature of the part also made Feldstein reassess her approach. "I was sort of like, 'Where does Molly's humor live?' " she recalls. "She's a really intense character, and you don't want to be the Debbie Downer. It was clear from the script she puts up such walls at school because she's afraid of people, and so that's really where I locked in to the character."
In person, it's immediately clear that a fear of others is one trait she and her character do not share; her warmth is both irresistible and enveloping. Over iced green tea in Manhattan's Financial District, at the tail end of a long day of press and interviews, she's as sunny as the first truly nice spring afternoon occurring outside. She wears a T-shirt adorned with an adorably stitched uterus: "[Made by] my dear friend Rachel Antonoff!" she exclaims.
READ: 3 Ways to Fully Embody a Character
In conversation, Feldstein frequently refers to her "dear" and "best" friends—not in a way that's name-dropping or disingenuous, but because she actually is that enamored of those with whom she's chosen to fill her life.
"I can't not talk to anyone for five minutes," she says with a laugh. "I feed off of people's energy. What's most important to me is working with other actors and collaborating, because I come alive when I'm with other people. I'm not a Method actor whatsoever, so that's my favorite part about acting." That outlook certainly makes sense, considering her performance roots.
When she was growing up in Los Angeles, Feldstein's parents forbade her from auditioning for film and television projects. Theater, however, was fair game, and it "made me better in every way, shape, and form as a person, because it teaches you community and made me hardworking," she explains.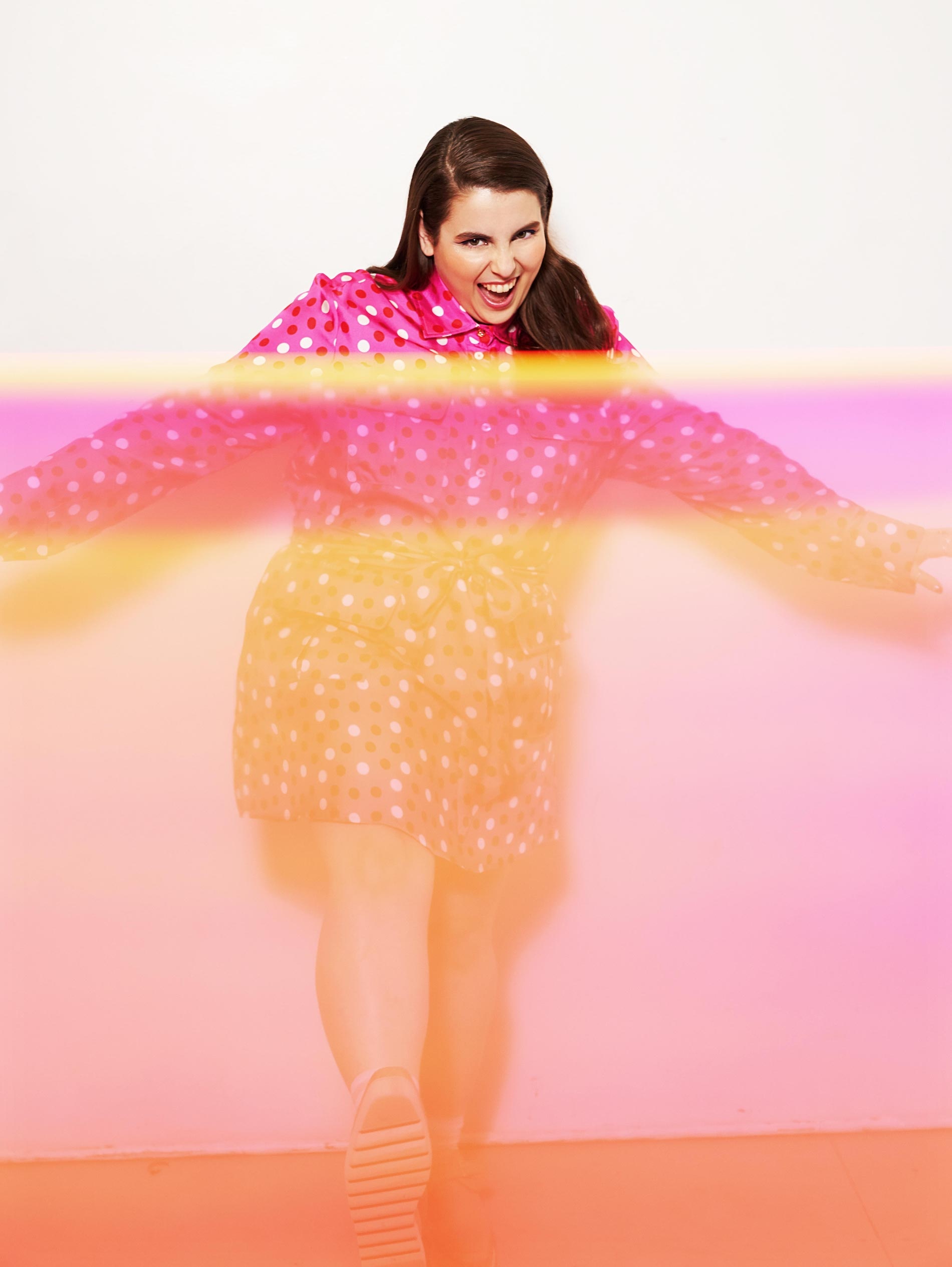 Though it laid an indelible framework for the successes in both her professional and personal lives, theater gave Feldstein a somewhat misguided understanding of where she could go in her career. "The one thing that's interesting about musicals is the archetypes," says Feldstein, who starred alongside Bette Midler in the 2017 Broadway revival of "Hello, Dolly!" "I was always geared toward the character roles, because that's what my vocal type was. I was either playing 6 or 60 [years old], and that sort of shaped who I thought I would be in my career. But what's been so interesting in film—in my limited experience—is that [those boxes] are not as clear-cut."
Pigeonholing does still exist in film, of course, and Feldstein acknowledges as much. For that reason, she has taken delicate care in her project selections. "It becomes about who you want to be and how you want to be seen through your characters," she says. "It's OK to make choices that are strong—not in your performance but in the projects that you do."
Feldstein's most recent choices, "Lady Bird" and now "Booksmart," have a specific strength in common: Both were written and directed by women. It's not that all-female creative teams are a prerequisite for her, nor even an entirely conscious consideration. "It's not [intentional]; it's really more that I love a project by a woman because they wrote a brilliant character that feels full and real," she says. In "Booksmart," specifically, she is given space to explore the breadth of what that means as one-half of a best-friendship, sharing the screen with Kaitlyn Dever. Co-leading, she reasons, is another way in which the project was an ideal steppingstone.

"I don't know that every project has to teach you something, but every one so far has," she says. " 'Neighbors 2' [her feature film debut] taught me how to be on a set. That led me to 'Lady Bird,' where I was in a supporting role, which gave me the confidence to do something a little bit bigger. And then the joy of 'Booksmart' is I am a main role but I'm one of them; Kaitlyn and I did this together, and that led to my next movie ['How to Build a Girl'], where I am by myself. Each thing pushes you to the next."
"Booksmart" serves as both Feldstein and debuting feature film director Wilde's boost to what's next—something that's not lost on either of them. "I think we both had something to prove," Wilde says of herself and Feldstein via telephone. "I knew I was asking her to take a risk. But she understands what's necessary to make a scene great. She understands rhythm and how to use space in a creative way. So often you see actors with their hands bolted to their sides, not moving their feet, only expressing with their faces. Beanie is using the space. I think half of that is intelligence and knowledge of the medium, and half of that is just pure instinct."
Feldstein learned to hone that instinct in part through sociology, she says, which she decided to study at Wesleyan in lieu of a performance major. "People always say psychology is perfect for acting—which it is, because you're in the inner psyche of someone else—but actually what I really love about sociology is that it's given me so much when it comes to reading scripts," she says. "When I think about how a script will land for a specific audience, I can tap into that sociological side, where I'm like, 'What is this doing for the universe? Is this putting something good out in the world? Is this character putting out a good representation?' It's really helped me refine my taste."
That taste is still evolving, of course, as is Feldstein's understanding of her place within the film landscape. What hasn't changed, however, is what she knows she has to offer: herself, in her singular form.
"I still feel so new. Even though I work really hard, you always feel like you're the new kid," she admits. "This is the advice I give myself, and I try to give others, too: I've always had this attitude that is, 'I just am me.' I'm very specific, and that's all I can give you. I don't want to change and I don't want to push myself to be anything other than exactly who I am."
In fact, Feldstein has a mantra that she frequently invokes: "You either want the Bean or you don't want the Bean." It's safe to say, on behalf of those who make films and those who watch them, collectively: Yes, we want the Bean.
This story originally appeared in the May 9 issue of Backstage Magazine. Subscribe here!
Photographed by Kareem Black on April 8 in NYC;
makeup by Matin; hair by Peter Butler