We're in month six of the pandemic shutdown, and Janelle Monáe is feeling burnt out with the rest of us. It's at times like these, she says, that self-care is key: "When you're alone and by yourself and no one's monitoring you, you have to actively and proactively make sure that you're watering your garden and trimming your weeds."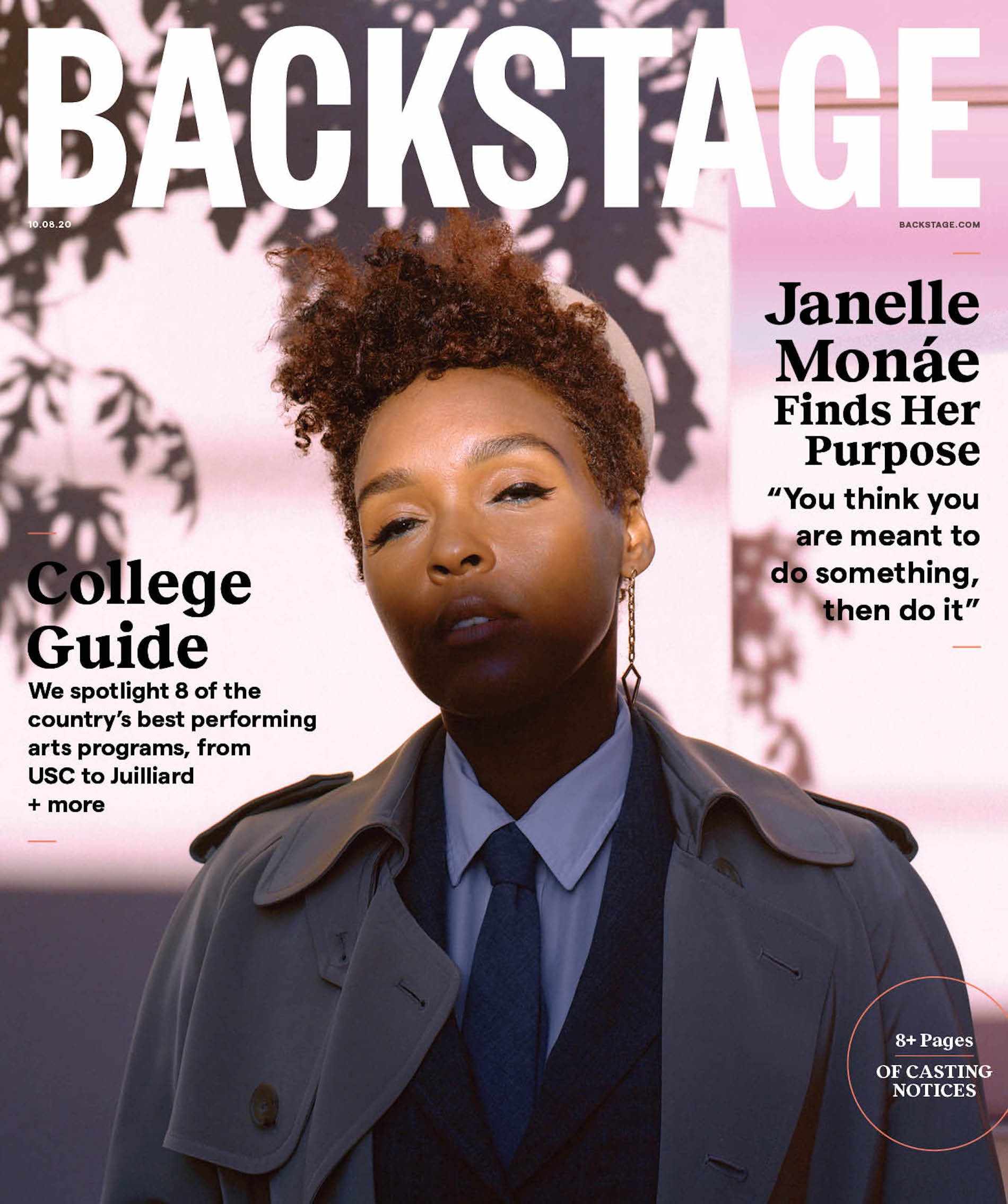 As Monáe searches for a quiet place to sit for our Zoom call, she takes off her wide-rimmed glasses that would sit too big on most faces but somehow frame hers perfectly. The Grammy-nominated singer-songwriter and actor is wearing just one dangling, arrow-shaped earring, a hard-angled blue blazer, also oversized, and glitter around her eyes. Her curly hair is gleaming red, melanin glistening in the sun. This Black girl is magic.
The 34-year-old has two new movies out this fall: "The Glorias," a biopic of feminist icon Gloria Steinem in which she plays Dorothy Pitman Hughes, and "Antebellum," a reality-warping horror film from the producers of "Get Out." Monáe has appeared in six movies since her first live-action role in 2016—nine if you count her voice work in "UglyDolls," "Rio 2," and "Lady and the Tramp." And she's clearly doing something right, considering three have been major awards contenders: "Hidden Figures," "Harriet," and "Moonlight." Plus, earlier this year, she made her leading role debut on the small screen on Amazon Prime Video's second season of "Homecoming."
"I don't pick my roles; my roles pick me," says Monáe, reflecting on the many bold Black women she's brought to the screen. "I just have to do the work to reduce Janelle Monáe Robinson and allow those spirits of those characters to show up."
Whether it's through music or acting, Monáe has always known she was meant to create. "Art is my escape. Music is my escape. Theater is my escape. Since I've been out of the womb, I've always been creating worlds," she reflects. "Whether it was playing with He-Man toys or Barbies, or pretending to know how to cook at a young age with Fisher-Price food, I was constantly telling stories and creating worlds that I could live in."
"I don't pick my roles; my roles pick me. I just have to do the work to reduce Janelle Monáe Robinson and allow those spirits of those characters to show up."
Growing up, Monáe "dealt with a lot of joy and a lot of pain." Her parents were both working-class people in Kansas City, Kansas, and they separated when she was a toddler. But through any tumult, she found solace in performing. "Being on that stage has always been deeply therapeutic to me. It's the only career I've ever seen myself having. Outside of a scientist, I've never wanted to be anything other than an artist." A later-in-life diagnosis of ADHD also explains why she never felt "meant to sit in a classroom."
After doing international thespian competitions and after-school Shakespeare programs throughout her childhood, Monáe's big shot was moving to New York City to study musical theater at the American Musical and Dramatic Academy. It was the opportunity of a lifetime—until it wasn't. She quickly recognized that the Academy's vision for her was a bit too cookie-cutter; and as the only Black woman in her class, she had an even smaller box to fit into.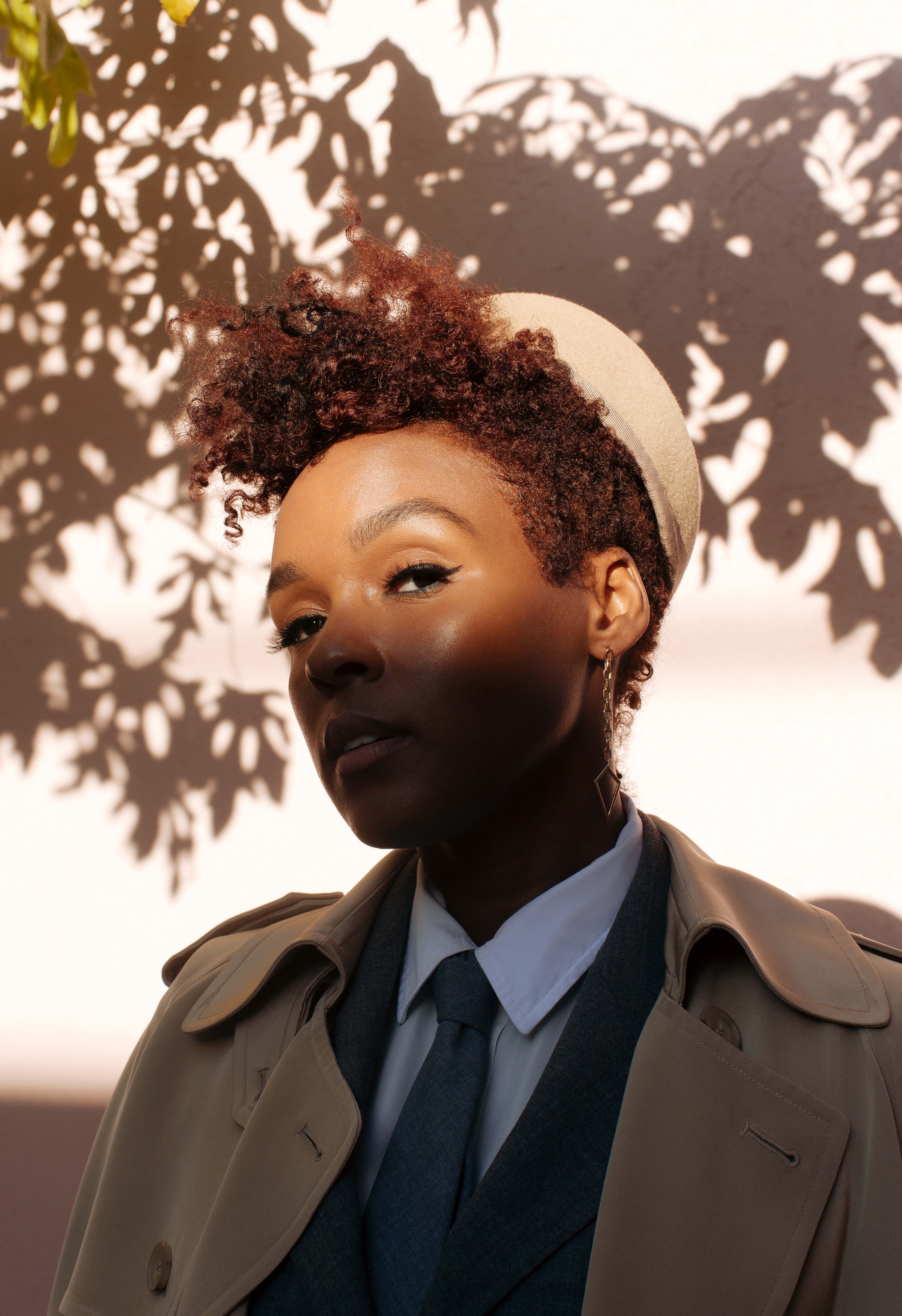 "I knew that what the musical theater world was offering me at that time could not house my ideas," she says. "My ideas were bigger than what parts on Broadway had to offer me. There was a certain edge I was looking for, a certain specificity only I could write."
After a year and a half, Monáe dropped out. "Going to school there and dropping out and knowing that I'm not meant to walk in anybody's shoes—I'm meant to create my own footprint—that is when I decided I had stories to tell." She adds that her desire to "not want to sound or look or feel like everybody else" helped her follow through, despite the risks dropping out can pose to children of working-class families. That confidence and conviction still ooze out of Monáe even through the computer screen, and they have surely played a hand in her success.
"You think you are meant to do something, then do it," she says simply.
Fans of Monáe knew her for her music before she was on the big screen. She released her first full-length album, "The ArchAndroid," in 2010 following her 2007 EP, "Metropolis: The Chase Suite," and collabortions with legendary artists like Outkast, Big Boi, and Sean Combs. Fans quickly latched onto hits like "Tightrope" and her chart-topping song with Fun., "We Are Young."
Looking back, Monáe says she was making space for her creativity even then. "When I started off, it was always a production," she says with a laugh. "There were bubbles on the stage. You saw me trying to do magic tricks. It never was just music. It was always a world, building a world, building a community for artsy kids, for artsy Black kids who don't fit into mainstream and are not trying to fit into mainstream."
Then the acting roles came along, and her practice of big-idea world building came in handy. Following her 2014 voice acting debut in "Rio 2," her first onscreen role was Teresa in 2016 Academy Award best picture winner "Moonlight," which tells the story of a Black boy named Chiron coming to terms with his sexuality in an unkind world. Monáe, who came out as pansexual in 2018 and uses both she/her and they/them pronouns, knows first-hand the impact that LGBTQ+ stories can have.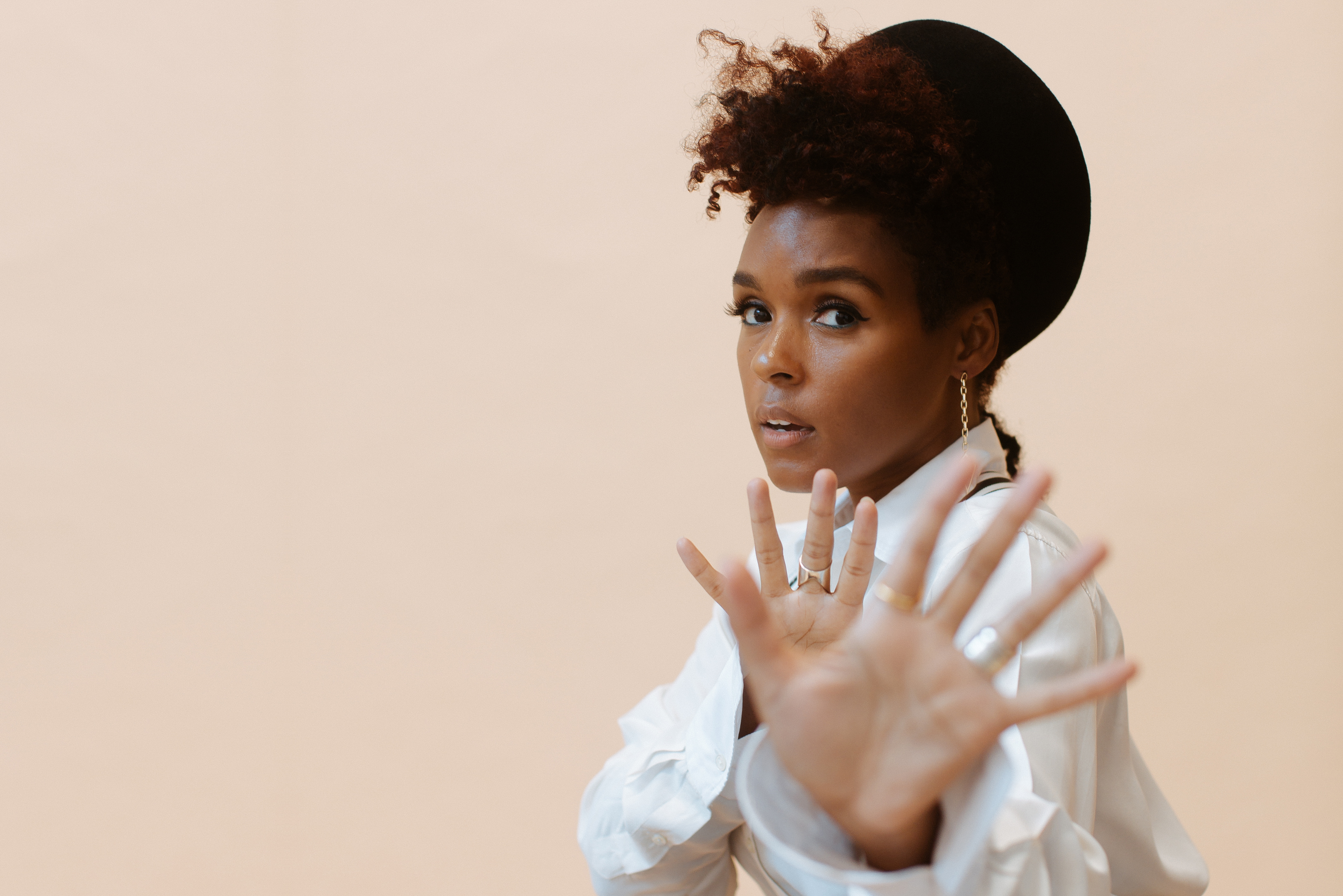 "Once I got those roles that started representing marginalized voices, that's when I said yes to doing film," she recalls. "These were stories that were important in our representation, and globally, it helped people understand our spectrum. We're not monolithic, and we have so much to offer and we are important parts of our communities, big and small. That was what made me say yes to [doing] film, but it was always in my music."
The character of Teresa felt familiar to her. "Teresa's spirit, her essence—I started there. When I read that script, I knew Teresa. I knew her as my aunt; I knew her as my older cousin. I knew Teresa as a great listener, a person who was nonjudgmental. a person who would take you in when you had nowhere else to go, a person that would feed you, just like my grandmother would. I knew that was the spirit that needed to shine through."
When it came to "Hidden Figures," Monáe knew that real-life aerospace engineer Mary Jackson had "a fire. This was a woman who was not going to be told what to do. She was not going to be told to just cook, clean, and shut up. She had ambitions of being the first Black woman engineer at NASA, and nobody was going to stop her from that. I had to start there, with that fighting spirit."
"Once I got roles that started representing marginalized voices, that's when I said yes to doing film. These were stories that were important in our representation, and globally, it helped people understand our spectrum."
Now, Monáe is taking on her first leading role in a film in "Antebellum." She plays Veronica Henley, a successful author and activist hard at work dismantling the racist systems at play in the U.S. The character pays homage to many of Monáe's idols and is a way of "honoring my ancestors," she says.
"[Veronica is] a Black woman who is reminiscent of all the Black women that I look up to and respect, like Maxine Waters, Ayanna Pressley, Angela Rye, Brittany Packnett Cunningham, Bree Newsome, Harriet Tubman, [and] Angela Davis. These women walk through life every single day with the burden on their back of dismantling white supremacy and systemic racism," Monáe says. "And my character has this warmth to her because she is a mom, she is a wife. But she put her community before her own safety and her own needs. We know a lot of people like that. Specifically, Black women do it all the time: show up for everybody when there is an injustice happening."
"Antebellum" has certainly been a conversation starter. Over the course of the film, Veronica is sucked into a horrifying world that brutally depicts the realities of slavery while also underscoring the all-too-familiar images we're bombarded with today of Black people dying at the hands of police. The film's portrayal of slavery at first feels gratuitous, until its twist shifts the audience's entire perspective. Due to the film's violence, Monáe admits that the opportunity to star in "Antebellum" initially gave her pause.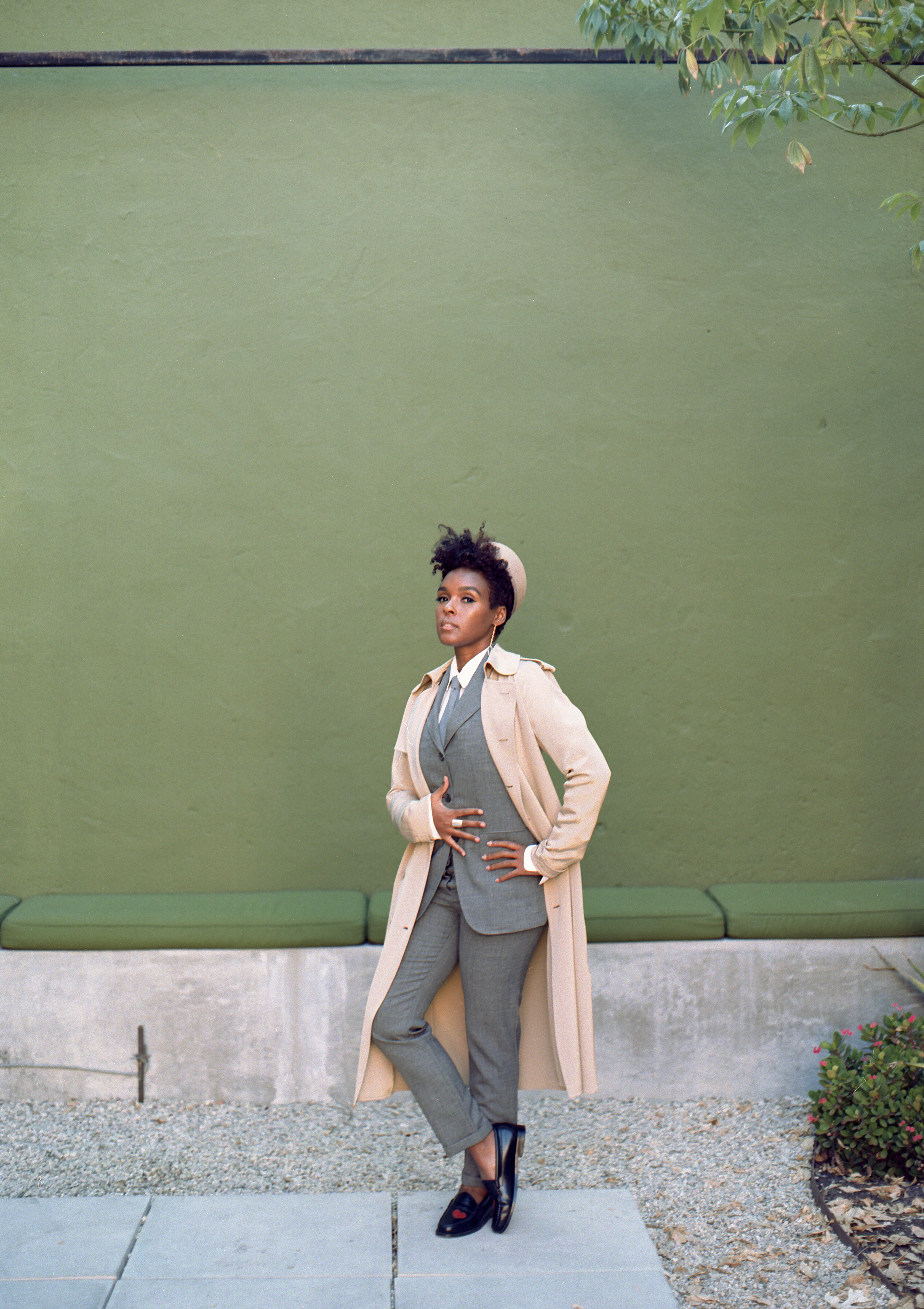 "This wasn't a project I said yes to immediately," she says. "I, like so many people, struggle with seeing our trauma. It's triggering. When you scroll up and down your timeline, do you want to repost what happened to George Floyd? Do you always want to repost videos of police officers killing Black people? No. Do you feel a responsibility to tell the truth about it and to make people aware of what's going on? Yes. It's a constant struggle, and we need to talk about that more."
Part of that struggle, she says, is ultimately needing "to put our mental health on the back burner when we're dealing with trauma." But it's her duty as an artist to tell the truth, "not [to] whitewash or water down what white supremacy has done, is doing, and will do to us if it's still allowed," she continues. "What made me say yes is that I felt like it connected the dots between the past, the present, and what can be the future. There's no way to talk about white supremacy [and] racial injustice without talking about chattel slavery, America's first sin."
This country has never properly atoned for the atrocities of slavery; its remnants are scattered throughout our institutions, our way of life, and even in our physical monuments celebrating Confederate leaders. "Antebellum" challenges the notion of the past being behind us by juxtaposing Monáe's character—quite literally enslaved and picking cotton in fields—with tragedies that are happening right now.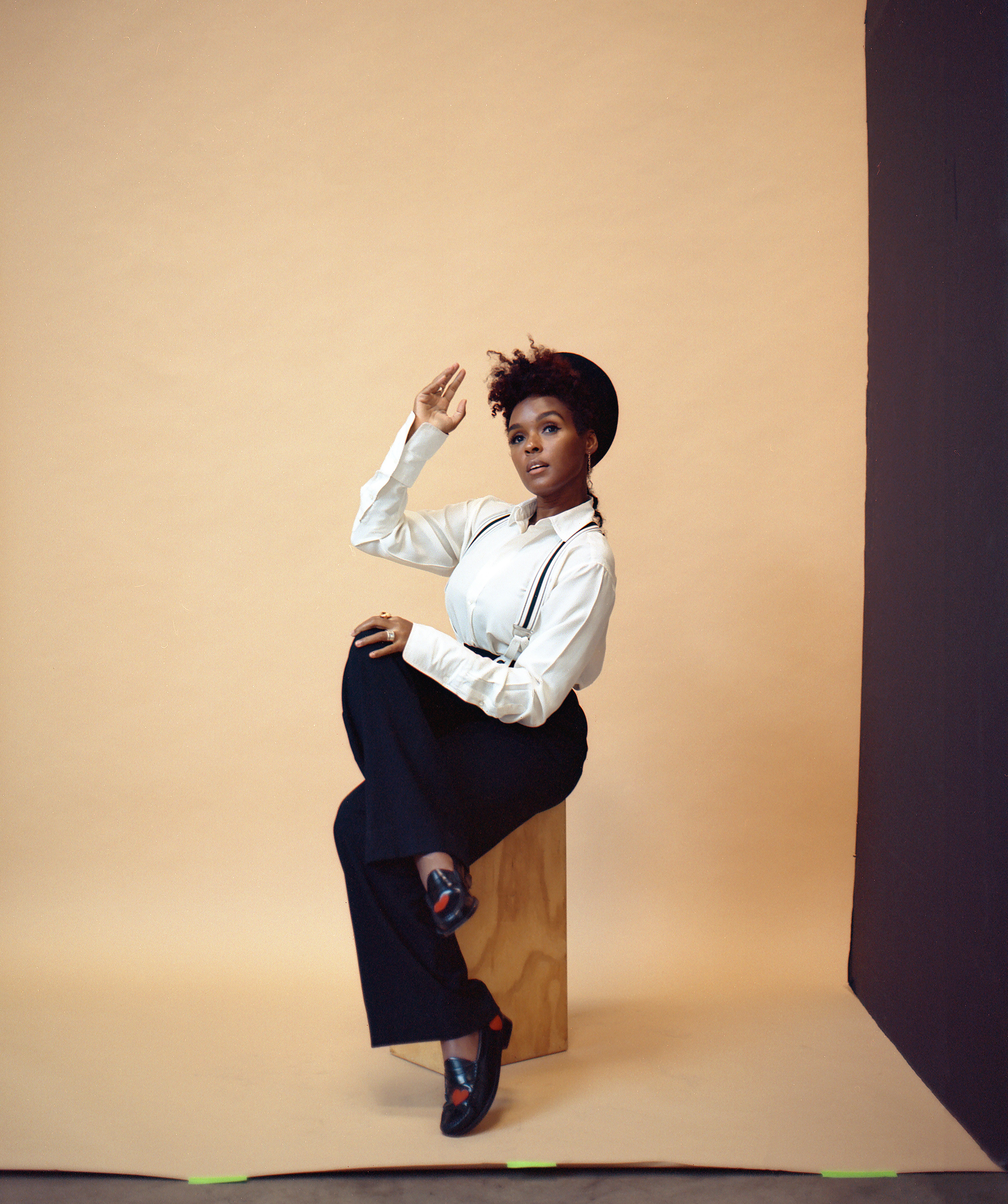 "When we talk about police, during the Civil War, the earliest institution in the South of policing was known as the slave patrol," says Monáe, getting into a groove. "The slave patrol's main goal was to hunt down and capture runaway slave people, to stop people from speaking and revolting. People think that [the] police was built on protecting and serving the community, but no. The earliest institution of policing was built on terrorizing Black people. When we're screaming, 'Abolish the police' and 'Defund the police,' this is why: The police were built and established on racist policy."
Stories involving Black trauma have been around for decades, but Hollywood has been reconfiguring them to fit our current moment. Consider Jordan Peele's "Get Out" or Misha Green's "Lovecraft Country," in which the real-life anxiety and terror Black people have felt for centuries isn't just exploited for shock value—it creates an uncomfortable reality with all-too-tangible stakes. These stories, along with "Antebellum," are reinvigorating horror and breathing new life into long-standing pillars of the genre.
Monáe insists that while "Antebellum" meditates on what it's like to be an enslaved person, that's not what the film is at its core. "I want people to understand that we don't stay in that trauma, even though we have to tell the truth," she says, knowingly nodding to her new single, "Turntables." "This is not a white savior film; this is us taking power into our own hands. In the end, the tables will turn—and they are turning."
It's all to say that it takes unknowable strength and resilience to be a Black woman in America. And while her art began as a form of solace, Monáe has transformed her passion across media into powerful messages of liberation that uplift her communities. She emphasizes that her career has never been "about a hit song. It wasn't about just putting out music. It was about purpose." And as our interview wraps, it's clear that she has found hers.
This story originally appeared in the Oct. 8 issue of Backstage Magazine. Subscribe here.
Looking for remote work? Backstage has got you covered! Click here for auditions you can do from home!
Photographed by Mancy Gant at Naked Eye Studios in LA; Styling by Alexandra Mandelkorn; Makeup by Jessica Smalls; Hair by Nikki Nelms