One of the best tricks an actor can have in their arsenal is the ability to lean into a character's contradictions—to play into the shades of imperfection and the hypocrisies that make them more human. To that end, Jessie Buckley is one of the most dynamic and natural on-the-rise talents working today.
A look at her latest trio of screen projects is all the proof you need. In Charlie Kaufman's adaptation of Iain Reid's "I'm Thinking of Ending Things," she plays a buoyant romantic lead who's losing the thread of her reality. On the fourth season of Noah Hawley's "Fargo," she plays Oraetta Mayflower, a nurse-turned–"angel of death" with an appetite for euthanizing her patients. And embodying a younger version of Olivia Colman, she stars in Maggie Gyllenhaal's directorial debut, "The Lost Daughter," as Leda, a scholar and mother of two for whom motherhood is an unnatural fit. (Buckley received BAFTA and Academy Award nominations for the performance.)
Her back-to-back breakouts in 2017's "Beast" and 2018's "Wild Rose" helped set the stage for these projects, showcasing Buckley's ability to play a woman torn between assumed responsibility and her own desires. "She's just the fucking best," Gyllenhaal says of working with Buckley, calling her an "artistic sister." "I saw 'Wild Rose,' which is why I wanted her to be in the movie. She's obviously her own formidable artistic force, but she reminded me a little bit of me. I find her endlessly interesting and inspiring."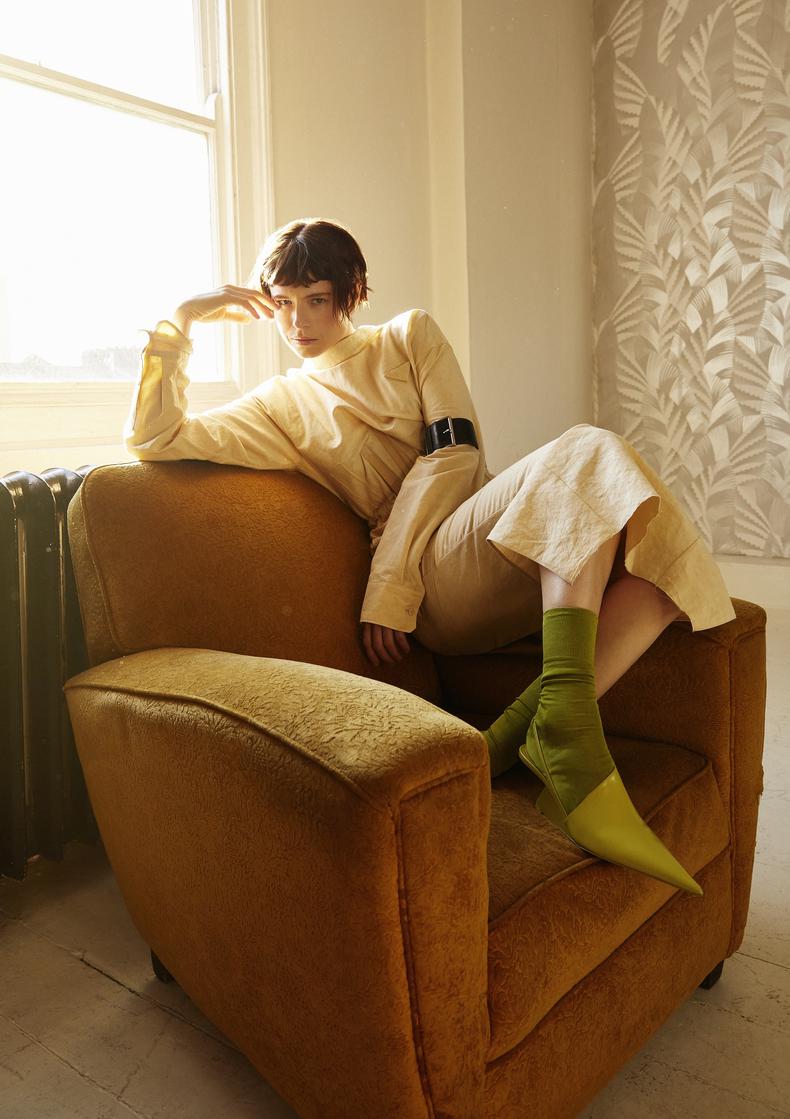 Hawley says he cast Buckley due to her equal parts "charm and salt." He was impressed by the "versatility and certain amount of courage" shown in her previous performances, but it wasn't until meeting her in person "that her true mischievous nature" showed. "She is that best of all things: a movie star who wants to be a character actor."
The actor's current collaborator, theater director Rebecca Frecknall, perhaps says it best: "What makes her so compelling is her ability to embody complete vulnerability and total strength within a singular moment. She never shies away from complex emotions within a character and makes such surprising and creative choices."
Buckley's performance as the iconic Sally Bowles opposite Eddie Redmayne in Frecknall's West End revival of John Kander, Fred Ebb, and Joe Masteroff's "Cabaret" is just the latest example of her knack for taking risks. Much like the characters she plays, Buckley expresses a natural desire to do the opposite of what's expected. While others may seek the proven path for security in an industry that typically lacks it, she thrives on uncertainty. Her approach to the professional performing arts has been more organic, but she gravitates toward material that gives her "a mixed feeling of thrill and terror."
"I guess being scared is good, because it means that you're probably going to learn something about yourself that you don't know yet," Buckley reflects on a recent afternoon, speaking from her dressing room in London's Playhouse Theatre. "That's what I want. I'm going to grow from that experience."
Born in Killarney, Ireland, Buckley grew up in a musical household and found her passion for performing as a singer and musician (piano, clarinet, and harp were among her instruments at the Royal Irish Academy of Music), and later as an actor. She moved to London at age 17 to pursue musical theater. Screen work never felt within the realm of possibility.
"When I was small, I genuinely never in a million years thought I would even like being in a film or on a film set; that just was not part of my vocabulary," Buckley says. "That happened to people in Hollywood. It was so far away from how I grew up."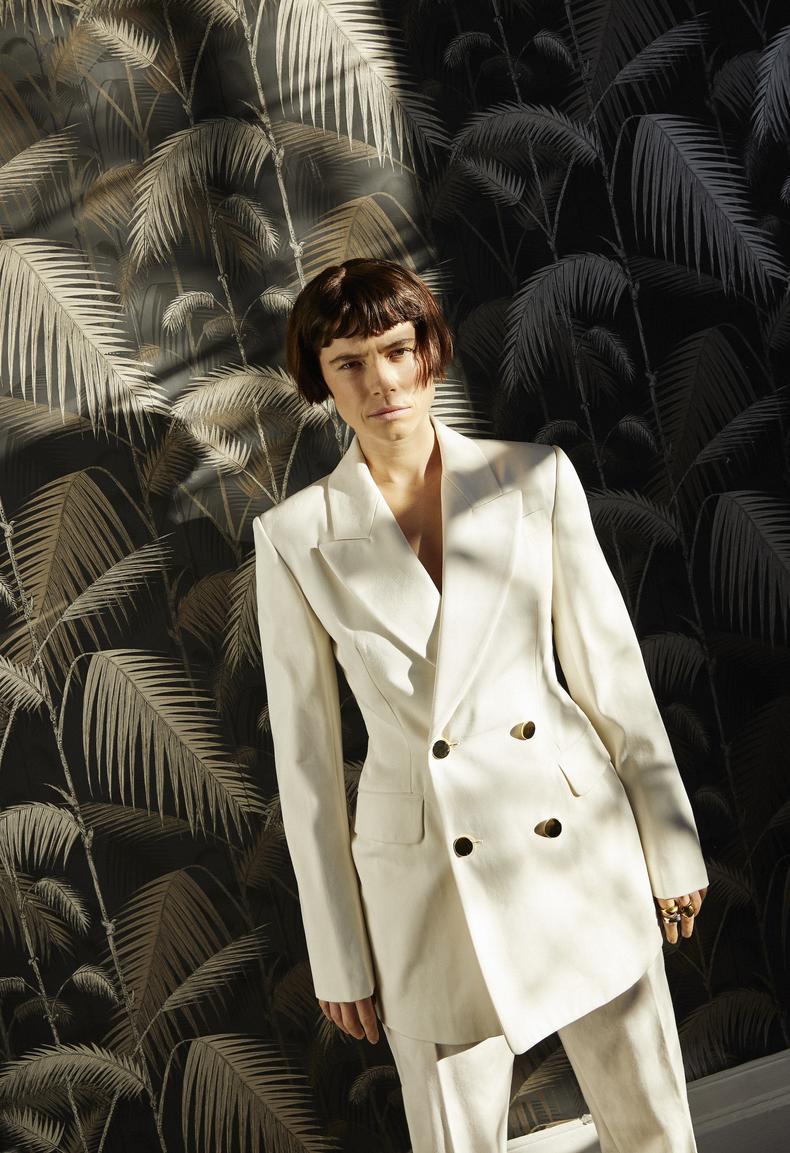 It was after her move to London, however, that Buckley unexpectedly became a contestant on Andrew Lloyd Webber's competition series "I'd Do Anything," a televised search to cast Nancy in a West End revival of Lionel Bart's "Oliver!" She placed second.
"That kind of happened by accident, in that I was coming over to audition for a drama school and didn't get in and was completely heartbroken," she remembers of the lead-up to her rounds of "I'd Do Anything" auditions. "When I was in it, I was so thrilled and excited and ignorant and in shock that I was actually being allowed to peek behind the curtain, [which] I thought would take 50 years. It was such a wild experience."
Though she didn't win the role of Nancy, her time on the show soon got her cast in a 2008 fringe theater revival of Stephen Sondheim and Hugh Wheeler's "A Little Night Music," which transferred to the West End in spring 2009. She likely could have ridden that wave of early stage success into a dedicated musical theater career. Instead, she continued her schooling with a three-year BA program at the Royal Academy of Dramatic Art, graduating in 2013.
"I ended up getting a job and working first, but in the back of my head, I always wanted to train and be around people my own age," she says. Her time at RADA was prefaced by two weeks in a Shakespeare class, which "was when the idea of actually doing straight theater became a possibility."
"The thing is, I don't have a process," she says. "Everything offers itself up in different ways. I'm more interested in the things that are unconscious than things that are conscious in my work anyway. That means that you're reacting to the world around you from within the material that you're working on." (As Kaufman says about why he likes working with Buckley, her responses are "always honest and always interesting.")
She compares her thought process when building a character to reading a book. "When you read, all of a sudden, you see the whole book around you; you start seeing it being reflected in you. I pull [from] all those things."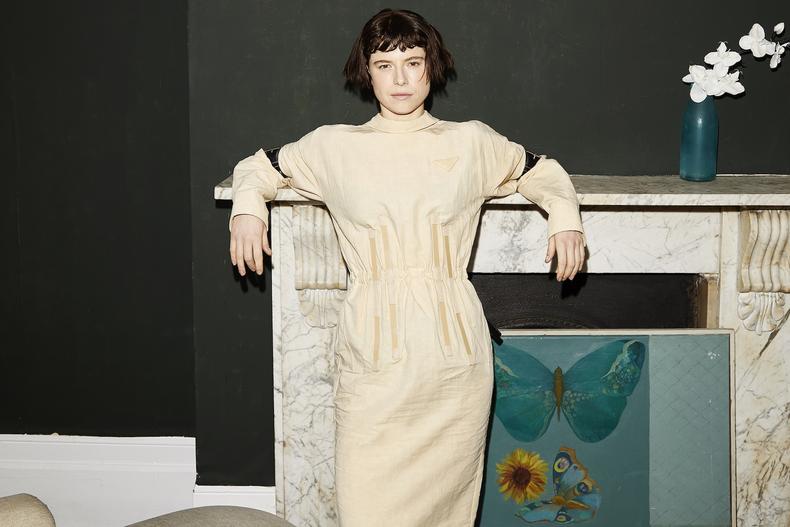 Finding her dream work also plays a role. "Dreams that I might start having at that time—they're kind of like little clues that you put into Pandora's box, and whether they show up or not [while performing], it's an active, unconscious thing that's constantly being poked. I don't really want to know what I'm doing. I don't want to have anything to do."
In some ways, she says her journey as an actor is about rewinding to the wide-eyed wonder—even naiveté—that she exhibited at 17, when she was singing songs like "One Night Only" and "The Man That Got Away" on primetime TV.
"I was so raw and I was so clueless most of the time. I was just burning off raw hope, basically, that I was going to be able to sing a song well, and I still feel like that," she admits. "I get so nervous, but I also think that's good energy. In a way, that rawness is the thing that you're constantly trying to come back to. All you can do is your best, and sometimes you fall down, and that's a very human thing to happen to you. It's what you do on the other side of that that is the most important part and where the real growth comes.
"If you stop falling down and picking yourself back up, then I don't think you're really taking risks," she concludes. "You have to be willing to put your heart out there. You've got to jump off the cliff."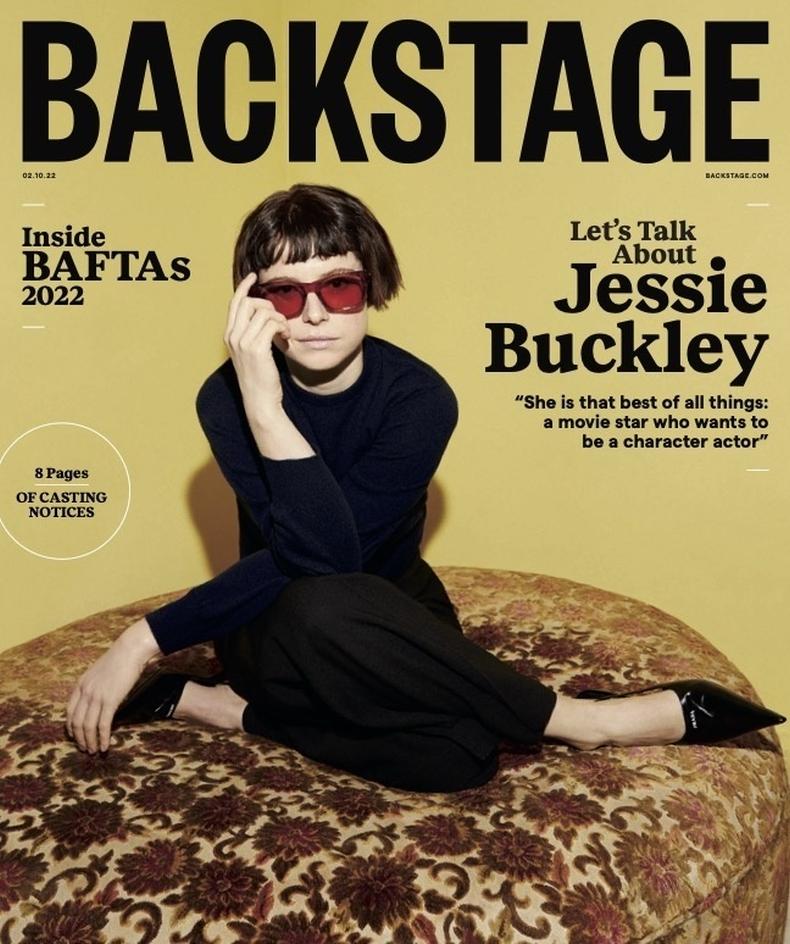 Buckley has a strong foundation, which can be the key to career longevity. As much as she credits her training, her teachers, and the privileges afforded by her opportunities thus far, she says that it's the same collaborators who sing her praises who are the real gift. Surrounding yourself with like-minded creatives who will challenge you, make you better, and jump off the cliff by your side is instrumental to building that foundation early on.
"The relationships are everything to me," she says. "I don't know anything without anybody else, and I'm not really interested in it. The most exciting part for me is when somebody says, 'Oh, come over to my corner,' and in the middle, something completely new comes alive for both of us. You build a whole imaginary space together, and the magic of those moments is when all those tiny little bits come together."
Looking ahead, Buckley has an esteemed list of collaborators to continue that work with. She'll wrap her time with "Cabaret" in March; Sarah Polley's highly anticipated "Women Talking" is due later this year with co-stars Frances McDormand, Claire Foy, and Rooney Mara; and Buckley's leading role in Alex Garland's "Men" is also forthcoming.
Rest assured, though, that each project will continue to explore the intermingled complexities of the modern woman—and the fallibility that defines us all.
This story originally appeared in the Feb. 10 issue of Backstage Magazine. Subscribe here.
Photographed by Zoe McConnell on Jan. 13 in London. Styling by Rose Forde. Stylist assistant Libby Keizer. Makeup by Florrie White. Hair by Mark Francome. Look 1: dress, shoes, and cuff by Prada. Green socks by Falke. Look 2: dress and shoes by Kiko Kostadinov. Bracelet by vintage Celine at Mmneque. Look 3: blazer, trousers, shoes and rings by Alexander McQueen. Look 4: trousers by Loewe. Roll neck by Begg & co. Shoes by Prada. Sunglasses by Paul Smith. Cover designed by Ian Robinson.