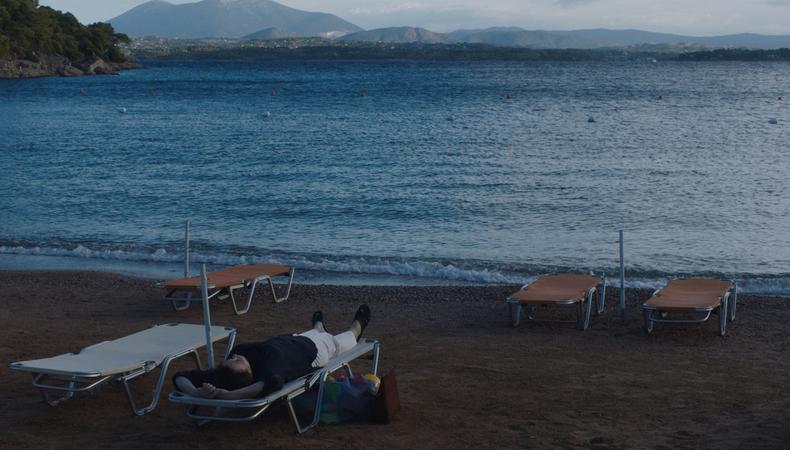 "The Lost Daughter" may mark her directorial debut, but Maggie Gyllenhaal has been on enough sets in her years as an actor to know exactly how she wanted to run hers.
"Something I've learned to do as an actress is: if I need some kind of permission, to ask for it with a spoonful of sugar," she says. "I really wanted to have a set where nobody had to bother with that bullshit, where I was interested in everyone's ideas—where they didn't have to 'spoonful of sugar' it with me."
Adapted by Gyllenhaal from Elena Ferrante's novel of the same name, the film is a harrowing blend of psycho-thriller and domestic drama about the expectations of motherhood, and what happens when they're not met.
Gyllenhaal, who has been nominated for Emmy and Academy Awards for performing, has long wanted to step behind the camera, "in some ways consciously and in some ways unconsciously," she says. She adds that she's never been the kind of actor who's "satisfied to just stand on a mark where I was told to stand."
So when she came across Ferrante's book, "I could see it cinematically; I could see the reason to translate it into another form," she recalls. But the film's tone was not immediately evident, and Gyllenhaal spent the bulk of the preproduction period honing it. Still, it wasn't until she got on set and began to interpret the material with her actors that the piece formed its spine.
"There was this process with the actors; I could feel when we were what I would call 'in the current,' when all of a sudden, it's something alive," she says. "And I'm like, OK, I thought the tone was this, but it shifted just incrementally by the beauty of the way that scene was played. [What the film] ended up being was there from the beginning, but it got deeper and clearer and more focused and sharper in every single step of the process."
Anchored by firecracker performances from Olivia Colman, Dakota Johnson, and Jessie Buckley, the film wasn't short on talent for Gyllenhaal to work with. But she also knows that no two actors' working styles are alike, and she needed to be comfortable with all of them.
"I have a lot of opinions about how to help an actor get to a really exciting place. I have opinions about how I'd like to be helped to get to that place, and that certainly translated into the way I worked with my actors," she says. "Everybody needs to be taken care of and seen in a different way, just like people. Some people want to have a long dinner and talk everything out. Other people, that would kill it for them. Part of the job of a director is to honor whatever [actors] need to get to a place of freedom."
That freedom, Gyllenhaal adds, allows actors to access real spontaneity on camera, when "you don't know what's going to happen, even if you have a point of view about how you walk into the scene." For directors to succeed, they need to tap into a similar freedom so they can make decisions and believe in them unapologetically.
"The thing that served me was really to listen to myself. I got great notes and I took them often, but I took them when they felt right to me," she says. "There were times when people I respect didn't agree with the choices I was making; but if I felt they were right, I stood by them. I'm so glad I did, because the movie is its own expression that isn't watered down by trying to please everybody."
This story originally appeared in the Jan. 27 issue of Backstage Magazine. Subscribe here.
Looking for remote work? Backstage has got you covered! Click here for auditions you can do from home!