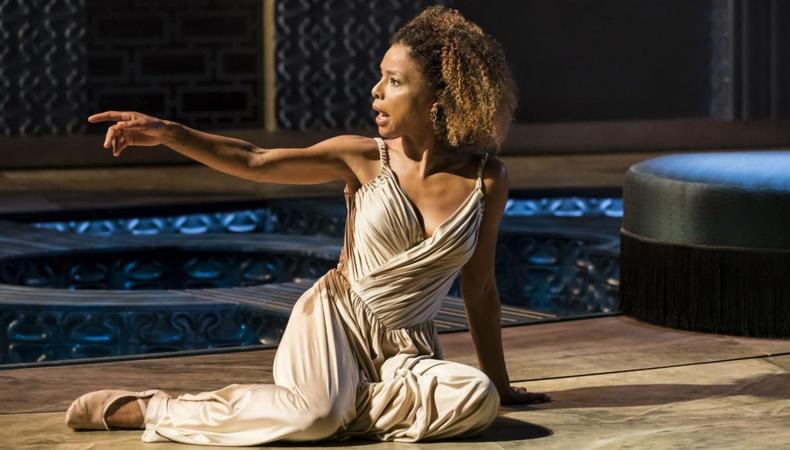 Welcome to Decoded, a series that deciphers different corners of the UK performance landscape. This week, Backstage asks why RADA has been one of the UK's most highly regarded drama schools for over a hundred years – and how you get to study there.
Don't Say: "Daaaaaaaaarling, do let me in – I'm a close friend of the Beerbohm Trees!"
Do Say: "RADA is a guarantee of high-quality vocational training."
What is RADA?
RADA or the Royal Academy of the Dramatic Arts is one of the UK's most prestigious drama schools, offering world-leading vocational training for actors, stage managers, designers and technical stagecraft specialists. Set up in 1904 by renowned actor-manager Sir Herbert Beerbohm Tree in rooms above His Majesty's Theatre in the West End, RADA likes to style itself as an "academy founded by the industry for the industry."
RADA does perhaps have a slight reputation for being posh and it certainly draws in big names and big money. In 2017, RADA President Sir Kenneth Branagh directed Tom Hiddleston in a small scale, three-week run of Hamlet in RADA's theatre to raise funds for the academy. Famously, George Bernard Shaw donated the royalties from Pygmalion to RADA, and it later benefited substantially from the success of My Fair Lady. He also gave occasional lectures to students, including one called "Elementary Economics for Actors," which we're sure came in very handy!
Looking for your next screen or stage role? Check out our UK castings
Why should I care?
If you're a prospective actor, one of the main reasons to care about RADA is that having it on your CV is I-M-P-R-E-S-S-I-V-E! Yes, there are other prestigious drama schools that probably do just as good a job, but RADA is the one most people have heard of. It's got money, class and facilities galore – fancy using their five theatres, cinema, a renowned library, a scenic art workshop, fight studios, costume store, sound studios and wood and metal workshops?
Then there are the alumni, which reads like an acting Who's Who: John Gielgud, Anthony Hopkins, John Hurt, Glenda Jackson, Sophie Okonedo, Allison Janney, Ben Whishaw, Phoebe Waller-Bridge, Vivien Leigh, Cynthia Erivo, Andrew Lincoln, Gugu Mbatha-Raw and Matthew Rhys all went to RADA – and that's just for starters. Clearly, RADA is doing something right.
RADA is seen by many employers as a guarantee of quality – the epitome of British drama training encompassed by four little letters. One of RADA's boasts is that they prepare actors for the real world. Students spend their third year working on professional-standard productions, and the academy's industry showcases attract agents galore.
How do I get involved?
RADA accepts 28 acting BA students each year, chosen from a four-stage audition process held in London, New York, L.A., Dublin and in cities across the UK. Controversially, RADA does charge prospective students to audition but they're also keen to stress that there's financial support for less well-off talents, and they encourage people from all backgrounds to apply.
For those not able to go full-time, there are other ways to get involved with RADA: you can catch a production at one of their performance spaces, sign up for one of their short classes (subjects include Musical Theatre and Clowning!) or if you're between 16–20 you can join one of the academy's Young Actors' Workshops.
RADA's website is a good place to start investigating to see if it's for you, and remember: there are other drama schools and many ways into the industry!
What else do I need to know?
Competition to get in is steep. Over 3,500 people apply every year and places are limited, so you have to be very talented or very lucky to get accepted. So, whisper it: not all actors of note go to drama school. Dame Helen Mirren – you may have heard of her – didn't go, and is on record as saying she thinks the best people get thrown out! So, don't worry if you get a no – it's just the start of your career, not the end!
More in our Decoded series: