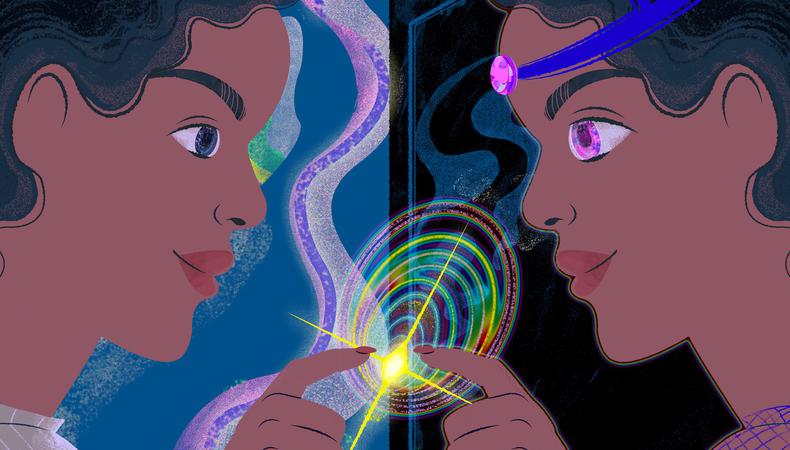 The video game industry is full of opportunities for actors—and it's not just your voice that casting directors are interested in. With more than a decade of experience in the industry, Julia Bianco Schoeffling knows this first-hand. She's worked on franchises like "Call of Duty" and "Halo," was head of casting and director of voiceover services at the Formosa Group, and now is the cofounder, COO, and CD of the Halp Network, which works with clients including Square Enix, Blizzard, and EA. Schoeffling's experience includes casting not just voiceover, but also motion, performance, and facial capture. Backstage caught up with Schoeffling to find out more about the casting process and her advice for actors interested in entering the world of gaming.
How to be a video game voiceover artist.
What's been the most interesting part of casting a recent project you worked on?
The "Westworld" VR game I cast, "Westworld Awakening," was interesting because there were a lot of parties involved, both HBO and [game developer] Survios, and it was a known IP, so there were a lot of people who were careful about wanting the quality level to be there with the talent. One of the challenges we always face in games is that a lot of people only want to pay scale. The process with that project was that I was fortunate enough to be able to get a decent amount of time with the developer and HBO to review the character side and get pieces of the script. It is one of the coolest projects to play, although it's hard to get your hands on because it's VR only. You get killed by Hank the serial killer multiple times in an hour. It's scary, but fun!
What is your process for casting when you're working on a project at the Halp Network?
I primarily focus on voiceover casting and then performance capture, motion capture, [and] facial capture casting. Those are the major needs on the game side of things. Depending on which side of the casting process it is, if it's something that needs video or needs audio, the process will be a little bit different. For a voiceover-only game, typically a client comes to us with a list of characters and descriptions, and then we take the ages, the accents, and all of the needs of the roles and organize. There can be 70 or 100 characters that we're dealing with. We're always looking for versatility, because a lot of times you're going to need to do more than one role, especially on voiceover-only projects. On the performance capture side, we'll need to know sidecar-type information, height, and any kind of movement experience. Things like weapons training, martial arts, theater—all those skills are super relevant—and having performance reels of any kind. It doesn't have to be a motion-capture reel, as long as it shows it isn't just voice that you can do. Clips that demonstrate moves where we can see your full body and show that you can execute blocking are definitely helpful.
What materials should actors prepare to work on a video game?
Having a reel is great. We go through agents, typically, although that's on the union side. Nonunion can be direct or through agents. A very large percentage of video game jobs are done nonunion. The process for facial capture and performance capture is a little bit different, because we do need a little more information about you from the get-go aside from a reel or résumé.
What voice actors should know about motion capture in video games.
What are some suggestions you have for people auditioning remotely for projects that are still casting right now?
Generally, we do self-tapes first. I'm perfectly fine with self-tapes from home, as long as you follow instructions—and one of the most difficult instructions to follow is just to show your full body. For performance capture, we really want to see how you walk, how you move. It's not about the closeup. I'd rather have a little bit more projection on your performance so that you can be farther away from the camera. In your living room is fine. I don't care if I see your dining room table, as long as I can see your legs.
What can an actor expect from the casting process after submitting a self-tape or doing an initial audition?
We cull it down to somewhere between seven and 10 choices for a role and provide options along with résumés to the clients and directors. From there, we do callbacks. Some callbacks can be done on performance capture stages, some are done in casting studios. In the case of "Westworld," it was done in the developer's conference room, and we do need talent to be off-book for those types of auditions. We usually call back around three people. We try not to waste too many people's time, and we choose from there. Sometimes multiple callbacks are needed, and occasionally chemistry tests are needed. We also consider people's voiceover reels, because for a game like "Westworld Awakening," there was a decent amount of voiceover.
What can an actor do in an audition to make them memorable to you, even if they don't get the part?
In voiceover, a lot of times we don't get to see people, so it's just what you're hearing. When you're listening to 300 auditions back to back, you're really just looking for something that's different. For performance capture, and especially in person, I try to make sure it's super comfortable in there and, with that, I want an actor who's interested and enthusiastic about the project. I think that goes a really long way, so it doesn't feel like I'm just one of 20 stops on your calendar. I'm going to try to not make it feel that way for you, and I hope you can not make it feel that way for me. We're all spending our time in this room trying to get to the end goal. It's hard with games because it's not necessarily everybody's first media choice, but we're looking for well-rounded actors, and there are a lot of actors who should be able to act in every different type of medium.
What to know about video game auditions, according to an agent.
What is the biggest casting challenge you face?
I think the biggest challenge in general for games is that not everyone thinks of it as a first-choice media type. If you want to be an actor, you likely want to be a film actor or you want to be on TV. There are a lot of reasons behind that, but a lot of times agents don't take [games] as seriously. They may take on-camera gigs over game gigs. One of the biggest challenges is constantly striving for better products with better talent, but still having to educate the industry on how we work and how games do things. There's a lot of education involved, and the tools out there weren't really built with games in mind. There are a lot of things we end up working around or just kind of doing ourselves to better fit what we need.
What advice would you give aspiring video game voice actors?
When I'm casting for a voiceover role, I have no problem with the designation of "voice actor," but the moment you hit performance capture and facial capture and motion capture, my clients don't want to see actors referring to themselves as voice actors if you're trying to do those types of things. I think an actor is an actor is an actor, and you should learn different media types, but I think it's a really great place to start because games are growing. We want people who are comfortable both on- and offscreen. That said, there will always be voiceover roles and there will always be a need for voice talent and voice actors. That's definitely an area for distinction.