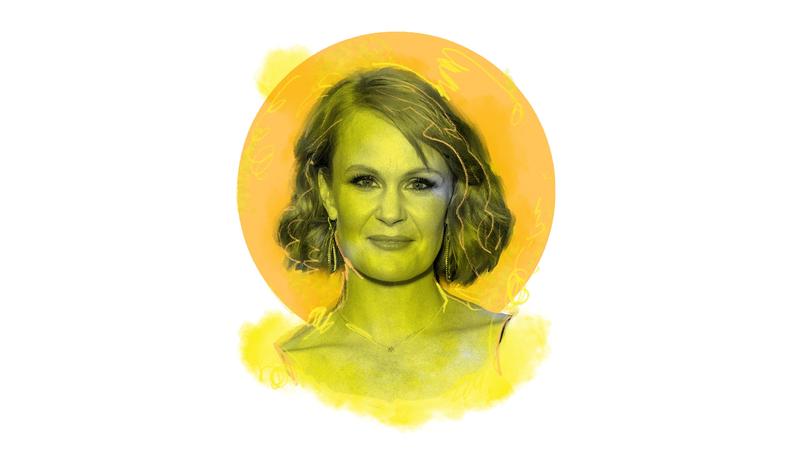 Kate Baldwin is a two-time Tony nominee and most recently starred opposite the divine Miss Bette Midler herself in Broadway's "Hello, Dolly!" Still, the triple threat is preparing to go where she has never before: a solo musical. Before heading up Jenny Giering and Sean Barry's "What We Leave Behind," debuting at Theatre Aspen's inaugural Solo Flights Festival (Sept. 18–21), Baldwin hopped on the phone with Backstage to talk career misses, mishaps, and masterful performances, and advice for anyone to make their mark as leading lady—even when they encounter a little car trouble along the way.
What performance do you think every actor should see, and why?
Years ago, Janet McTeer did a production of "A Doll's House," and I saw that at a very formative age—I think I was in college. She blew the roof off of everything I thought about the role of Nora Helmer. I admired her. She was just so fierce. She was so brave. She was so unusual for what you think about with that role. She was not the same physical type that a person would imagine. She just embodied it in a way that broke through people's preconceived notions.
What would you say is the wildest thing you've done to get a role?
I think back to my very first job. I was a student at Northwestern University and a local theater was doing a production of "Baby." I knew and loved that score and wanted to audition for it. I don't know how I wrangled the audition while I was still in school, but I did. I went for the initial call and then I got a callback, so I had to figure out a way to get to the theater. I was living 20 minutes away by car, so I borrowed a friend's car. I was going back for the callback and I went to park my friend's car and it broke down halfway there. It just stopped. A nice person came and helped me push the car over to the side of the road. I ran to the gas station and called my friend who was the owner of the car and told her what happened. I called the theater and said, "This just happened to me," and they said, "Don't worry. We'll wait," which was incredibly kind and generous of them. Then I called another friend of mine and he picked me up and brought me to the theater and I had my callback and I booked the job! That was a stressful and harrowing but ultimately happy experience.
READ: Tony Shalhoub Once Book a Gig By Pulling His Pants Down
What advice would you give to your younger self about going into this industry?
Most of the things you worry about are never going to happen. Just stop worrying so much and enjoy it. Have fun!
How did you first get your Equity Card?
That production of "Baby" where my car broke down, I got my Equity card with that. It was a big leap and I was happy that it ended up starting me off [on my path]. I think that people were very generous and kind, and I think once I finally got there, I got to sing the song and it worked out well. I don't think that I was their first idea to cast in that role, so they had to sort of switch their lense a little bit. They asked me to take my shoes off in the audition because they thought I would look too tall—that's always been a thing for me. And so, it had a happy ending, but it took a few swerves to get there.
What would you say is your go-to audition song?
Well not anymore, but when I was just starting off in New York City, I would sing the song "Somebody Somewhere" from "The Most Happy Fella." When I auditioned for "Thoroughly Modern Millie" over the course of a year, I had to [go in] about seven times. And each time they made me sing my song, which was a version of "Look What Happened to Mabel" from the musical "Mack & Mabel." So I retired that one. I sang it at an event honoring Michael Mayer a couple of years ago. Michael directed "Millie" and Dick [Scalan] wrote it and so I sang the song for them and they flipped out and were like, "Oh yeah! We remember making you sing that over and over again!" I made them both sign my copy of the sheet music, and I retired the song. I'm not a sports person, but it's akin to when a football player retires, their number or their jersey gets hung up on the wall.
For the Solo Flights festival at Theatre Aspen you're doing a one-woman musical; what has the preparation been like?
I have my first rehearsal today, so you're catching me at the very beginning. And so, I don't know! I think it's going to be a test of stamina. I've done two-person shows that were full-length. I've done "I Do! I Do!," and I've done "John & Jen," so I think it will be similar to that where you never leave the stage and you just sing and talk. I don't think there's a big difference. You still have to learn the words and music!