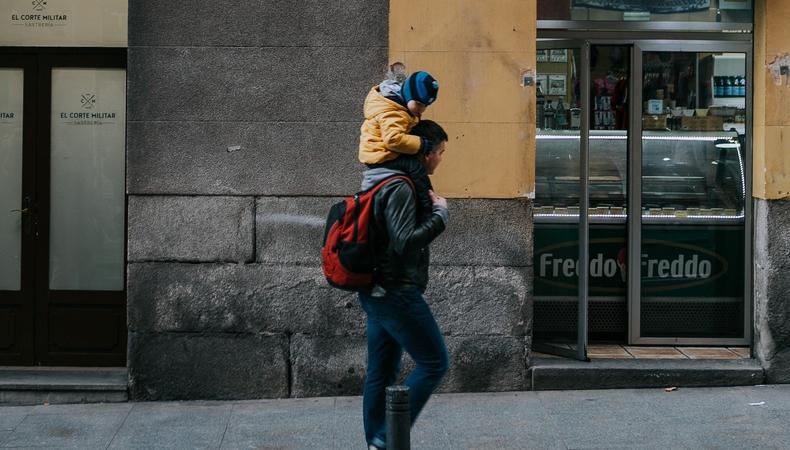 Psychological resiliency is the ability to protect yourself psychologically and grow from experiences. In deference to what has been said about young performers, what I have found after many years of advising the Screen Actors Guild Young Performer Committee is that many young performers grow from their experience of being involved in this industry if parents groomed the situations correctly and used experiences in a helpful, healthy manner.
As such, I hope this article provides parents with some basic tips to help build resiliency in your child actor, whether they continue with industry-related careers or not.
1. Take advantage of growth opportunities.
While driving your child to auditions, talk about their expectations and be sure to set realistic expectations. It's important to stress that getting a role often has absolutely nothing to do with things your child can control. In other words, he or she may be doing everything right but they still might not get picked. Maybe your son is too tall or not tall enough. Maybe your daughter is blonde but they decide they want a redhead. Even a flawless audition can't change your child's height or hair color.
That said, if there is an area that can be improved upon, take advantage. Maybe your child needs to work on his singing/dancing/technique—that is a growth opportunity. Talk to your child about taking more classes and working toward improving these areas. There will still be times when skill has nothing to do with why your child wasn't chosen, but it's important that you —and your child—understand the difference.
2. Effectively handle school peers.
Many school-age kids assume that because your child is an actor, she's making millions. As a result, some young performers keep their acting a secret to avoid harassment by their peers and getting asked questions they may not want to answer. Your child may even have to deal with teachers who are upset about absences.
Choosing the Right Acting Class for Your Child or Teen Actor
Once again, this is an opportunity to be resilient. While it's important for your child to be comfortable with who she is, adolescence presents countless challenges in self-confidence. Help your child develop strategies of what to say if peers ask them or criticize them about acting. There are healthy ways to handle these situations; don't let it get to the point where your child is upset, reacts in an unhealthy way, and lets it cause her pain later on.
3. Embrace your child's true friends.
I have worked with many young performers over the years who have friends both in and outside of the industry, and have found true friends to be crucial for child actors' emotional development. Your child's career may or may not last in the industry, but solid friendships can last a lifetime.
4. Pay attention to social media.
For the young performer, social media can be particularly destructive and helping your child form resiliency also includes a healthy usage of social media. Everyone can be a critic; it's easy to get nine good reviews and only focus on the one bad review. Focusing on this bad review is characteristic of people in general, but in children and adolescents, it can be devastating.
Helping your child manage social media is an important aspect of growth. Parents should have passwords for their child's accounts and be aware that one mean person can create a cascade effect of critical information coming towards your child. Even if it isn't real or legitimate, it's still being said and seen. so Helping your child differentiate is an important aspect of managing the electronic side of being a young performer.
The views expressed in this article are solely that of the individual(s) providing them,
and do not necessarily reflect the opinions of Backstage or its staff.