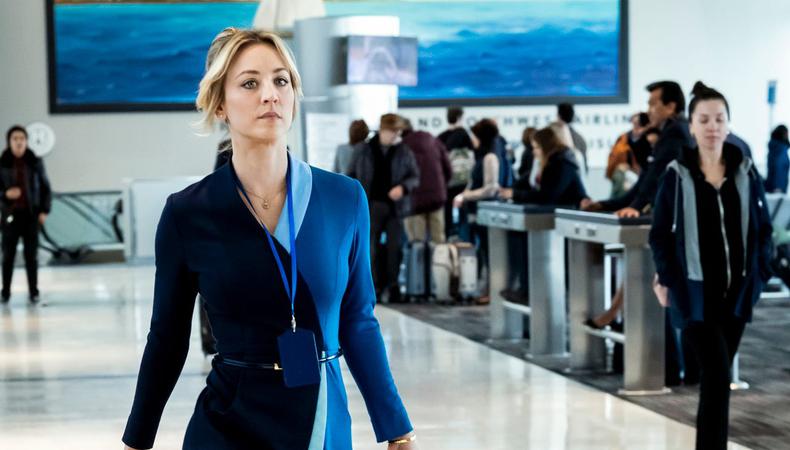 Hey, Los Angeles actors and crew members! Here's the 411 on what's filming big and small in your region! Stay in the loop and check back every week for projects currently in production with Backstage's worldwide What's Filming reporting.
It's wheels up for Season 2 of HBO Max's hit series "The Flight Attendant"!
"The Flight Attendant" is now airborne across L.A.! Series star Kaley Cuoco has been sharing shots of herself and her co-stars on Instagram, including new additions Mae Martin and Mo McRae on set during the now-early weeks of the season shoot. Additionally, co-star Zosia Mamet has been sharing her shots of her own on her Instagram, while she and Cuoco have been spotted on set in L.A. in recent weeks, via Daily Mail. Filming began in early October in the city when showrunner and executive producer Steve Yockey marked the occasion on his social media channels. McRae, Callie Hernandez, and J.J. Soria are the latest to join the cast as series regulars for the hit HBO Max series with Cheryl Hines, Jessie Ennis, Martin, Margaret Cho, Santiago Cabrera, and Shohreh Aghdashloo also set to serve as recurring characters. According to The Hollywood Reporter, Season 2 of the comedic thriller will have Cuoco's Cassie "living her best sober life in Los Angeles and moonlighting as a CIA asset. When an overseas assignment leads her to inadvertently witness a murder, she becomes entangled in another international intrigue." In addition to filming in L.A., the project will also film this season in Berlin and Reykjavik. An exact premiere date for Season 2 has yet to be announced, but expect it at some point in early-to-mid-2022. John Papsidera and Bowling/Miscia are the minds behind the show's stellar casting— read more about the series through our cover story with Cuoco and an interview with series creator Yockey!