Since "The Flight Attendant" became HBO Max's runaway hit late last year—one of the then-nascent streaming platform's first—there's been a certain narrative about its star and executive producer, Kaley Cuoco: that she "came out of nowhere."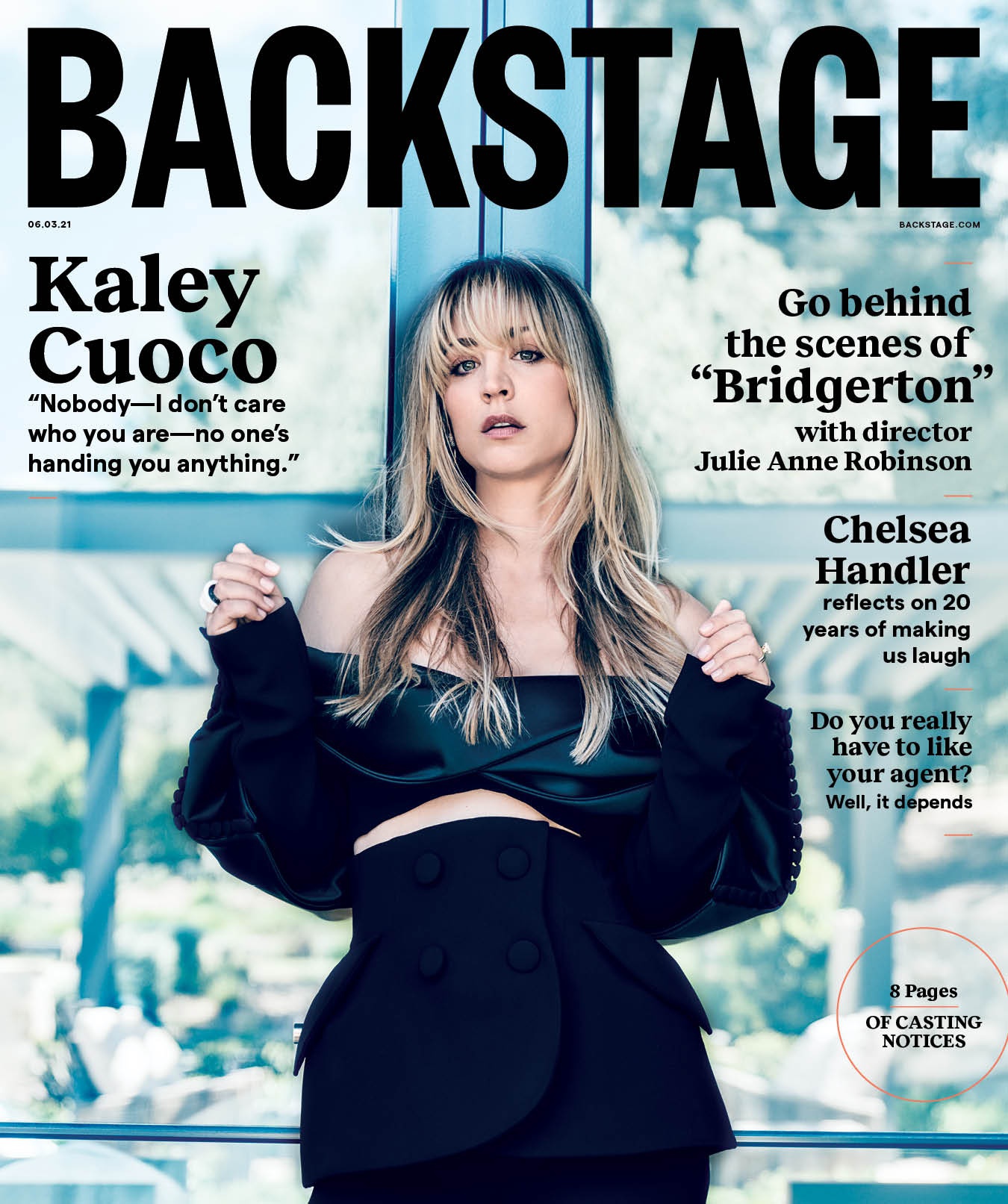 Cuoco, who has been working professionally since the age of 5, finds this hilarious; she understands, though, how the story took form. "There was never a moment where I got tossed to the wolves, where I was like, 'Oh, my God, I'm famous!' " Cuoco says, video chatting from her Los Angeles home. "I've been on this slight uphill trajectory my whole career, just slowly working, working, working. I was always kind of here."
And she's right. Having appeared on various television series throughout the 1990s and early aughts, she had amassed 25 IMDb credits by the time she landed her first true "break" in 2002 on the three-season comedy "8 Simple Rules."
Being on sets from a young age, Cuoco posits, was a more useful education than any traditional acting class. "I took a few [classes] when I was very, very young, and it just was not for me," she remembers. "The whole school of it was just being lucky enough to be on sets and being around adults at a young age, and having a time when I had to be at work and when I had to be quiet [and] memorize my lines. And going to the parties and the premieres—those were my proms."
But the real reason the "overnight sensation" moniker is such an absurd one to pin on Cuoco, of course, lies in the fact that she spent 12 seasons starring on one of the biggest comedies of its time, "The Big Bang Theory." The CBS sitcom from creator Chuck Lorre concluded in 2019 and made Cuoco one of the highest-paid television stars to date, a kind of success too absurd to even dream of.
Cuoco's sincere days of pavement-pounding are also frequently lost in her industry narrative. Like any actor, she became exceptionally good at hearing no—and, boy, she heard it a lot. "Because, if you think about it," she says, "you're being told no way more than you're being told yes. You're being told, 'You're not good enough; you're not pretty enough; you're not blond enough,' way more than, 'You're perfect for this.' And even now, there's a lot more opportunity, but it's harder, too."
"I've been on this slight uphill trajectory my whole career, just slowly working, working, working. I was always kind of here."
To ease the strain of those especially rejection-heavy days, she supplemented her life with other "loves and likes," as she calls them: tennis, horses—passions far outside Hollywood. "So that it wasn't so depressing," she says with a laugh.
Cuoco also learned early on to compartmentalize, a trait she advises every actor—at levels both low and high—to harness. "I can really just shut off. I can be like, 'OK, that didn't work. Move on to the next one.' I don't sit in it. It's a blessing and a curse, because I can really do that in my personal life, even," she says. "But it's helped me in my career. You've got to know that you're not the only person in this position."
But, crucially, she has not become jaded. On the contrary, her three-plus decades in the field have given her perspective, along with a profound understanding of just how monumental the wins are—and that they should be celebrated.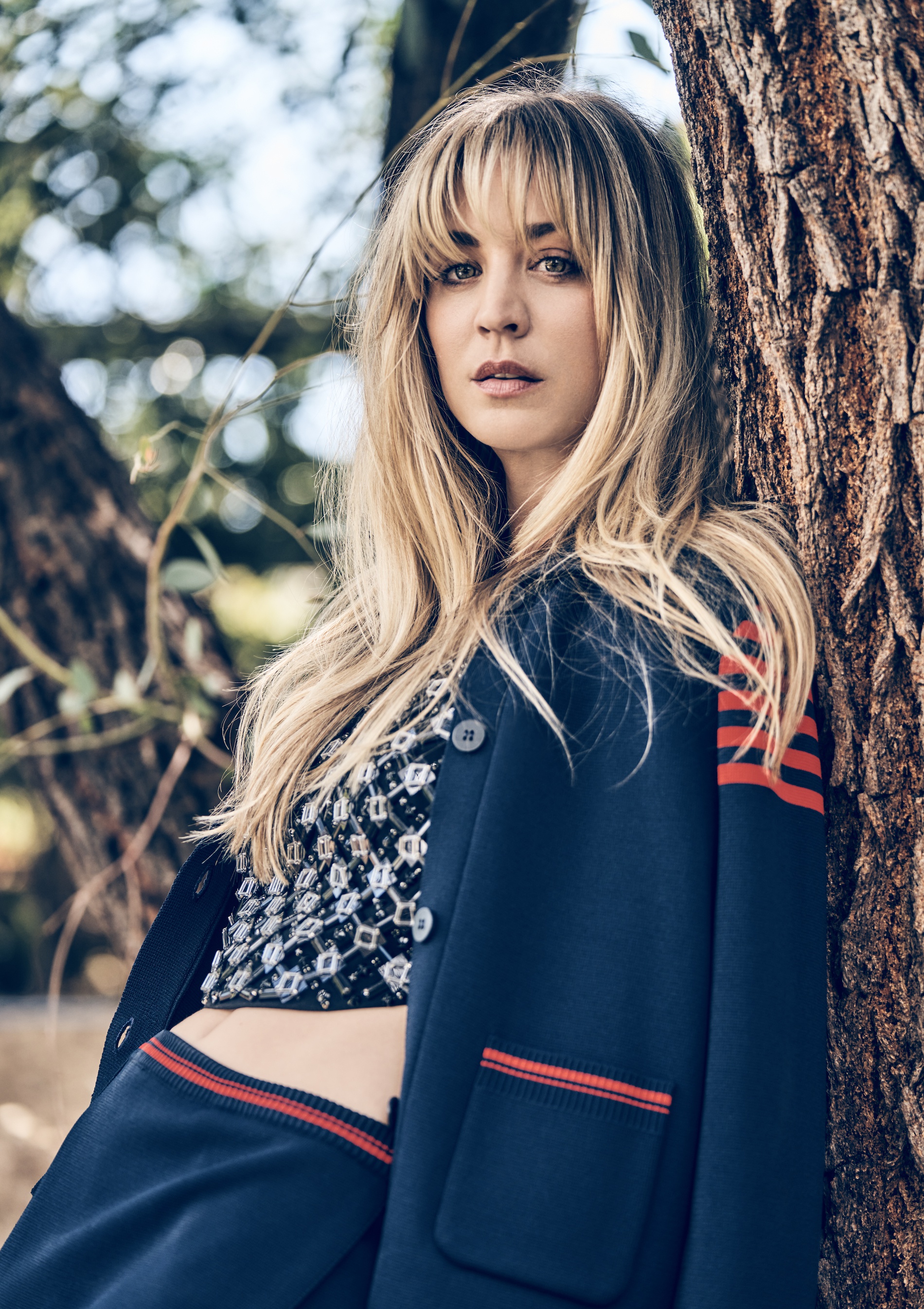 Recently, she and her production company—Yes, Norman Productions, founded in 2017—sold a project they had been fighting for. Afterward, in the parking lot with her team, she started to cry. "I was jumping up and down. And some of my partners were like, 'Are you seriously this excited right now?' " she remembers. "It was such a moment for them to see me be so excited. But I know better than anyone: Nobody—I don't care who you are—no one's handing you anything."
That mentality is precisely how "The Flight Attendant" came to be. As "Big Bang" was coming to an end, she did not expect anyone to just offer her the great next role or project. "It wasn't like I just had a million options," she says matter-of-factly.
Before the long-running series had set an official end date, Cuoco's team—whom she has now been with for 14 years—saw the writing on the wall. "They know I can get a little: 'We'll deal with it later! It's gonna be fine!' " she says. So it was those people who encouraged her to consider what might be next. "They were like, 'It might not last for 30 years, even though it feels like it's going to.' "
She was, at the time, "completely uninterested in producing," but the seed had been planted in her head: If you happen to find an article or a book that triggers an emotional response, you could turn it into a TV show or movie. "Oh, that sounds like so much work!" she remembers thinking at the time. "I was so turned off by this idea." And then, one night, she was perusing Amazon, looking for something new to read.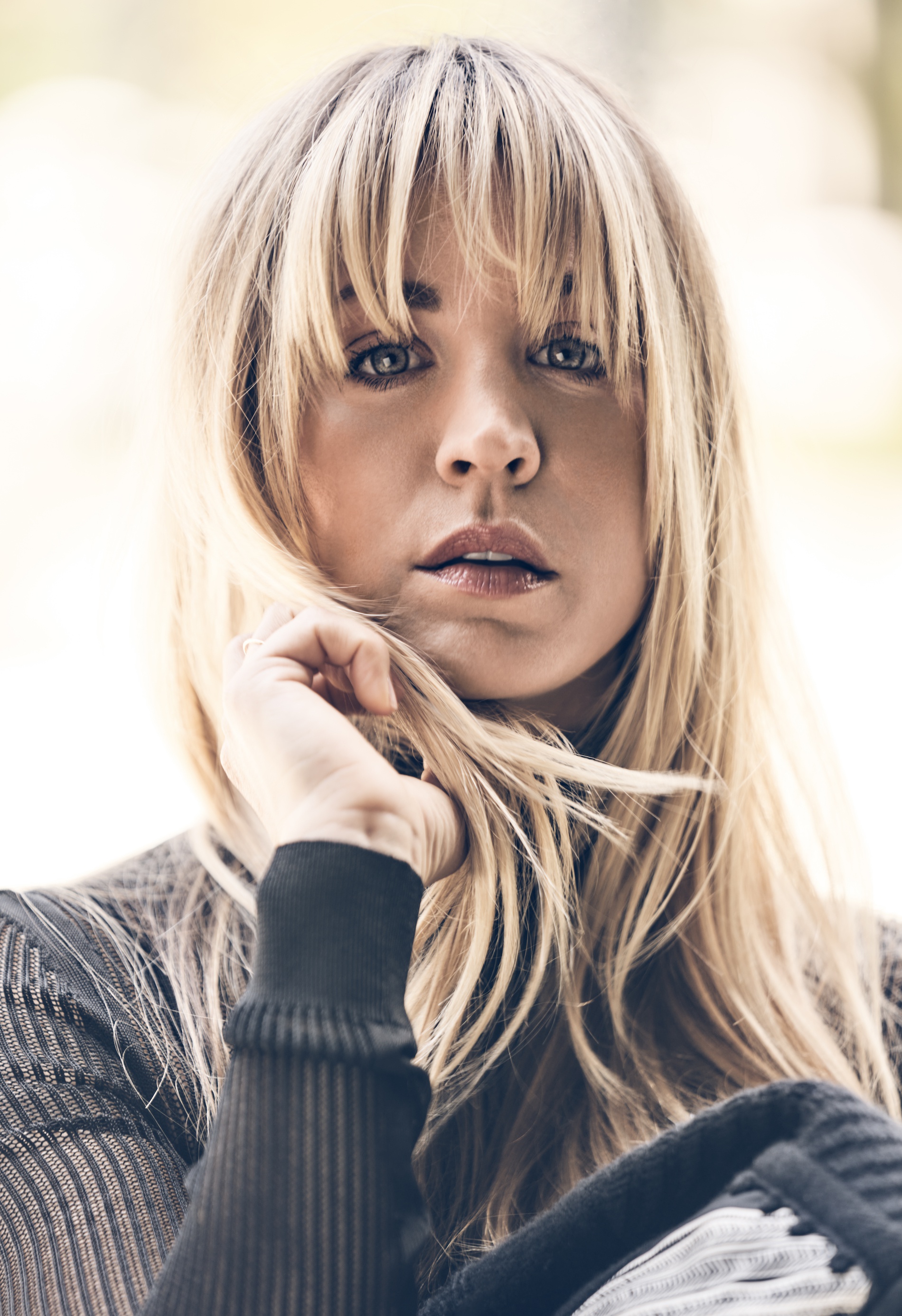 "I read one sentence [of a description] that said, 'Fun-loving drunk flight attendant wakes up next to a dead body. How does she get home?' I know this sounds cheesy AF, but I got this really wild-feeling chill," she says of the novel of the same name by Chris Bohjalian. "So I called my attorney and said, 'Did Reese Witherspoon already get the rights to this book?' "
Witherspoon, a pioneer in the actor-producer trend we've seen so many Hollywood leading ladies follow these last few years, had not. And the rest was history. It was quickly established that Cuoco would both star in and executive produce the series, going almost instantly from playing a supporting role on a beloved ensemble sitcom to carrying a prestige dramedy that calls upon her acting chops in distinctly new ways. And when executive Sarah Aubrey, whom Cuoco had been pitching, left TNT to head up HBO Max (which was still unnamed at the time), she told Cuoco, "I want to take this with me."
Though Cuoco did have something to prove by going after the project so ferociously, she is adamant that it was not a reaction to any fears of being boxed in.
"I do think a lot of actors coming off a show—drama, sitcom, whatever—that's the fear. I actually was not worried about that," she says. "I actually had always accepted: If this is my career, if I am a sitcom [person], that's great. I was so happy with that life. How could you not be?"
She also insists there was never any need to prove her prowess from an acting standpoint, nor to show off her ability to transition between genres. That said, she certainly appreciates the chance to do so. "I always knew I could do other things. I always loved drama and I'm very emotional, so I can pretty much go to any place at any moment," she says. "I mean, that's what makes us actors, right? I do feel that I've gotten the opportunity for a whole new career.
"It feels good to show other sides, and for people to love it," she continues. "I have stayed really true to myself and my team. I haven't tried to conform to what people need me to be."
Though "The Flight Attendant" is at times very funny (it is contending as a comedy in the awards races), it is also frequently devastating: a brutal character study detailed through one woman's struggle with addiction, all told through the lens of a compelling murder mystery, unfolding with, at times, wacky situational framing.
"You don't have to be a jerk. You can still be taken seriously, you can be a boss, you can get shit done—and you can be nice."
It's no wonder Cuoco is sick to death of discussing "tone," because this show, basically, has all of them. "If I could tell you how many times that word was used…" she says, deadpan. But striking that tricky stylistic balance did create challenges, particularly from an acting standpoint. Cuoco is, by her own definition, not a huge preparer. "People hate hearing that, because they're just like, 'Fuck you,' " she says. "But anyone that works with me knows I'm not at home at night, like, highlighting. It has to happen for me in that moment."
Though working off the cuff may not be everyone's preferred style, it seems the most natural fit for playing Cassie on "The Flight Attendant," a woman who, given her alcoholism and general tempestuousness, isn't exactly a preparer herself. "In this show, everything is happening around her. It's such a reactive character," she says. "And so for me as Kaley to be in the moment, it truly was like, 'I have no idea what's going to happen.' We used to get to set, and some of these scenes were really long, and I'd say to my director, 'Tell me where you want me to start and where you need me to end up.' "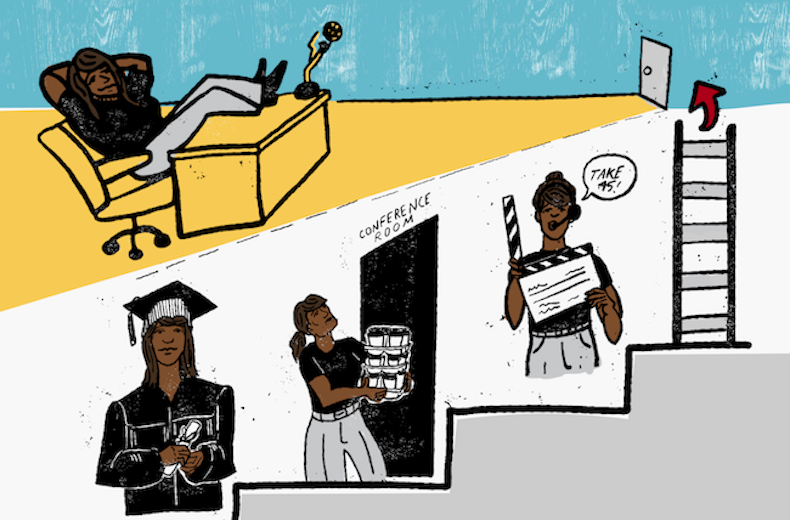 How to Become a Producer
Even when portraying Cassie's most emotionally fraught moments, Cuoco does not require a solitary or somber atmosphere. She recalls one day, when such a scene was on the schedule, walking onto a sober-feeling set, which was very unusual for the close-knit production. "I'm like, 'What in the hell is going on here?' " she recalls. Only later did she learn the crew had been told "that it was gonna be, like, really intense for me," she says, sunny as Florida.
After shooting the scene a few times, the set remained dead silent. So, naturally, she started cracking up. "I'm like, 'You guys! Do you know how I got into character? I am crying so hard right now because I am so hungry, and I am so desperate to eat,' " she says. "And all of a sudden, they all start dying laughing."
It's an anecdote that proves how truly unprecious she is when it comes to her process, but it's far more revealing of how she led her set as No. 1 on the call sheet. The late John Ritter, her "8 Simple Rules" co-star, used a metaphor to describe the position—one that has stuck with her to this day: a Christmas tree. As in: "However the person acts on top trickles down."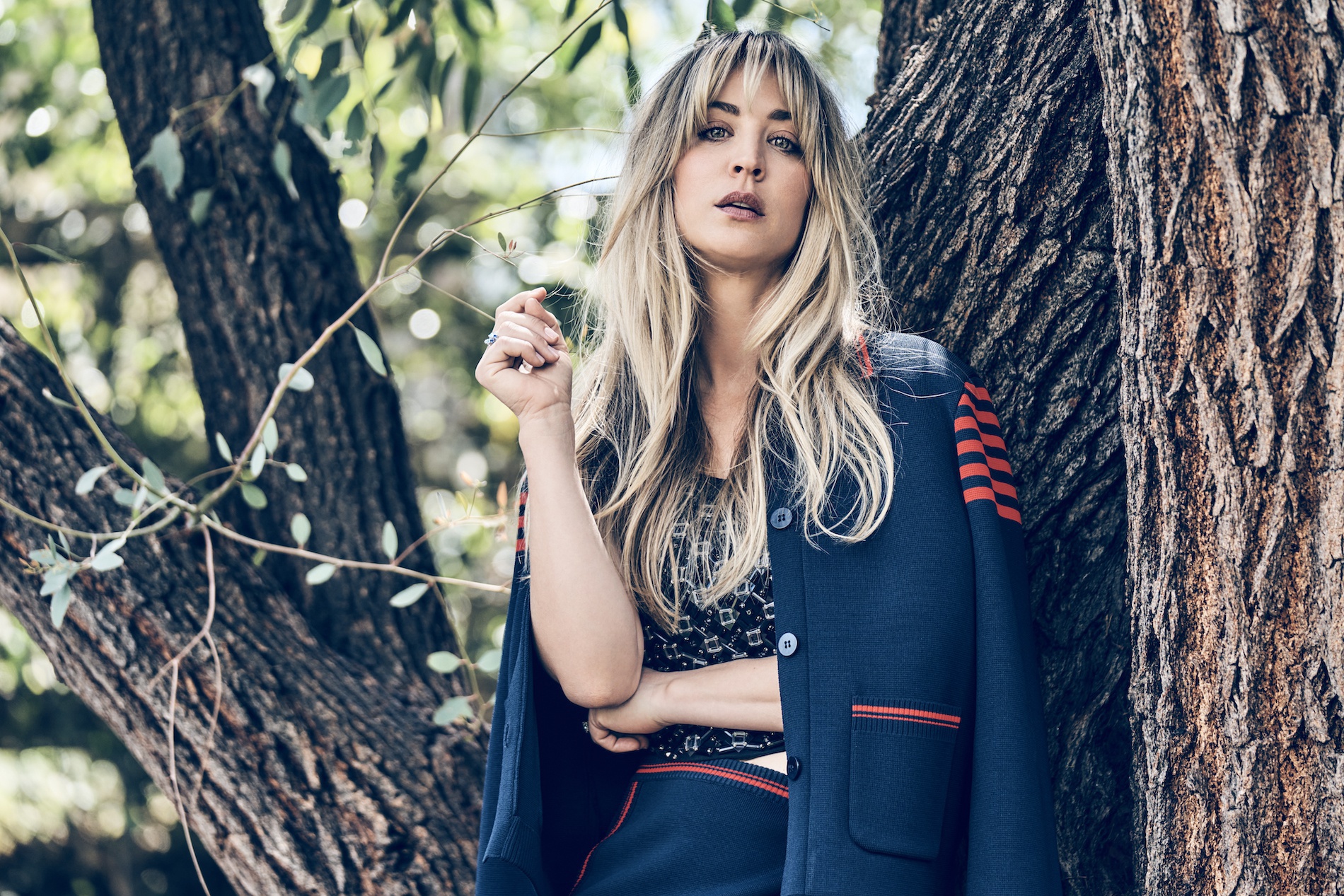 "You can get really good work done, and you can still be nice," she says with more sternness than she's shown during the previous 45 minutes. "You can still be kind. You can still have empathy for your crew. You don't have to be a jerk. You can still be taken seriously, you can be a boss, you can get shit done—and you can be nice."
She lingers on the importance of appreciating one's crew, without whom, she correctly points out, there would be no TV show. "They are working so hard for you. There is no reason that you cannot love on them, thank them, empathize with how they're doing. They have families, too. They have lives, too," she says. "I think, as actors, we do, a little bit, put our head in the sand, do our job, and go to the next one. But, actually, when we leave is when all the work happens. And then we see it, and we're like, 'Wow, I did a great job!' Well, 400 people made you look really good."
Now that she's been bitten by the producing bug (not to mention that her production company can now boast "The Flight Attendant" as part of its repertoire), she plans to do more of it, including a TV project about the life of Doris Day and a screen adaptation of Katie Russell Newland's memoir "A Season With Mom." A second "Flight Attendant" season is also currently in preproduction. In short, Cuoco isn't going anywhere. Why would she?
"I've always been kind of waving from the corner," she says. "Working, happy."
This story originally appeared in the June 3 issue of Backstage Magazine. Subscribe here.
Looking for remote work? Backstage has got you covered! Click here for auditions you can do from home!
Photographed by Shayan Asgharnia on 04/27 in LA