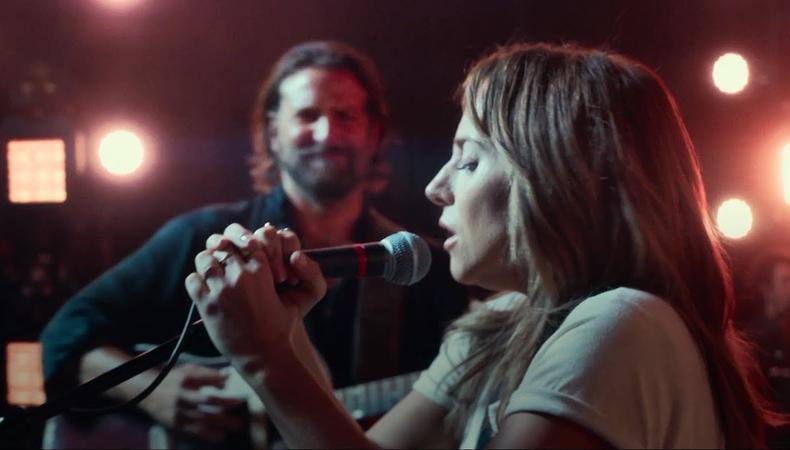 When you combine a remake of a beloved classic, an Oscar-nominated actor making a buzzy directorial debut, and an Oscar-nominated songwriter in her first big-screen leading role, an awards contender is born.
"A Star Is Born," featuring Lady Gaga as the titular ingenue and writer-director-actor Bradley Cooper as the musician who launches her into superstardom, made a big splash at this year's Venice and Toronto Film Festivals. What many expected to be just another remake of the 1937 Janet Gaynor classic (following the 1954 Judy Garland and 1976 Barbra Streisand versions) is turning out to be one of the season's buzziest critical hits, with particular praise for its sequences featuring Gaga and Cooper's original music—often filmed live. "Shallow," one of the film's pivotal songs, is featured in a newly released trailer.
In theaters Oct. 5 with distribution from Warner Bros., "A Star Is Born" co-stars Sam Elliott, Dave Chappelle, Anthony Ramos, and Andrew Dice Clay. The film's first trailer is below, in case you just wanted to take another look at it.