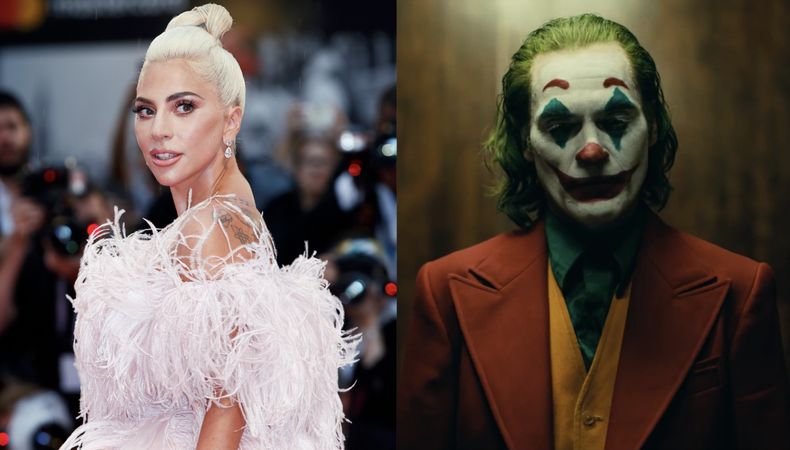 Greenlit means a project is officially a go, so all you have to do is follow these leads to stay up to date. You never know where you'll find an opportunity to land an audition.
Lady Gaga and Joaquin Phoenix will soon be dancing cheek to cheek in the upcoming Warner Bros. "Joker" sequel, "Joker: Folie à Deux." Want to learn more about this exciting announcement as well as possible casting opportunities? Find out everything we know about the upcoming musical sequel below.
Lady Gaga to Star Alongside Joaquin Phoenix in "Joker: Folie à Deux"
Made official on Aug. 4, Lady Gaga will soon be traveling from Chromatica to star opposite Joaquin Phoenix in the upcoming "Joker" musical sequel titled "Joker: Folie à Deux."
Gaga was previously rumored to be playing Harley Quinn back in June, days after director Todd Phillips revealed the sequel's title via Instagram. Gaga confirmed the news in a teaser posted on her Twitter, which features the classic song "Cheek to Cheek." The teaser did not officially confirm if the singer-turned-actor will be playing Quinn, but it is assumed that is the case.
The box office hit origin story "Joker," which starred Phoenix in the titular role opposite Robert De Niro, Zazie Beetz, Frances Conroy, Brett Cullen, and more, has grossed over $1 billion worldwide, making it "the highest-grossing R-rated film in history (unadjusted for inflation)," Variety notes. It was nominated for 11 Academy Awards with Phoenix and composer Hidur Guðnadóttir winning for Best Actor and Best Original Score, respectively.
Phillips wrote the screenplay for "Joker: Folie à Deux" with Scott Silver. The pair previously wrote "Joker" together, which Phillips also helmed. "Joker: Folie à Deux" will be released in theaters on Oct. 4, 2024.
Francine Maisler takes over from Shayna Markowitz as the casting director for the sequel. While you wait for more developments for "Joker: Folie à Deux," you can find more superhero (or supervillain)-related casting opportunities at our roundup here.